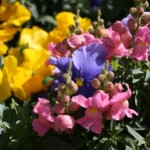 Commentary by Rebecca Hall MD, PGY-1
Faculty Peer Reviewed
While President Obama and other world leaders met to discuss economic policy at the Global G20 summit in London, cardiologists from around the world got to the heart of the matter a bit closer to home at the 58th annual American College of Cardiology (A.C.C.) Scientific Sessions in Orlando, Florida.
Results from the REVERSE (Resynchronization Reverses Remodeling in Systolic Left Ventricular Dysfunction) trial were presented at the A.C.C. conference and highlighted in Cardiology Today.(1 )The results suggest that heart failure patients have improved outcomes when treated with a combination of cardiac resynchronization therapy (CRT) plus optimal medical management compared with optimal medical management alone. The study randomized 610 patients with NYHA Class I-II heart failure to optimal medical therapy (CRT-OFF) or optimal medical therapy plus CRT (CRT-ON) and analyzed outcomes after 24 months. The primary end point was a composite of all-cause mortality, heart-failure hospitalization, CRT activation due to worsening heart failure, worsened NYHA class, and patient global assessment. Results showed that although CRT did not prevent the progression of disease, a statistically significant reduction in the percentage of worsening for the clinical composite endpoint in CRT-ON patients compared to CRT-OFF patients was noted (34% vs 19%, p=0.01). It is thought that the improvement in clinical outcomes in these patients may be related to improvements in ventricular structure and function.
A second study presented at the A.C.C. sessions, highlighted in the New York Times this week, suggests that another method of improving ventricular structure and function, a reshaping procedure called ventricular reconstruction, in conjunction with coronary artery bypass graft surgery (CABG), does not improve outcomes when compared to CABG alone.(2) This study randomly assigned 1,000 people to CABG plus reconstruction or CABG alone and followed them for 48 months, with the primary endpoints being all-cause mortality or re-hospitalization. The results showed similar rates of the above endpoints as well as symptom improvement in both groups. Notably, the CABG plus reconstruction group experienced longer hospital stays.
Moving on to a different topic, one that may leave you scratching your head…and arms…and legs. The topic is bed bugs. This increasingly common problem is outlined in a review published this week in the Journal of the American Medical Association.(3) Titled, "Bed Bugs (Cimex lectularis) and Clinical Consequences of Their Bites", the review notes that increasing numbers of bed bug infestations are being reported all over the world. Although transmission of more than 40 diseases has been attributed to bed bugs, there is little evidence in the literature that supports this claim. The bites are generally treated symptomatically. Unfortunately, to date, no evidence-based strategies for prevention of bites or infestations have been identified. But regular washing of bed linens might not be a bad idea!
Turning our attention to yet another topic, a study we all should be aware of was published this week in the New England Journal of Medicine, titled, "Effect of Early versus Deferred Antiretroviral Therapy for HIV on Survival".(4) This study challenges the perception that ART for HIV should be postponed until the CD4+ count is less than 250 in order to avoid ART-related side effects and resistance which may develop with longer term use. In this study, among the 8362 patients with a CD4+ count of 351 to 500, deferral of therapy until the CD4+ count had fallen to 350 cells or less was associated with an increase of 69% in the risk of death, as compared with patients who initiated therapy when their CD4+ count was within the designated range. Similarly, among the 9155 patients with a CD4+ count of more than 500, deferral of therapy until the CD4+ count fell below 500 cells was associated with a significantly increased risk of death. This study has notable limitations, including that it is a retrospective and not a randomized prospective trial and also that a relatively large proportion of the patients in both groups did not start ART therapy or did not have a decline in their CD4 counts below the given thresholds for treatment and thus were not included in the comparative analysis. Nevertheless, this study suggests that further study is certainly warranted and that in the near future we may consider treating HIV patients with ART at an earlier stage in the disease progression.
Finally, on a related note, the New York Times reported this week on the World Health Organization's annual Global Tuberculosis Control report and highlighted a striking fact that about one quarter of all deaths secondary to tuberculosis around the world are in patients infected with HIV.(5) Patients with HIV are almost 20 times as likely as their unaffected peers to develop TB. Also somewhat frightening is the fact that more than 50 countries reported cases of extremely drug resistant tuberculosis (XDR-TB).
That's call for this edition of primecuts. We hope you enjoy your week, hopefully some nice spring weather, and the start of the baseball season!
Reviewed by Danise Schiliro-Chuang MD, Contributing Editor, Clinical Correlations
1. Daubert J. Cardiac resynchronization therapy prevents disease progression in NYHA Class I-II heart failure patients: 24-month results from the European cohort of the REVERSE trial. #416. Presented at: American College of Cardiology 58th Annual Scientific Sessions; March 29-31, 2009; Orlando, Fla. http://www.cardiologytoday.com/view.aspx?rID=38411
2. Grady, D. Reshaping the Heart Is No Help. New York Times 2009 March 31, 2009;D7. http://www.nytimes.com/2009/03/31/health/31heart.html?_r=1&ref=health
3. Jerome Goddard; Richard deShazo. Bed Bugs (Cimex lectularius) and Clinical Consequences of Their Bites. JAMA. 2009;301(13):1358-1366. http://jama.ama-assn.org/cgi/content/short/301/13/1358
4. Kitahata MM, Gange SJ, Abraham AG, et al. Effect of Early versus Deferred Antiretroviral Therapy for HIV on Survival. N Engl J Med. 2009 April 1, 2009:NEJMoa0807252. http://content.nejm.org/cgi/content/full/NEJMoa0807252
5. McNeil, DG. Tuberculosis: H.I.V. Infection Sharply Raises Risk for TB, Report Says. New York Times 2009 March 31, 2009;D6. http://www.nytimes.com/2009/03/31/health/31glob.html?ref=health