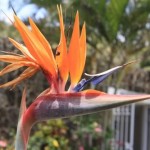 Commentary by Benjamin Bergman MD
Faculty Peer Reviewed
Weather's getting good. But the world is still dangerous, and we have to labor against diseases, ancient as well as new. That is the message I took from this week's journals. Also, washing those hands is probably important this week.
Cardiac surgeons and interventionalists are always working on improving post-myocardial infarction outcomes. In the STICH trial published in the NEJM, surgeons and cardiologists at multiple hospitals randomized patients to routine coronary artery bypass surgery with or without surgical ventricular reconstruction. Per the methods section, the surgery involves reducing left ventricular volume by suturing infarcted myocardium and cinching the viable myocardium closer together, in theory eliminating the negative effects of the scar. Unfortunately, there was no difference in death or hospitalization over five years.
Researchers in Brazil sought to one-up their prior data on transplanting beta cells to type 1 diabetics. Prior data failed to show improved endogenous insulin production. In the April 15th JAMA they publish their attempt to determine if improvement in endogenous insulin in type-1 diabetics following autologous non-myeloablative hematopoetic stem cell transplant (HSCT) is due to the "honeymoon period" of improved lifestyle and dietary control following diagnosis, or due to actual increased beta cell mass from the transplant. They followed 23 HSCT patients and found that C-peptide levels were increased following the transplant, a positive result in their estimation. They report that 20 of 23 patients remained insulin free after four years (12 continuously and 8 transiently). Eight of the 23 were reported to have a complication of oligospermia probably related to cyclophosphamide.
Believe it or not, actually telling people what a drug can do to you increased the amount of information people have before they take a drug. Researchers from a VA in Vermont publish data in the Annals this week showing that when you randomly dial patients, present them with a simple chart which lists data on risk of clinical outcome for certain drugs according to trial data, and allow them to calculate the absolute risk reduction (or the layman's estimation of the ARR) on their own, patients often choose the most effective drug rather than the more heavily marketed one. The drug facts box also diminished overestimation of the positive effect of poorly effective drugs.
It seems an outbreak of swine flu is upon us. According to the CDC website: "from December 2005 through February 2009 a total of 12 human infections with swine influenza were reported from 10 states in the United States. Since March 2009, a number of confirmed human cases of a new strain of swine influenza A (H1N1) virus infection in California, Texas, and Mexico have been identified. An investigation into these cases is ongoing."  The CDC maintains a frequently updated website of the Human Swine Flu Investigation. As I write this, multiple cases of purported swine flu in New York City are being reported on the news. Have you washed your hands today?
Benjamin Bergman is a third year internal medicine resident at NYU Medical Center.
Peer Reviewed by Michael Tanner MD, Section Editor, Clinical Correlations