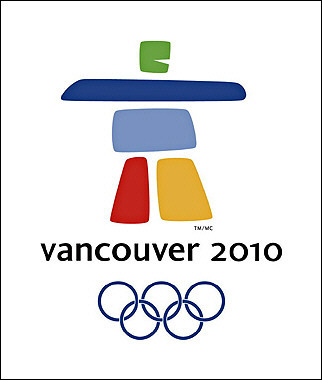 Emily Taylor, MD
Can your case of seasonal affective disorder be cured by a healthy dose of the Vancouver Olympics?  A commentary in this week's JAMA addressed the Winter Olympics as a prime opportunity to promote safety helmets for alpine sports.  There are approximately 600,000 ski-slope injuries a year, of which 15-20% include traumatic brain injury. The US Consumer Product Safety Commission is quoted as claiming that 44% of these injuries are preventable by wearing a safety helmet, but despite these strong recommendations, helmets are worn by only 12% of skiers and snowboarders. So if, inspired by Shaun White, you head out to the slopes during our next blizzard, please wear your safety helmet.
Olympic fever brings us to another article in JAMA about a more deadly fever in a young ruler who has been the subject of countless movies, books, conspiracy theories and even a particularly memorable SNL skit. King Tutankhamen's death at the age of 19 has been a mystery to Egyptologists, but a two-year investigation has uncovered the DNA markers identifying Plasmodium falciparum in his mummified remains.  The authors concluded that the most likely cause of death to be an acute illness, possibly after a fall which caused him to fracture his leg; this illness became life-threatening in a boy whose immune system was already ravaged by malaria.
Malaria may soon become a problem for some of Haiti's earthquake survivors.  As reported by the NY Times, the displaced citizens of Port-Au-Prince are gathering in make-shift tent camps, and the city officials are unable to properly dispose of the resulting human waste. Donated latrines overflowed recently during a rainstorm, but a more important need is for waste removal systems to be upgraded. Overcrowding is leading to shigella and typhoid and unless the current conditions improve, a cholera outbreak may cause many otherwise preventable deaths. Some health care workers have suggested breaking up the current tent-cities and relocating people in smaller groups to more remote locations just outside the city to prevent a large scale outbreak when the rainy season comes.
In infectious disease news, Science discussed a new antibiotic created by chemists in Switzerland that shows promise in the treatment of Pseudomonas aeruginosa. Pseudomonas is a common hospital-acquired pathogen that can lead to pneumonia, skin infections and sepsis. The researchers, lead by John Robinson, created a synthetic molecule called a petidomimetic that binds to LptD, a protein found only in Pseudomonas. Because the molecule is synthetic, it is not broken down as quickly as other peptides; it binds to the LptD which protrudes from the bacterial wall, damaging the wall's integrity and allowing other antibiotics to enter the cell. The degradation of the strong cell wall also reduces the bacteria's ability to rid itself of antibiotics by actively pumping them out.
In other pharmaceutical news, The New York Times reported that there are confidential government documents, as yet unreleased, recommending that Avandia be pulled from the market. Many doctors have chosen other alternatives since a 2007 meta-analysis was published in The New England Journal of Medicine showing an association between the use of Avandia and increased risk of myocardial infarction. The NY Times reports that, as early as 2003, the World Health Organization had alerted GlaxoSmithKline, the makers of Avandia, to a possible link between the use of the drug and cardiac disease.  GlaxoSmithKline is attempting to assess this risk by running the TIDE trial, an FDA-approved, randomized, double blind, safety/efficacy trial comparing Avandia, Actos and placebo in patients with diabetes and heart disease. Since a previous study described risks of MI in patients on this medication, the trial has come under fire for being too risky. A Senate investigation is expected to be released on Feb 22.
This week the FDA did issue warnings about Long-Acting Beta Agonists (LABA), supporting this decision with studies that showed an increased risk of symptom progression, hospitalization, and mortality in patients taking these medications. Specific instructions state that this class of drug should only be started in asthmatics that cannot be managed on a controller medication alone, and that it should not to be used without concurrent use of an asthma controller medication. When prescribing it, physicians should choose a combination product that also contains inhaled corticosteroids rather than a LABA alone. For patients currently on these medications, it is recommended that they be weaned off in a timely manner and that the LABAs be used for the shortest amount of time possible.
The American Gastroenterological Association published a statement on colorectal cancer screening for IBD in Gastroenterology. They continue to recommend colonoscopy within 8 years of the onset of disease and more frequent surveillance in patients with extensive or left sided colitis. Colectomy is reserved for patients with biopsy-proved dysplastic lesions that are not consistent with adenomas. Other colon cancer risk factors include primary sclerosing cholangitis and a positive family history.
The CDC issued an almost 600 page annual report on the general health of Americans this week. Highlighted points are found in the more manageable "In Brief" edition, which shows not only that life expectancy in the US continues to increase (77.7 years for 2006), but that life expectancy of black Americans is increasing at a faster rate. In 1990 the gap in life expectancy at birth between white and black men was 8 years; but by 2006 the gap had narrowed to 6 years. A similar trend is also seen in women, though the gap in the case of women is narrower. All cause mortality continues to decline, with decreases in death from heart disease and stroke most evident since the 1950s; however, chronic lower respiratory diseases and diabetes as cause of death are climbing. The prevalence of diabetes, cardiac disease and hypertension among middle aged Americans was found to correlate with poverty. Cigarette smoking rates continue to decline, especially among high school students. Obesity rates have increased from 15% to 35% of the population in the last 25 years, while the rate of Americans that are overweight but not obese has remained the same.
Lastly, as far as our own microcosm of American medicine, life in Bellevue Hospital has been memorialized in an essay by Danielle Ofri, MD, in the LA Times. The article captures a snapshot of life on Bellevue floors, and encourages physicians to always continue learning from their patients. Her recent book, "Medicine in Translation: Journeys with My Patients", is available in bookstores now.
 Emily Taylor is a third year internal medicine resident at NYU Medical Center
Faculty Peer Reviewed by Neil Shapiro, MD, Editor-in-Chief, Clinical Correlations
Bibliography
1. Cusimano MD, Kwok J. Skiers, Snowboarders, and Safety Helmets. JAMA. 2010; 303(7): 661-662.
2. Hawass Z, Gad YZ, Ismail S, Khairat R, Fathalla D, Hasan N, Ahmed A, Elleithy H, Ball M, Gaballah F, Wasef S, Fateen M, Amer H, Gostner P, Selim A, Zink A, Pusch CM. Ancestry and Pathology in King Tutankhamun's Family. JAMA. 2010; 303(7): 638-647.
3. Romero S. Poor Sanitation in Haiti's Camps Adds Disease Risk. The New York Times. 2010 Feb 19.
4. Wogan T. Fighting Back Against a Superbug. Science Now: Up to the Minute News from Science. 2010 Feb 18.
5. Harris G. Research Ties Diabetes Drug to Heart Woes. The New York Times. 2010 Feb 19.
6. U. S. Food and Drug Administration. FDA Announces New Safety Controls for Long-Acting Beta Agonists, Medications Used to Treat Asthma. 2010, Feb 18.
7. National Center for Health Statistics. Health, United States, 2009.
8. Farraye FA, Odze RD, Eaden J, Itzkowitz SH. AGA Medical Position Statement on the Diagnosis and Management of Colorectal Neoplasia in Inflammatory Bowel Disease. Gastroenterology. 2010; 138(2): 738-745.
9. Offri, D. At Bellevue, a hospital reflects its changing world. Los Angeles Times. 2010 Feb 15.