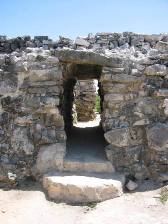 Commentary by Michael Poles MD, Associate Editor Clinical Correlations
Let's start with a plea to counsel our patients, family members and friends to undergo colorectal cancer screening as it was reported yesterday that President Bush had 5 polyps removed from his colon.
Out of the newspapers and into the journals, we see that the Lancet is reporting that long-term antiretroviral therapy restores CD4 counts in HIV patients to normal. These antiretroviral-naïve patients, if they maintained undetectable viral loads below 50 copies/ml and had a baseline CD4 cell count above 350, could achieve normalized CD4 cell counts of 800 cells/ml after 3-5 years. Time for some self-promotion; though this study shows normalization in the blood, my own research suggests that you may not get normalization of mucosal CD4 cell counts after suppressive therapy for 7 years.
This week, the New England Journal of Medicine published a study examining whether the addition of oral anticoagulants to antiplatelet agents would decrease the risk of myocardial infarction, stroke, and death from cardiovascular causes  in patients with atherosclerotic peripheral arterial disease.  They examined 2161 patients for a mean duration of 35 months, showing that combination therapy was not more effective than antiplatelet therapy alone in preventing major cardiovascular complications and was associated with an increase in life-threatening bleeding. Obviously a victory against polypharmacy and for gastroenterologists, fewer calls for GI bleeding in the middle of the night.
In the latest is not always greatest category, The Annals of Internal Medicine provides an early release article showing that older diabetes drugs are as effective as newer ones. The authors reviewed more than 200 studies that looked at use of older diabetes agents, such as metformin and second-generation sulfonylureas. They compared those findings with additional articles that studied the effectiveness of and newer anti-diabetes agents, such as thiazolidinediones. They found that though the newer agents cost more, they did not lower hemoglobin A1c levels to a greater extent, and did not have as favorable a benefit to risk as did metformin.