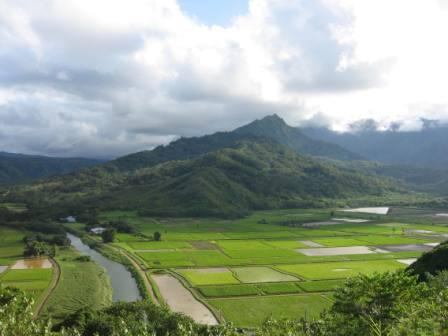 Commentary by Henry Tran, MD
There continues to be accumulating evidence of the beneficial effects of statin therapy.  Coming on the heels of the SPARCL trial, which demonstrated that high-dose atorvastatin reduces the incidence of recurrent ischemic strokes in patients with recent TIA or stroke, is a randomized trial examining the effects of statin withdrawal.  Many patients with acute strokes have medications temporarily discontinued upon hospitalization, for instance due to dysphagia or apsiration risks.  Blanco et al. found that patients who continued statin therapy had less death or dependency at 3 months than patients who their statin temporarily held (39% vs 60%, P=0.04).  Patients who could not swallow pills received the medications through nasogastric tubes!  Perhaps it is the "pleiotropic" properties of statins (plaque stabilization, anti-inflammatory effects) which account for this benefit.      
Celiac sprue affects approximately 1% of the general population.  Often the diagnosis of this disease is shrouded from the clinician more from a lack of cognizance rather than the difficulty of testing for a confirmation.  That being said, the gold standard test for diagnosis is a small-intestine biopsy, an expensive and invasive procedure.  To aid clinical decision making, Hadithi et al. reported on the test performance characteristics of HLA-DQ typing and serologic testing (IgA tissue trans antitransglutaminase antibodies (TGA), antigliadin (AGA), and IgA antiendomysium antibodies (EMA)) versus histologic testing of a small-intestine biopsy. The authors found that positive results on both EMA and TGA testing had a 81% sensitivity and 99.3% specificity.  AGA testing had 56% sensitivity, 97.3% specificity.  Testing positive for distinct HLA-DQ heterodimers had 100% sensitivity, but 53% specificity.  At first glance, one would be tempted to combine the tests to improve detection and limit unnecessary biopsies.   However Hadithi et al. found that adding HLA-DQ testing to serologic testing provided the same test characteristics as serologic testing alone.  Similarly, adding serologic testing to HLA-DQ typing did not improve test characteristics either.  Therefore, clinicians should initially test for TGA-IgA or EMA-IgA, but not AGA.  The role of HLA-DQ testing should be reserved for a subset of patients with discordant serologic and histopathological findings or refractory symptoms despite a gluten-free diet.  
It is well excepted that high plasma homocysteine levels are a strong independent risk factor for cardiovascular disease.  However, it is uncertain if reducing homocysteine levels using folic acid and B vitamins is effective in terms of reduction of mortality or cardiovascular events.  Published in JAMA this week is a double-blind randomized controlled trial conducted by Jamison et al. (including NYU's own Dr. David Goldfarb), 2056 patients with advanced chronic kidney disease or end-stage renal disease were randomized to receive either folic acid/vitamin b6/vitamin b12 or placebo.  Though homocysteine levels were reduced by an average 25.8% in the vitamin group, there was no significant difference in mortality or vascular events (MI's, stroke, thrombosis) between the vitamin and placebo groups at 3.2 years median follow-up.  Though this trial did not show an increased risk of myocardial infarction or stroke in patients with chronic kidney disease as the Norwegian Vitamin Study (NORVIT) suggested, these results are consistent with other studies which failed to show a cardiovascular benefit to Folic Acid and Vitamin B administration. 
It's a common belief that living in polluted urban environments in detrimental to one's health.  This thinking is backed up by accumulating evidence that exposure to higher levels of air pollution (especially particulate matter) is associated with adverse cardiovascular outcomes.  The NEJM reports on a conducted a double-blind, randomized, crossover, trial on a cohort of 20 men with a history of myocardial infarction.  These men exercised in a chamber and were exposed to either dilute diesel fuel exhaust (similar to levels encountered in typical traffic) or filtered air. The study found that exposure to diesel exhaust promoted myocardial ischemia, as evident by increased excercise-induced ST-segment depressions.  Furthermore, endogenous fibrinolytic capacity was reduced due to impaired release of endothelial tissue plasminogen activator.  However the basal concentration of t-PA or plasminogen activator inhibitor type 1 did not differ after diesel exhaust exposure.  This study at the very least suggests that men who have suffered a heart attack should not exercise near highly polluted areas, but perhaps this should apply to the rest of us as well.