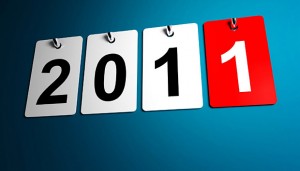 By Synphen H. WU, MD, PhD.
Faculty Peer Review
Welcome to the final Primecuts of the year!
As 2011 draws to a close and we look ahead to 2012, the state of the economy continues to weigh on people's minds. This week, just in time for Christmas, Congress approved a two-month extension of the payroll tax cut, which had been set to expire on December 31st. The bill prevented a 2% increase in the payroll tax rate, an end to emergency federal unemployment benefits, and – of particular relevance to the medical community – a 27% cut in Medicare payments to physicians. While this means continued funding through February, the hard legislative work to find a long-term solution has been postponed until the beginning of the New Year. There are many points of partisan contention yet to be worked out, but both Republicans and Democrats appear to agree that Medicare reimbursements to physicians should not be lowered, and this is welcome news for doctors who accept Medicare patients.
Another piece of good news that has the potential to benefit patients suffering from Hemophilia B was recently published in the New England Journal of Medicine (NEJM). Hemophilia B, also known as Christmas disease (named not after the holiday but after a patient, Stephen Christmas), is caused by Factor IX (FIX) deficiency and is currently treated with intravenous injections of FIX concentrates to prevent the associated bleeding episodes and crippling arthropathy. It has long been thought that gene therapy could be useful in the treatment of Hemophilia B. Only a small increase of roughly 1% of normal FIX levels can treat the bleeding phenotype. In the landmark NEJM study, a single injection of an adenovirus-associated virus (AAV) vector expressing an optimized FIX transgene into the peripheral vein of six patients led to FIX expression at 2 to 11% of normal levels. Subsequently, the number of FIX protein therapy injections required by the patients was reduced or eliminated. The study was complicated by transient, asymptomatic elevation of serum aminotransferase levels in two patients that was normalized by glucocorticoid therapy without loss of FIX expression. While the number of patients was small and certain safety issues deserve further investigation, the study is the first to show sustained expression of therapeutically-relevant circulating FIX levels and holds promise for AAV-mediated gene therapy as a new treatment to complement or possibly even replace current protein therapies.
Now that we're squarely in the middle of flu season, an interesting observational study was just published in the Journal of Infectious Diseases that reports an association between statin use and improved mortality from influenza infection. Statins are hypothesized to have anti-inflammatory and immunomodulatory effects through their ability to reduce the release of cytokines and acute-phase reactants, but the exact role of statins in fighting infection has not been definitively established. In the current study, conducted as part of the Centers for Disease Control and Prevention's Emerging Infections Program, 30-day mortality was assessed in 3,043 hospitalized patients with laboratory-confirmed influenza across 10 states. Thirty-three percent of these patients had been given statin medications prior to or during hospitalization. After controlling for age, race, underlying medical conditions, vaccination status, and use of antivirals, statin use was associated with a 41% reduction in mortality (adjusted odds ration, 0.59 [95% CI, .38-.92]). As an observational study, the authors readily acknowledge the effect that confounding factors may have on the data, but the results suggest that combining statins with antiviral drugs could be beneficial in decreasing mortality and morbidity caused by influenza. They also suggest that a randomized controlled trial to confirm these results would be warranted.
For children who catch the flu this winter season and come down with fever, a recent article in the journal Pediatrics that was subsequently picked up by the New York Times put into question the wisdom of treating pediatric illness with acetaminophen (APAP), particularly if the child is prone to asthma. Researchers have been considering many possible ways to explain the childhood asthma epidemic over the past 30 years, and one idea that is making people take notice is the association between asthma and childhood use of APAP. John T. McBride, a pediatrician at Akron Children's Hospital in Ohio, argues for many lines of evidence that speak to the strength of this association, including the timing of increased APAP use and the asthma epidemic and consistency of the link across age, geography, and culture. In addition, one possible pathophysiological explanation is that APAP can deplete glutathoine in the airway mucosa leading to increased oxidative damage. Several studies are cited, including the 2008 "Isaac" study that showed a 50% increase in risk of development of asthma symptoms after APAP use for fever during the first year of life, a 2009 meta-analysis that associated increased wheezing with APAP use in children, and a 2002 randomized controlled trial that showed that children who used APAP for fever were more than twice as likely to seek later care for asthma symptoms compared to children who took ibuprofen. This is an area of active research, and though more trials are needed, it is the view of some pediatricians that the current evidence is strong enough to recommend that infants and children who have asthma avoid acetaminophen and use ibuprofen instead.
That's a wrap for this edition of Primecuts. Here's wishing all of our readers a happy and healthy 2012!
Dr. Synphen H. WU is a 1st year resident at NYU Langone Medical Center
Peer reviewed by Robert Gianotti, MD, associate editor, Clinical Correlations
Image courtesy of Wikimedia Commons
References:
Payroll Tax-Cut Extension Sets Up 2012 Fight Over Longer Plan http://www.businessweek.com/news/2011-12-24/payroll-tax-cut-extension-sets-up-2012-fight-over-longer-plan.html
 Ponder KP. Merry christmas for patients with hemophilia B. N Engl J Med. 2011 Dec 22;365(25):2424-5.
Nathwani AC, Tuddenham EG, Rangarajan S, Rosales C, McIntosh J, Linch DC, Chowdary P, Riddell A, Pie AJ, Harrington C, O'Beirne J, Smith K, Pasi J, Glader B, Rustagi P, Ng CY, Kay MA, Zhou J, Spence Y, Morton CL, Allay J, Coleman J, Sleep S, Cunningham JM, Srivastava D, Basner-Tschakarjan E, Mingozzi F, High KA, Gray JT, Reiss UM, Nienhuis AW, Davidoff AM. Adenovirus-associated virus vector-mediated gene transfer in hemophilia B. N Engl J Med. 2011 Dec 22;365(25):2357-65.
Vandermeer ML, Thomas AR, Kamimoto L, Reingold A, Gershman K, Meek J, Farley MM, Ryan P, Lynfield R, Baumbach J, Schaffner W, Bennett N, Zansky S. Association between use of statins and mortality among patients hospitalized with laboratory-confirmed influenza virus infections: a multistate study. J Infect Dis. 2012 Jan;205(1):13-9.  http://www.ncbi.nlm.nih.gov/pubmed/22170954
Walsh EE. Statins and influenza: can we move forward? J Infect Dis. 2012 Jan;205(1):1-3.  http://jid.oxfordjournals.org/content/205/1/1.full
McBride JT. The association of acetaminophen and asthma prevalence and severity. Pediatrics. 2011 Dec;128(6):1181-5.  http://www.ncbi.nlm.nih.gov/pubmed/22065272
Beasley R, Clayton T, Crane J, von Mutius E, Lai CK, Montefort S, Stewart A; ISAAC Phase Three Study Group. Association between paracetamol use in infancy and childhood, and risk of asthma, rhinoconjunctivitis, and eczema in children aged 6-7 years: analysis from Phase Three of the ISAAC programme. Lancet. 2008 Sep 20;372(9643):1039-4.
Etminan M, Sadatsafavi M, Jafari S, Doyle-Waters M, Aminzadeh K, Fitzgerald JM. Acetaminophen use and the risk of asthma in children and adults: a systematic review and metaanalysis. Chest. 2009 Nov;136(5):1316-23
Lesko SM, Louik C, Vezina RM, Mitchell AA. Asthma morbidity after the short-term use of ibuprofen in children. Pediatrics. 2002 Feb;109(2):E20.