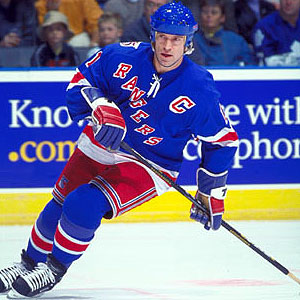 By Robert Mocharla, MD
Faculty Peer Reviewed
Both New York and the world had a busy last few days this week. We all shared a collective cringe when JP Morgan announced a monstrous financial loss in an already volatile (to put it lightly) market. However, with the news that the Rangers took game 7, we were invited to live in the moment for just a bit longer and turn the city back into a hockey town for a few more days. On the medical side, there was much to report as well. Increasing attention surrounding long-term bisphosphonate use has brought several key bisphosphonate studies into the limelight. Additionally, long-awaited results of a trial involving out of hospital ACS treatment were released this week (IMMEDIATE Trial). Finally, and a little bit on the lighter side (pun intended), a meta-analysis was released this past week detailing the effect of probiotic administration for the prevention and treatment of antibiotic associated diarrhea.
Osteoporosis has posed a longstanding challenge to both patients and physicians, as it is a significant cause of morbidity and mortality among the aging population. In 1996, to the delight of all, the FDA approved the use of bisphosphonate therapy for the treatment of osteoporosis, and since that time, studies have consistently shown its effectiveness in the prevention of osteoporotic fractures.[1] However, after increasing reports in the 2000s of rare, but significant, adverse events—including osteonecrosis of the jaw, femoral diaphyseal fractures, and esophageal cancer–the FDA commissioned a systematic review of the long-term data regarding bisphosphonate use. The report was initially released in late 2011 [2]; however, a recent New England Journal of Medicine Perspective has brought the topic back to the headlines this past week. [3]
It is important to note several points before proceeding. First of all, the adverse events of concern are extremely rare (and assumed to be from cumulative bisphosphonate exposure), and few previous studies specifically examined these events as endpoints. Several studies did show an increased incidence of the above-mentioned events, but were unable to provide causation. Additionally, most of these studies were no longer than 3-4 years, making it difficult to accurately assess the long-term risk. Furthermore, bisphosphonates can persist in the bone tissue for years after discontinuation, theoretically exerting a prolonged positive effect on bone density. Therefore, the FDA also approached the safety of bisphosphonate therapy with regards to when therapy can be safely discontinued without significantly increasing fracture risk, and minimizing unnecessary bisphosphonate exposure. To do this, the FDA reviewed four of the major bisphosphonate studies. Each study followed a different bisphosphonate (Fosamax, Actonel, Boniva, Reclast). The most cited study among the report (and subsequent criticism) involved the FLEX trial, as it had the longest follow-up (10-years). [4] Interestingly, the study found that rates of vertebral and non-vertebral osteoporotic fractures were nearly the same, regardless of whether patients took a bisphosphonate (alendronate) for the full duration of 10 years or were switched to placebo from years 5-10 (rates of fracture: 17.7% vs 16.9%, respectively). For now, the bottom line is that there is an increased incidence of significant (but rare) adverse events with long-term bisphosphonate use. The good news is that the discontinuation of bisphosphonate therapy after several years may not significantly raise the likelihood of subsequent osteoporotic fractures. Further research into the topic will hopefully elucidate the optimal time for therapy while minimizing the risk of side effects.
Now, changing gears to other news, the results of the IMMEDIATE Trial were recently released. [5] The trial, titled, "Out-of-Hospital Administration of Intravenous Glucose-Insulin-Potassium in Patients With Suspected Acute Coronary Syndromes," was a randomized-controlled trial comparing the effectiveness of intravenous glucose-insulin-potassium v. placebo given immediately upon suspected ACS in the out of hospital setting. The authors, drawing on previous data from in-hospital studies that showed a reduction in myocardial ischemia and progression to malignant arrhythmias after the administration of IV glucose-insulin-potassium, hypothesized that even earlier administration of this combination could reduce progression of unstable angina to myocardial infarction (primary endpoint) and cardiac arrest, mortality, heart failure (secondary endpoints). The study took place from 2006-2011, involved 13 U.S. cities, and examined over 900 patients. The key to the study was that trained paramedics were able to give the IV treatment immediately upon high suspicion of ACS. With regard to primary endpoint, there was no significant difference between treatment and placebo arms (48.7% v. 52.6%, 95% CI 0.66-1.13, p=.28). However, analysis of the composite endpoint of cardiac arrest or in-hospital mortality did show a statistically significant benefit (4.4% v. 8.7%, 95% CI 0.27-0.85, P=.01). The authors concluded that, although this treatment did not retard progression to MI, it may decrease the likelihood of developing ischemia-related malignant arrhythmias. Finally, the authors also analyzed median infarct size among the two study arms (2% of LV mass in those receiving GIK vs. 10% in placebo, p=0.1). The authors tie the results together by noting that IV GIK reduces serum free fatty acid levels which are known to accumulate peri-infarction and promote arrhythmias. Though the authors aren't necessarily convinced that intravenous GIK given in the out-of-hospital setting is beneficial, they did note that it was shown not to be harmful, and that further study can better elucidate what populations, if any, could benefit from the therapy.
Moving on, an interesting meta-analysis was published this week in JAMAs, titled, "Probiotics for the Prevention and Treatment of Antibiotic-Associated Diarrhea." The authors concluded that probiotics, when used as adjunctive therapy, have consistently proved beneficial in the prevention of antibiotic-associated diarrhea. 6 Antibiotic-associated diarrhea is a mere inconvenience for some, but to others, it can prove life-threatening. The underlying mechanism is largely thought to be related to the disruption of normal gut flora during. In the recently published meta-analysis, the reviewers pooled 82 randomized-control trials from the available literature. The reviewers allowed for a wide variety of trials (including varied reasons for initial antibiotic therapy, types of antibiotics given, and strain of probiotic administered). The main conclusion of the analysis showed an average risk reduction of 0.58 with a number needed to treat of only 13. However, the most interesting point of the analysis appears to be the lack of any comprehensive studies addressing probiotics as potential prophylaxis. The reviewers noted that only 10% of the studies they reviewed were even powered enough to statistically evaluate the effect of probiotics. Moreover, the majority of available studies often lacked key information for widespread clinical application. If anything can be learned from this analysis, it seems that more research is necessary with regard to this inexpensive and potentially life-saving therapy.
So, with this week's Primecuts, it seems that more questions have been generated than answered. There is still no clear consensus regarding bisphosphonates or probiotics, and there most certainly will be numerous studies in the near future attempting to shed light on these therapies. Until then, we will have to make educated decisions based on the most current evidence. Go Rangers.
Dr. Robert Mocharla is a 1st year resident at NYU Langone Medical Center
Peer reviewed by Ishmeal Bradley, section editor, Clinical Correlations
Image courtesy of Wikimedia Commons
References:
1. Nieves JW, et.al. Fragility fractures of the hip and femur: incidence and patient characteristics. Osteoporosis Int 2010. 21:399-408.
2. http://www.fda.gov/downloads/AdvisoryCommittees/CommitteesMeetingMaterials/Drugs/DrugSafetyandRiskManagementAdvisoryCommittee/UCM270958.pdf
3. Whitaker M, et al. Bisphosphonates for Osteoporosis – Where Do We Go from Here? NEJM, 2012 May 9. [Epub ahead of print]. http://www.nejm.org/health-policy-and-reform?query=featured_home
4. Black DM, Schwartz AV, Ensrud KE, et al. Effects of continuing or stopping alendronate after 5 years of treatment: the Fracture Intervention Trial Long-Term Extension (FLEX): a randomized trial. JAMA 2006; 296:2927-38.  http://www.ncbi.nlm.nih.gov/pubmed/17190893
5. Selker HP, et al. Out-of-Hospital Administration of Intravenous Glucose-Insulin-Potassium in Patients With Suspected Acute Coronary Syndromes. JAMA. 2012 May 9; 307(18):1925-33. http://jama.jamanetwork.com/article.aspx?articleID=1151528
6. Hempel S, et al. Probiotics for the prevention and treatment of antibiotic-associated diarrhea: a systematic review and meta-analysis. JAMA. 2012 May 9; 307(18):1959-69. http://jama.jamanetwork.com/article.aspx?articleID=1151505