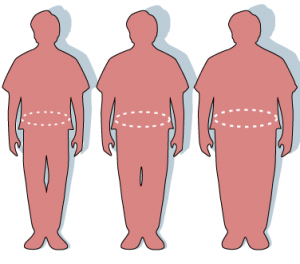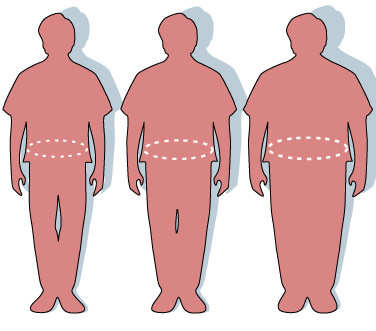 By Nicole A. Lamparello, MD
Faculty Peer Reviewed
Monopolizing the news channels this week was the First Presidential Debate. President Barak Obama and former Massachusetts Governor Mitt Romney discussed essential domestic issues, including the economy, the role of government, and healthcare. While the Democratic and Republican nominees sparred on important healthcare matters on October 3rd, such as Medicare and the Affordable Care Act, this week notable medical journals published significant articles gaining widespread attention among healthcare professionals.
The healthcare segments of the Presidential Debate focused on the cost of healthcare. It is clear that heart disease, the leading cause of death of both men and women in the United States, is largely responsible for the cost of healthcare services, medications and lost productivity [1]. While beta-blocker use after myocardial infarction (MI) has been shown to reduce mortality, the benefit of beta-blocker use in stable patients with and without coronary artery disease (CAD) is uncertain. This week an article in JAMA sought to assess the association between beta-blocker use in three cohorts of patients: 1) stable CAD with prior MI, 2) CAD with no history of MI, and 3) CAD risk factors only [2]. In this longitudinal, observational study of over 30,000 patients from an international registry, beta-blocker use in the above cohorts was not associated with lower rates of cardiovascular events- cardiovascular death, nonfatal MI or nonfatal stroke – at 44 month follow-up. Even in the cohort with stable CAD with prior MI, the event rates were not statistically significant (489 or 16.9% with beta-blocker use compared to 532 or 18.6% without beta-blocker use, p=0.14). The limitations of this study, including the lack of data about the type of beta-blocker and the dosage, warrants the need for further studies exploring the benefit of beta-blockers in similar subgroups.
Along the same coronary vein, this week in the NEJM a study was published examining the effect of platelet inhibition with prasugrel versus clopidogrel in patients with unstable angina or NSTEMI who have not undergone revascularization. This study piggybacks off of a 2007 study demonstrating the benefits of prasugrel over clopidogrel in patients who underwent percutaneous coronary intervention [3]. The double-blinded, randomized trial studied over 7,000 patients under the age of 75 and evaluated the effect of 17 months of treatment of 10mg daily prasugrel (plus aspirin) versus 75mg daily clopidogrel (plus aspirin) [4]. The primary end point of death from cardiovascular causes, MI or stroke occurred in 13.95% of the prasugrel group (more intense platelet inhibition) and 16.0% of the clopidogrel group, p=0.21. There was also no difference in bleeding events between the two groups. While this study was important in showing that more intense platelet inhibition is not needed in patients who have not had revascularization, additional research is needed to determine the optimal duration and dosage of treatment.
Also in hot debate in national news are the obesity epidemic and its associated health effects, namely hypertension, diabetes, and heart disease. An article published in the Archives of Internal Medicine investigates the role of weight training in the primary prevention of type 2 diabetes mellitus (DM2). The study examined over 32,000 men from the Health Professionals Follow-up Study from 1990-2008 and evaluated their weekly time spent weight training and performing aerobic exercise [5]. 2,278 new cases of DM2 were documented during the 18 year follow-up. Results revealed a dose-response relationship with increasing amount of exercise time, weight training or aerobic exercise, and lower risk of DM2. The relative risk of DM2 performing 1-59, 60-149 and >149 minutes of exercise were 0.88, 0.75 and 0.66, respectively. In men who reported only weight training compared to men who reported no resistance training, there was a 48% lower risk of DM2. While exercise and weight loss directly influence the risk for DM2, it is also likely that by separating out individuals who exercise at least 150 minutes per week, the study is isolating a baseline group of healthier men who are also less likely to smoke, drink less alcohol and consume a healthier diet –also contributing to lowering risk of DM2.
Closer to home, on December 2nd NYU Langone Medical Center will be following in the footsteps of other top-ranking medical institutions and transitioning to the electronic medical record system, Epic IT. But what if patients could log on to EPIC, too? A novel study this week in the Annuals of Internal Medicine evaluated the effect on doctors and patients when patients were able to access their own medical record. In this "quasi- experimental study," approximately 100 primary care physicians invited over 20,000 patients to review their visit notes [6]. Results from pre- and postintervention surveys showed that 77-87% of patients felt more in control of their care and 60-78% of those taking medication reported increased adherence. Of the doctors, few reported longer visits (0-5%), reported changing documentation content (3-36%), or spending more time constructing their note (0-21%)- initial hesitations for most healthcare providers. While still far the distance, open medical records may be a powerful tool to improve patient adherence to treatment plans and to enhance doctor-patient communication and trust.
Finally, three additional pieces of literature that earned notice this week:
1. Controlling Urban Epidemics of West Nile Virus Infection. http://jama.jamanetwork.com.ezproxy.med.nyu.edu/article.aspx?articleid=1355346
Coming off a mosquito-frenzied summer, this JAMA article details key information about West Nile Virus infection to better educate the public on clinical features of the disease, and to recommend to local health departments prevention policies.
II. 200th Anniversary Article: The Past 200 Year in Diabetes. http://jama.jamanetwork.com.ezproxy.med.nyu.edu/article.aspx?articleid=1355346
This NEJM review article delves into the evolutions and advancements in our struggle with the prevention and management of diabetes.
III. Outpatient Electronic Health Records and the Clinical Care and Outcomes of Patients with Diabetes Mellitus. http://annals.org.ezproxy.med.nyu.edu/article.aspx?articleid=1363513
Little evidence exists examining the role of the electronic health record in improving clinical outcomes. In the wave of the movement towards a nation relying soley on computerized records, this study showed significant improvements in drug treatment intensification and monitoring among patients with diabetes.
Dr. Nicole Lamparello is an Internal Medicine Resident at  NYU Langone Medical Center
Peer Reviewed by Cara Litvin, MD, Editor At Large, Clinical Correlations
Image Courtesy of Wikimedia Commons
References:
1. Centers for Disease Control and Prevention: Heart Disease. http://www.cdc.gov/heartdisease/facts.html.  Updated March 2012. Accessed October 4, 2012.
2. Bangalore S, Steg Gabriel, Deedwania Prakash, et al. B-Blocker Use and Clinical Outcomes in Stable Outpatients With and Without Coronary Artery Disease. JAMA. 2012; 308 (13):1340-1349. http://jama.jamanetwork.com.ezproxy.med.nyu.edu/article.aspx?articleid=1367524
3. Wiviott SD, Braunwald E, McCabe CH, et al. Prasugrel versus clopidogrel in patientswith acute coronary syndromes. NEJM. 2007;357:2001-15.
4. Roe MT, Armstrong PW, Fox KAA, et al. Prasugrel versus Clopidogrel for Acute Coronary Syndrome without Revascularization. NEJM. 2012; 367 (14): 1297-1309. http://www.nejm.org.ezproxy.med.nyu.edu/doi/pdf/10.1056/NEJMoa1205512
5. Grontved A, Rimm EB, Willett WC, Andersen LB, Hu FB. A Prospective Study of Weight Training and Risk of Type 2 Diabetes Mellitus in Men. Archives of Internal Medicine. 2012; 172(17): 1-7. http://archinte.jamanetwork.com.ezproxy.med.nyu.edu/article.aspx?articleid=1307571
6. Delbanco T, Walker J, Bell SK, et al. Inviting Patients to Read Their Doctor's Notes: A Quasi-experimental study and a Look Ahead. Annuals of Internal Medicine. 2012; 157 (7): 461-470.  http://annals.org.ezproxy.med.nyu.edu/article.aspx?articleid=136351