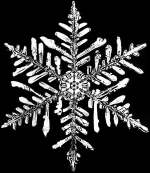 Iulia Giuroiu, MD
These past few weeks and surely for some time to come, the tragedy in Newtown, CT will weigh heavily on our hearts and minds, and our thoughts, prayers and support go out to all who were affected by this terrible event. The diagnosis and treatment of psychiatric illness, in addition to gun control, have again moved to the forefront of political and public health debates.  While the journals are likely to join these discussions in the coming weeks, a broad range of other subjects were presented this week.
The NEJM brings us an update of a Phase 3 randomized, controlled, double-blind trial of the anti-malarial vaccine candidate, RTS,S/AS01, in multiple African countries [1].  This week's update focuses on over 6500 infants from 6-12 weeks of age who received the malaria vaccine along with a pentavalent vaccine (DTP/HepB/HIB) and an oral polio vaccine. Efficacy of the vaccine in reducing clinical malaria was calculated at 31.3% to 32.9% and was noted to be higher at earlier points in the follow-up period. These results are lower compared to those observed in children 5-17 months old, as well as those noted in a more geographically-limited earlier phase II trial of the same vaccine in 6- to12-week-olds. A hypothesis for the difference in age groups includes the co-administration of HBsAg to the younger group, while the older group had already been vaccinated against Hepatitis B. Incidents of severe malaria were also noted in both the vaccine and the control groups, yielding an efficacy of 36.6%. Serious adverse events occurred at similar rates in the study and control groups (17.9% and 19.2%, respectively). The vaccine was administered in conjunction with standard interventions such as bed nets. This is an ongoing trial designed to follow the subjects for 32 months so more data is forthcoming. Evidence of some efficacy is an encouraging step forward in prevention of malaria, although the rates of severe side effects will likely influence the ultimate decision on whether to administer the vaccine and take advantage of any benefits it may confer while treating the side effects as needed.
Switching gears to the adult population, JAMA presents a small Phase 1/2 open-label randomized pilot study comparing the effect of increasing doses of autologous versus allogeneic mesenchymal stem cells (MSCs) on left ventricular (LV) remodeling in patients with ischemic cardiomyopathy [2]. Previous studies, including the FOCUS-CCTRN trial earlier this year, did not show clinical improvement with transendocardial injection of autologous BM mononuclear cells [3]. However, this small study showed improved clinical endpoints in both interventions. Autologous MSC therapy led to improvement on the 6-minute walk test and MLHFQ (quality of life) score; allogeneic MSCs decreased LV end-diastolic volumes; and both improved early enhancement defects and sphericity without improving the ejection fraction. Clearly, larger placebo-controlled trials are needed to further investigate these apparent differences. It is, nonetheless, encouraging that the potential for tissue regeneration has extended to in vivo interventions in acquired cardiomyopathy.
The December issue of Nature Medicine presents a targeted therapy against the metabolic syndrome that seeks to augment GLP-1 agonist-induced satiety and weight loss [4]. Estrogen regulates food intake and body weight via hypothalamic receptors that function in parallel to leptin receptors [5]. However, estrogen's broad range of activity leads to the well-known risks of indiscriminate supplementation. The authors took advantage of GLP-1 receptors on metabolically-active tissues, including the hypothalamus, by constructing a covalent GLP-1-estrogen conjugate to deliver estrogen to these sites. Results showed improvement in glycemic control, adipose levels, and dyslipidemia in obese mice, all without affecting the uterus, bones, or estrogen-sensitive tumor xenografts. These data appear promising and may prove to be the next big step in combating the metabolic syndrome.  While the positive effect should be notable in a short period of time, the main caveat lies in the unknown potential long-term side effects of estrogen even in this supposedly safer conjugated form.
In the area of infection control, Dutch researchers present a proof of principle study in the BMJ about employing dogs' superior sense of smell to diagnose C. difficile infections [6].  Dogs have already shown promise in cancer screening [7, 8]. In this study, after two months of training, a dog identified C. difficile in stool samples with a sensitivity of 100% and a specificity of 94-100%.  The dog was then exposed to infected and control patients in two hospitals. It identified infections with a sensitivity of 83%-93% and a specificity of 98% just by sniffing the air around the patients. While training dogs is labor-intensive and potentially costly, the simplicity of applying their skills may justify the initial cost. In the case of infections with C. difficile, where processing stool samples is met with a number of barriers and early diagnosis and treatment are important in preventing the spread of disease, we should consider allowing man's best friend to do the dirty work.
Finally, some unrelated but additional articles of interest this week:
Reducing Inappropriate Therapy and Mortality through ICD Programming. http://www.nejm.org/doi/full/10.1056/NEJMoa1211107 This NEJM article compares inappropriate ICD firing and mortality at different thresholds for ICD firing in patients with tachyarrhythmias and shows improvement in outcomes for patients whose ICDs were programmed to fire at faster rates and with greater delay.
Prevalence of Nonrefractive Visual Impairment in US Adults and Associated Risk Factors, 1999-2002 and 2005-2008. http://jama.jamanetwork.com/article.aspx?articleid=1484512 This article in JAMA documents an increase in the prevalence of nonrefractive visual impairment and correlates it to the increasing rate of diabetes, reminding us of the importance of maintaining appropriate glucose control as well as regular follow-up with Ophthalmology in our outpatient population.
Global Burden of Disease Study 2010. http://www.lancet.com/themed/global-burden-of-disease The Lancet published a comprehensive study of burden of disease and life expectancy around the world.
Iulia Giuroiu,MD is a second year resident at NYU Langone Medical Center
Peer Reviewed by Danise Schiliro, MD Contributing Editor, Clinical Correlations
References