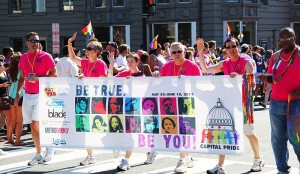 By Ishita Aggarwal
Faculty Peer Reviewed
Ms. B is a 60-year-old female transsexual patient with a past medical history of asthma who presented to the clinic with a dry cough. While at first glance I had not questioned that she was a woman, as I continued the interview I noticed her broad shoulders and masculine hands. Not having worked with transgender or transsexual patients before, as I was gathering her medical history I found myself consciously trying to use the correct pronoun in addressing her and to inspect her without appearing judgmental. While conducting the physical exam, I was more cautious and perhaps cursory in performing some of the maneuvers so as not to inadvertently offend her in some way. She had revealed to me that she had had a gender reassignment surgery 30 years ago and was happy that she had been able to live the life that she had wanted for so long. Seeing how scant her medical record was made me realize that despite having had the surgery she still struggled to get consistent access to health care.
Primary care for transsexual minority patients is important, but often providers are unsure of what preventive care and screening should be offered. There is a lack of long-term studies for transgender health and therefore recommendations for primary care can be inconsistent, as they are based on a few case studies or small-scale studies. The term transgender refers to those who are transsexuals and transvestites and can include someone who has used hormone therapy or surgery in order to live in the gender of their choice [1]. Naming is done based on the desired gender; ie those who identify as males are referred to as transmen. Transsexual refers to one who actually undergoes gender reassignment. In order to get surgery, patients need to be of legal age in their country in addition to living for at least 12 months in the gender role that they identify with. They also require 1 or 2 mental health professional referrals depending on the kind of surgery in order to diagnose gender dysphoria and rule out co-existing medical, psychological, or social conditions that can interfere with the transition [2]. While these measures may prolong the gender reassignment process, the surgeries and hormone therapy are irreversible to an extent and the guidelines ensure that the patient isn't making his or her decision in haste.
The process of gender reassignment does introduce additional health problems. Before the surgery can occur, patients may undergo hormone therapy in order to reduce some of their original gender's secondary physical characteristics and to develop those of the desired gender. Some patients may choose just to have hormone therapy. Taking testosterone requires the monitoring of liver enzymes [1]. Menstruation stops and mood changes can occur. With large doses of testosterone there is conversion to estradiol, but in the absence of progesterone the estrogen remains unopposed [1]. Thus, if the patient has a uterus, there is an increased risk of uterine, breast, and ovarian cancer. With testosterone, patients may gain weight, although prospective trials have not shown that testosterone therapy negatively affects cardiovascular health [4]. For genetic males taking estrogen, there is an increased risk of breast cancer and also an increase in coagulation factors with thrombotic emboli [3]. Therefore, routine lab work and screening should be done with these risks in mind.
The physical exam can be uncomfortable for both the patient and the physician, but practice and familiarity with the recommendations will help. The exam should be done as it would be for any other male or female patient that age. There is uncertainty regarding the long-term effects of estrogen on the male breast and there are few case reports of transsexual women getting breast cancer [5]. Thus, clinical breast exams, self-exams, and mammograms should be done according to age and risk factors [1]. The risk factors include the use of estrogen and progestin for more than 5 years, positive family history, and body-mass index over 35 [6]. If the patient has had a bilateral mastectomy then there is a reduced risk of breast cancer but axillary nodes should be checked. An annual prostate exam should be performed in transwomen beginning at age 50 [1]. If the patient had estrogen therapy, the prostate will be atrophied; there is also a lower risk of prostate cancer because the effects of testosterone are mitigated [1]. An annual bimanual exam should be done for male-to-female patients. Transmen patients need Papanicolaou tests every 2-3 years if they have not had a hysterectomy [7]. Pap smears in those with neovaginas are not necessary because the wall is usually skin and not mucosa [6]. If the patient has any evidence of sexually-transmitted infection, testing should be done according to Centers for Disease Control guidelines; for those with a neovagina, a culture swab (not polymerase chain reaction) is recommended [6]. It is also important to look for other medical problems like mental health conditions, hypertension, obesity, diabetes, etc. that may have resulted because of the changes in hormones.
With the advent of gender identity clinics that incorporate a team approach with a urologist, gynecologist, plastic surgeon, and psychiatrist, the members of the transsexual community can get the kind of support that they need in order to live in their new roles [7]. However, primary care physicians are still likely to see the majority of these individuals. As awareness of the transgender culture increases and as surgical techniques advance, it is likely that there will be more individuals getting these surgeries and requiring complex and coordinated medical care. Increasing awareness within the health care field will make providers feel more comfortable in examining and caring for these patients while making patients feel less vulnerable and more willing to seek routine medical and mental health care.
Commentary by Dr. Richard Greene
This author brings up many excellent points. The fact is that many transgendered people come to primary care physicians for general health care before, during, and after their transition. What is most important is that we welcome transgender patients in our practice and treat them with the same psychosocially appropriate, evidence-based care we would provide for any non-transgendered patients. The basic tenet of transgender health is "if you have it, check it." For example, patients with breast tissue, even if they have had mastectomies, should have interval screening mammograms (unless it is known that absolutely all breast tissue was removed). This would apply for transmen and transwomen. Prostate and vaginal/cervical exams should be discussed with patients on an individual basis, including discussion of risks and benefits of screening (as with all patients for these screenings) at intervals based on current guidelines.
While this may seem intimidating to those providers unfamiliar with transgender patients, there are many resources available online (Gay and Lesbian Medical Association's website, GLMA.org, and the World Professional Association of Transgender Health, WPATH.org). Many specialty clinics like Callen-Lorde have hormone protocols available for a small fee.
One final thought that has served me well in my practice: Transgender patients likely have a sense that the details of their transition may be new to providers. It may be helpful to tell patients that if something makes them uncomfortable they should tell us, so that we can correct the behavior and continue to make them feel welcome. Patients seem to appreciate this greatly.
Ishita Aggarwal is a 3rd year medical student at NYU Langone Medical Center
Peer reviewed by Richard Greene, MD, Department of Medicine, NYU Langone Medical Center
Image courtesy of Wikimedia Commons 
References
1. Sobralske M. Primary care needs of patients who have undergone gender reassignment. J Am Acad Nurse Pract. 2005;17(4):133-138. http://onlinelibrary.wiley.com/doi/10.1111/j.1041-2972.2005.0021.x/pdf
2. The World Professional Association for Transgender Health. Standards of care for the health of transsexual, transgender, and gender nonconforming people, 7th version. http://www.wpath.org/documents/Standards%20of%20Care%20V7%20-%202011%20WPATH.pdf.  Published 2012. Accessed July 26, 2012.
3. Jenner CO. Transsexual primary care. J Am Acad Nurse Pract. 2010;22(8):403-408. http://onlinelibrary.wiley.com/doi/10.1111/j.1745-7599.2010.00532.x/pdf
4. Brawer MK. Testosterone replacement in men with andropause: an overview. Rev Urol. 2004;6 Suppl 6:S9–S15. http://www.ncbi.nlm.nih.gov/pmc/articles/PMC1472881/pdf/RIU006006_00S9.pdf.
5. Weyers S, Villeirs G, Vanherreweghe E, et al. Mammography and breast sonography in transsexual women. Eur J Rad. 2010;74(3):508-513. http://www.sciencedirect.com/science/article/pii/S0720048X09001314
6. Center of Excellence for Transgender Health, University of California, San Francisco, Department of Family and Community Medicine. Primary care protocol for transgender patient care, 2011. http://transhealth.ucsf.edu/trans?page=protocol-screening.  Published 2011. Updated 2013. Accessed July 26, 2012.
7. Fugate SR, Apodaca CC, Hibbert ML. Gender reassignment surgery and the gynecological patient. Prim Care Update Ob Gyns. 2011;8(1):22-24. http://www.sciencedirect.com/science/article/pii/S1068607X00000652