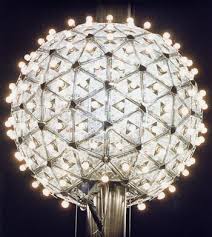 By Monica Gupta, MD
Peer Reviewed
Welcome to the final Clinical Correlations post of the year!
As 2013 comes to a close, it's a time to reflect on the year that has passed. Here at NYU, 2013 was a triumphant year as it marked the return of Bellevue, Tisch, and the Manhattan VA after Superstorm Sandy took its toll. Now with that in the past, we embrace the new adventures that await us in 2014 – another year to strive to deliver excellent patient care with the most up-to-date evidence-based medicine.
As for the "New Year" in the medicine world, July has always been a special time in teaching hospitals. It is the time when bright-eyed, freshly minted doctors enthusiastically arrive on the wards to save lives. "The July effect" has been investigated with many studies that have shown a relatively small, yet statistically significant, increase in mortality at the beginning of the residency year. A recent retrospective observational study in Circulation by Jena et al. looked at "the July effect" on inpatient mortality after acute myocardial infarction (MI) [1]. The Nationwide Inpatient Sample was used to identify a group of patients admitted to U.S. hospitals with acute MI during May and July from 2002 to 2008. All-cause inpatient mortality was assessed with the hypothesis that patients admitted with acute MI to teaching hospitals in July would experience lower rates of percutaneous coronary intervention or higher rates of bleeding complications as compared to non-teaching hospitals in July. Interestingly, this study concluded that high-risk acute MI patients experience similar outcomes in July regardless of hospital setting. There was also no statistically significant difference in outcomes for low-risk patients in teaching hospitals versus non teaching hospitals in July. However, it was noted that high-risk acute MI patients do experience lower adjusted mortality in teaching hospitals in May as compared to July, (18.8% in May, 95% confidence interval [CI] 16.9%-20.7%; 22.7% in July, 95% CI 20.6%-24.8%; p= 0.006) likely attributable to the increased relative experience of the housestaff at that time of year.
Also in Circulation this week, a study by Barbanti et al. examined the impact of pre-operative moderate to severe mitral regurgitation (MR) on outcomes after transcatheter aortic valve replacement (TAVR) and surgical aortic valve replacement (SAVR) [2]. This analysis looked at patients enrolled in cohort A (high risk patients) of the PARTNER trial, which studied those with severe symptomatic aortic stenosis undergoing TAVR or SAVR. In this analysis, SAVR patients with moderate or severe MR had significantly higher 2-year all cause mortality compared to those with mild or less MR and had significantly higher cardiovascular mortality as well. Specifically, SAVR patients with moderate/severe MR trended towards higher mortality at 30 days compared with patients with no/mild MR (13.6% vs 7.1%, hazard ratio [HR] 2.01; 95% CI, 0.87-4.67; p= 0.09) as well as a significantly higher mortality rate between 30 days and 2 years (41.4% vs 22.4%, HR 1.95; 95% CI, 1.16-3.27; p=0.01). Of note, there was no significant mortality difference in TAVR patients with moderate/severe MR as compared to mild/no MR both during the first 30 days and from 30 days to 2 years. This suggests better long term outcomes are associated with TAVR as compared to SAVR for those with combined aortic and mitral valve disease.
Being that the New Year is right in the middle of flu season, it's the perfect time for new light to be shed on the efficacy of the flu vaccine for children. In the New England Journal of Medicine this week, a multinational, phase 3, observer-blinded study assessed the efficacy of a candidate inactivated quadrivalent influenza vaccine [3]. Current trivalent vaccines contain one influenza B virus lineage and may not be effective against viruses of the other B lineage, therefore resulting in possible inadequate protection by the vaccine. The aim of this study was to assess the efficacy of a candidate quadrivalent vaccine (QIV), which contains both B lineages, for the prevention of influenza A or B in children ages 3 to 8 years. This study used the end point of any influenza, as well as the additional end point of moderate to severe influenza, as this additional end point may be more clinically significant. The detection of influenza A or B was done with nasal or throat swabs, and confirmed with real-time polymerase chain reaction assays. Positive samples were then further tested with cell culturing. Moderate to severe disease was defined as temperature greater than 39 degrees , physician confirmed acute otitis media, lower respiratory tract illness, or extrapulmonary complications. This study ultimately showed that the QIV has an efficacy of 55% against influenza of any severity. Among children with moderate to severe disease, the QIV, as compared to the control vaccine (hepatitis A vaccine), was associated with the following: 69% fewer medical visits, 75% fewer hospitalizations, 77% fewer absences from school. Though two of this study's strengths were that it was conducted over 3 global regions and that it used two methods to identify cases of influenza, it must be noted that it was conducted only during one flu season and was compared to the hepatitis A vaccine as opposed to standard influenza vaccines. However, based on the efficacy of the QIV as compared to the control, this vaccine appears as though it could be useful in the event that both B lineages are circulating during a flu season or if there is an unexpected shift from one lineage to another.
To all of our readers, here's to wishing you a happy and healthy 2014!
Additional reading:
1. In a New England Journal study, patients with symptoms of a degenerative medial meniscus tear were randomized to arthroscopic partial meniscectomy or sham surgical procedure. It was found in a multicenter, randomized, double-blind study that the outcomes after arthroscopic partial meniscectomy were no better than those after a sham surgical procedure.
Sihvonen R, Paavola M, Malmivaara A, et al. Arthroscopic Partial Meniscectomy versus Sham Surgery for a Degenerative Meniscal Tear. N Engl J Med. 26 Dec 2013. 369: 2515-2524. http://www.nejm.org/doi/full/10.1056/NEJMoa1305189?query=featured_home
2. In JAMA this week, granulocyte-macrophage colony-stimulating factor (GM-CSF) was investigated for improving exercise capacity in patients with intermittent claudication. In a double blind, placebo controlled study, 159 patients with intermittent claudication were randomized to receive 4 weeks of subcutaneous injections of GM-CSF 3 times a week, or placebo, in conjunction with walking to claudication daily. Therapy with GM-CSF 3 times a week did not improve treadmill walking performance at the 3 month follow-up mark.
Poole J, Mavromatis K, Binongo JN. Effect of Progenitor Cell Mobilization With Granulocyte-Macrophage Colony-Stimulating Factor in Patients with Peripheral Artery Disease. JAMA. 25 Dec 2013. 310 (24): 2631-2639. http://jama.jamanetwork.com.ezproxy.med.nyu.edu/article.aspx?articleid=1780018
3. In the Lancet this week, a study showed that both baseline daily physical activity and change in daily ambulatory activity were associated inversely with the risk of cardiovascular events in patients with impaired glucose tolerance at high cardiovascular risk.
Yates T., Haffner SM, Schulte PJ, et al. Association Between Change in Daily Ambulatory Activity and Cardiovascular Events in People with Impaired Glucose Tolerance (NAVIGATOR trial): a Cohort Analysis. The Lancet. 20 Dec 2013. (13): 62061-9. http://www.thelancet.com/journals/lancet/article/PIIS0140-6736(13)62061-9/fulltext#article_upsell
Dr. Monica Gupts is a 2nd year resident in internal medicine, at NYU Langone Medical Center
Peer reviewed by Dr. Matthew Vorsanger, Associate Editor, Clinical Correlations
References
1. Jena A, Sun EC, Romley JA. Mortality Among High-Risk Patients with Acute Myocardial Infarction Admitted to US Teaching-Intensive Hospitals in July. Circulation. 24 Dec 2013. 128: 2754- 2763. http://circ.ahajournals.org.ezproxy.med.nyu.edu/content/128/25/2754.full
2. Barbanti M, Webb J, Hahn R, et al. Impact of Preoperative Moderate/Severe Mitral Regurgitation on 2-Year Outcome After Transcatheter and Surgical Aortic Valve Replacement. Circulation. 24 Dec 2013. 128: 2776-2784. http://circ.ahajournals.org.ezproxy.med.nyu.edu/content/128/25/2776.full
3. Jain VK, Rivera L, Zaman K, et al. Vaccine for Prevention of Mild and Moderate-to-Severe Influenza in Children. N Engl J Med. 26 Dec 2013; 369: 2481-2491. http://www.nejm.org.ezproxy.med.nyu.edu/doi/full/10.1056/NEJMoa1215817#t=articleMethods