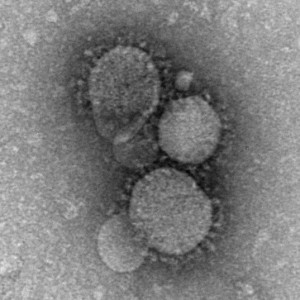 By Mark Adelman, MD
Peer Reviewed
The Centers for Disease Control and Prevention CDC confirmed on May 12 that a second case of Middle East Respiratory Syndrome (MERS) was present in the U.S. This patient in Florida is a resident of Saudi Arabia, much like the first U.S. case of MERS, which occurred in a traveler from Saudi Arabia to Indiana that the CDC announced 10 days earlier. While the CDC cautions that vigilance is needed to recognize and respond to this emerging infectious disease, officials stress that the two cases are not linked and currently the risk to the U.S. general public is considered very low [1].
New Stool Transplant Options in Recurrent Clostridium Difficile Colitis
Unlike the MERS Coronavirus, Clostridium difficile (C. diff) infections in the U.S. and other countries represent a clear threat. C. diff spores are notoriously difficult to eradicate and highly transmissible, especially in healthcare settings. Recurrent infections are common, and the response to antimicrobial therapy tends to be very poor with subsequent infections [2]. Recently, fecal microbiota transplantation (FMT) has demonstrated remarkable efficacy for the treatment of recurrent C. diff associated diarrhea, with cure rates on the order of 90% reported in case series and even a single-center randomized controlled trial [3]. There are, however, certain aesthetic and practical implications that may be limiting widespread uptake of this novel treatment modality. Investigators at Massachusetts General Hospital sought to overcome one potential barrier to FMT, the ready availability of donor feces, by studying the use of a frozen fecal suspension obtained from pre-screened donors for treatment of C. diff associated diarrhea [4]. In this open-label pilot study, 20 patients with recurrent C. diff (median of 6-7 daily bowel movements) were randomized to receive an inoculum of previously frozen fecal suspension obtained from an unrelated donor, either by nasogastric tube (NGT) or colonoscopic administration. The primary outcome was resolution of diarrhea off antibiotics for at least eight weeks; among all 20 study patients, 70% reached the primary outcome with one infusion of donor feces (80% in the colonoscopy group vs. 60% in the NGT group, p = 0.628). Five additional patients were retreated with a second donor fecal inoculum, with resolution of diarrhea occurring in four of them, pushing the overall cure rate up to 90%. This study has two important implications. One is that the burden of obtaining donor fecal material may no longer be the patient's, and the second is that NGT administration may be as efficacious as colonoscopic administration. Clearly, larger, placebo-controlled studies are warranted to determine if the reported benefits of this novel treatment modality persist.
Statins Studied for Effects on Pulmonary Diseases
The role of HMG-CoA reductase inhibitors (aka statins) in the treatment of hypercholesterolemia, coronary artery disease and cerebrovascular disease is well established. The beneficial effects of statins are believed to extend beyond their cholesterol-lowering effect, with much evidence that statins play some role in modulating inflammation as well [5]. This week the New England Journal of Medicine published two studies online in conjunction with their presentations at the annual meeting of the American Thoracic Society that investigated the potential role of statins in the management of sepsis-associated acute respiratory distress syndrome (ARDS) and prevention of chronic obstructive pulmonary disease (COPD) exacerbations. In the first study [6], patients admitted to an intensive care unit were eligible if they were mechanically ventilated, had a P/F ratio <300 and a chest X-ray compatible with ARDS. Patients were randomized to receive either placebo or a 40mg loading dose of rosuvastatin followed by a 20mg daily maintenance dose. Primary outcome was death prior to hospital discharge (or study day 60 if still admitted). The study was designed to enroll 1000 patients, however interim analyses after the enrollment of 745 patients found no difference in mortality (28.5% for the rosuvastatin group vs. 24.9% for placebo, p = 0.21) or ventilator-free days (a secondary outcome). The trial was halted for futility after this interim analysis failed to show any benefit of rosuvastatin among patients with sepsis and ARDS.
The second study [7] investigated the use of a statin for a more chronic inflammatory process: COPD. In this study, adults aged 40-80 with moderate-to-severe COPD were randomized to receive simvastatin 40mg daily or placebo. The primary outcome was COPD exacerbation rate, i.e. the number of COPD exacerbations per person-year. This study was also halted early due to futility; after the enrollment of 845 patients, the data safety monitoring board found no significant difference between the two groups with respect to the primary outcome (1.36±1.61 exacerbations per person-year vs. 1.39±1.73 exacerbations per person-year, p = 0.54). Median number of days to first exacerbation, a secondary outcome, was also not different between the two groups (223 days vs. 231 days, p = 0.34). The negative results of these two trials were unexpected in that observational and animal studies have suggested there may be a role for statins in inflammatory conditions. However these randomized controlled trials indicate a lack of true cause-and-effect relationship, at least for these two diseases.
Increasing Evidence for New Antivirals in Hepatitis C
This week's print version of the New England Journal includes another trial of new, oral agents for the treatment of chronic hepatitis C virus (HCV) infection [8]. Sofosbuvir has been approved for treatment of HCV genotype 1 infection in combination with ribavirin but without peginterferon alfa for a treatment period of 24 weeks. Previous trial data indicate that the addition of ledipasvir to sofosbuvir for only 12 weeks results in comparable sustained virologic response (SVR) rates. In the current trial, ION-3, investigators compared three treatment regimens in treatment-naïve patients with HCV genotype 1 but without cirrhosis: ledipasvir–sofosbuvir for 8 weeks, ledipasvir–sofosbuvir plus ribavirin for 8 weeks, or ledipasvir–sofosbuvir for 12 weeks. Primary endpoint was SVR at 12 weeks after the end of therapy. A total of 647 patients were enrolled. SVR rates were exceedingly high for all groups. In the 8 week ledipasvir–sofosbuvir group, SVR was 94%; in the 8 week ledipasvir–sofosbuvir plus ribavirin group, SVR was 93%; in the 12 week ledipasvir–sofosbuvir group, SVR was 95%. Patients who received ribavirin were more likely to have a drop in hemoglobin level and had higher rates of adverse effects generally associated with ribavirin (including fatigue, rash, headache, nausea). Given the high prevalence of untreated, and even undiagnosed, HCV infection in the U.S., treatment regimens that can be administered orally for relatively short periods of time but with a high response rate will likely become the mainstay of future treatment.
Other articles of note:
Pharmacotherapy for adults with alcohol use disorders in outpatient settings. A systematic review and meta-analysis in JAMA, reviews the data for efficacy of acamprosate and oral naltrexone in reducing likelihood of returning to drinking [9].
Long term maintenance of weight loss with non-surgical interventions in obese adults. Another systematic review and meta-analysis, in the BMJ, concludes the magnitude of benefit for behavioral interventions is real but small [10].
Electronic cigarettes in North America. Just one more systematic review, in Circulation, covers the history of e-cigarette use as well as some data for efficacy as a smoking cessation aid [11].
Dr. Mark Adelman is a contributing editor, Clinical Correlations
Peer reviewed by Matthew Vorsanger, MD, Associate Editor, Clinical Correlations
Image courtesy of Wikimedia Commons
References
1. CDC Media Relations. CDC announces second imported case of Middle East Respiratory Syndrome (MERS) in the United States. Available at: http://www.cdc.gov/media/releases/2014/p0512-US-MERS.html
2. Vardakas KZ, Polyzos KA, Patouni K, Rafailidis PI, Samonis G, Falagas ME. Treatment failure and recurrence of Clostridium difficile infection following treatment with vancomycin or metronidazole: a systematic review of the evidence. Int J Antimicrob Agents 2012;40:1-8. http://www.ijaaonline.com/article/S0924-8579%2812%2900045-3/abstract
3. Van Nood E, Vrieze A, Nieuwdorp M, et al. Duodenal infusion of donor feces for recurrent Clostridium difficile. N Engl J Med 2013;368:407-15. http://www.nejm.org/doi/full/10.1056/NEJMoa1205037
4. Youngster I, Sauk J, Pindar C, et al. Fecal Microbiota Transplant for relapsing Clostridium dificile infection using a frozen inoculum from unrelated donors: a randomized, open-label, controlled pilot study. Clin Infect Dis 2014;58(11):1515-1522 http://cid.oxfordjournals.org /content/58/11/1515.full
5. Arnaud C, Braunersreuther V, Mach F. Toward immunomodulatory and anti-inflammatory properties of statins. Trends Cardiovasc Med 2005;15:202-206. https://www.sciencedirect.com/science/article/pii/S1050173805001210
6. The National Heart, Lung, and Blood Institute ARDS Clinical Trials Network. Rosuvastatin for sepsis-associated acute respiratory distress syndrome. New Engl J Med 2014. Epub ahead of print 5/18/2014 http://www.nejm.org /doi/full/10.1056/NEJMoa1401520
7. Criner GJ, Connett JE, Aaron SD, et al. Simvastatin for the prevention of exacerbations in moderate-to-severe COPD. New Engl J Med 2014. Epub ahead of print 5/18/2014 http://www.nejm.org /doi/full/10.1056/NEJMoa1403086
8. Kowdley KV, Gordon SC, Reddy R, et al. Ledipasvir and sofosbuvir for 8 or 12 weeks for chronic HCV without cirrhosis. New Engl J Med 2014;370:1879-1888 http://www.nejm.org /doi/full/10.1056/NEJMoa1402355
9. Jonas DE, Amick HR, Feltner C, et al. Pharmacotherapy for Adults With Alcohol Use Disorders in Outpatient Settings: A Systematic Review and Meta-analysis. JAMA 2014;311(18):1889-1900 http://jama.jamanetwork.com/article.aspx?articleid=1869208
10. Dombroski SU, Knittle K, Avenell A, Araujo-Soares V, Sniehotta FF. Long term maintenance of weight loss with non-surgical interventions in obese adults: systematic review and meta-analyses of randomised controlled trials. BMJ 2014;348:g2646 http://www.bmj.com/content/348/bmj.g2646
11. Franck C, Budlovsky T, Windle SB, Filion KB, Eisenberg MJ. Electronic Cigarettes in North America: History, Use, and Implications for Smoking Cessation. Circulation 2014;129:1945-1952 http://circ.ahajournals.org /content/129/19/1945.full