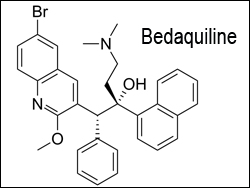 By Michael Toprover, MD
Peer Reviewed
As investigators work to identify the Islamist militant who beheaded American journalist James Foley, upset continues. According to the Committee to Protect Journalists, there are about 20 more journalists missing in Syria, most believed to be held by ISIS. Since August 8th, the US military has carried out 90 airstrikes however officials report that there is a "new context" for confronting ISIS and cutting off its supplies since the recent horrific event. Up to now, many of the US airstrikes have been aiding the Kurdish and Iraqi forces in helping retake control of the Mosul Dam, the largest dam in Iraq.
In medical journals this week, new data were released on venous thromboembolism risk after hospitalizations, anti-coagulation after traumatic brain injury, and in the New England Journal of Medicine, bedaquiline is evaluated as a potential agent for multi-drug resistant tuberculosis.
Correlation of venous thromboembolism prophylaxis during hospitalizations, to occurrence of venous thromboembolism
This retrospective, multicenter cohort study in JAMA evaluated whether or not increasing the rate of pharmacologic VTE prophylaxis would result in decreased VTE events in general medical patients [1]. 14,563 of 20,794 patients (70.0%) received pharmacologic prophylaxis on admission at high, moderate, and low performance tertiles (defined as 85.8%, 72.6%, and 55.5% respectively). 226 VTE's occurred during the observation period, with only 34 occurring during the initial hospitalization. Compared to the high performance hospitals, the risk of venous thromboembolism in the moderate performance (HR, 1.10; 95% CI, 0.74-1.62) and low performance (HR, 0.96; 95% CI, 0.63-1.45) hospitals were not statistically different, although the occurrence of VTE's was so rare, that it was difficult to get a statistically significant difference. This study highlighted how rare inpatient VTE's are, and that many of them occur after a hospitalization.
Risks and benefits of resuming anticoagulation after traumatic brain injury
This retrospective analysis by Albrecht et al. evaluated 10,782 Medicare beneficiaries of at least 65 years old on anticoagulation who were hospitalized for traumatic brain injury(TBI) [2]. As inclusion criteria, these patients had been prescribed warfarin in the month before TBI, and did not have a hemorrhagic or thrombotic event during their hospitalization. They were subsequently followed to evaluate the risks and benefits of continuing anticoagulation. There were 400 thrombotic events in those people who used warfarin, and 562 thrombotic events in those who did not, with an adjusted RR of 0.77 (95% CI 0.67-0.88). Furthermore, in the warfarin group 422 had hemorrhagic events compared to 309 not on warfarin, with an adjusted RR of 1.51 (95% CI 1.29-1.78). The absolute rate difference of thrombotic events was 4.24% (42.4/1000 people, 95% CI 4.22-4.25) for thrombotic events, and 3.41% (34.1/1000 people, 95% CI 3.39-3.42) for hemorrhagic events. The number needed to treat with warfarin to prevent thrombosis was 24, while the number needed to treat to cause one hemorrhagic event was 29. To draw a conclusion from this study, it appears that the benefit of resuming anticoagulation outweighs the overall risk.
Bedaquiline in the treatment of multidrug resistant tuberculosis
This week, authors in the NEJM introduce us to Bedaquiline, a novel potential therapy for multi-drug resistant tuberculosis(TB), which is a diarylquinoline that inhibits mycobacterial ATP synthase [3]. It was compared to placebo, in addition to a five-drug, second-line anti-tuberculosis regimen in a randomized, double-blind, placebo-controlled study of 160 patients with newly diagnosed, sputum smear-positive, pulmonary, multi-drug resistant tuberculosis. Patients received a 24 week treatment along with second-line agents, followed by a 96 week continuation of the second-line agents alone. The endpoint looked at conversion of sputum samples to no growth. 60 patients (38%) discontinued the trial prematurely (29 in the treatment group, and 31 in the placebo group). In the modified intention-to-treat population, the median time to sputum-culture conversion was 83 days in the bedaquiline group, compared to 125 days in the placebo group (HR 2.44, 95% CI 1.57-3.80, P<0.001). 10 of 79 patients in the bedaquiline group and 2 of 81 patients in the placebo group died, although an independent investigator ruled that the deaths were likely not from bedaquiline. Two serious adverse events possibly related to bedaquiline were reported; the first being acute pancreatitis and the latter spontaneous abortion. Bedaquiline would be a useful addition in treating multi-drug resistant tuberculosis, but more studies need to be done to evaluate its' side effects. NEJM provides a second article discussing the risks and benefits of bedaquiline and its FDA approval [4].
Benefits of sustained care intervention in maintaining smoking cessation in recently hospitalized patients
This randomized clinical trial in JAMA evaluated 397 adults 18 and older who smoked one or more cigarette per day during the month before admission, received smoking cessation counseling in the hospital, and wanted to try to quit after discharge [5]. They were randomized to receive sustained versus standard care.  Sustained care consisted of up to three months of tobacco cessation medication, as well as five telephone calls throughout the time period to further encourage the person to quit. It also served to assess whether people required additional support from a live counselor or not, if they had low confidence that they could continue, to evaluate if they had resumed smoking, or if they had problems with their medication. Standard care offered post-discharge medication recommendation and advice to call a telephone quit line, as well as a note in the patients' charts advising hospital physicians to prescribe medication on discharge. At six months, a biochemical test was done to evaluate seven-day tobacco abstinence. The study group exhibited 26% abstinence compared to 15% in the control group (RR 1.71, 95% CI, 1.14-2.56, P=0.009), with an absolute risk reduction of 11% and number needed to treat of about nine patients. It would appear that a more active post-hospitalization intervention can greatly help with tobacco cessation, compared to the current standard of care.
Also in the journals this week…
Regular Transfusions role in preventing cerebral infarcts in children with sickle cell anemia
This randomized, single-blind clinical trial in NEJM evaluates the effect of regular transfusions on children with sickle cell anemia between 5 and 15 years of age who had previously had one or more silent cerebral infarcts [6]. Receiving regular transfusions appears to greatly decrease the recurrence of an infarct.
Rates of cancer screening in the US population with different life expectancies
This study in JAMA looked at the rates of screening for prostate, breast, cervical, and colorectal cancer in 27,404 people 65 and older from the National Health Interview Survey [7]. Findings of the study indicate that a large number of people with a limited life expectancy receive cancer screening that is unlikely to benefit them, and in fact not only increases medical costs, but can also cause harm to the patient.
Combination of docetaxel and ramucirumab in second-line treatment of stage IV non-small-cell lung cancer
A multicenter, double-blinded, randomized phase 3 trialcompared docetaxel and ramucirumab, a monoclonal antibodythat targets extracellular VEGFR-2, to docetaxel with placebo in 1253 patients with squamous or non-squamous non-small-cell lung cancer (NSCLC) who had progressed during or after a first-line platinum based chemotherapy regimen [8]. Those patients with stage IV NSCLC treatment group (ramucirumab plus docetaxel) had a longer median over survival and longer median progression-free survival than the control (placebo plus docetaxel).
Dr. Michael Toprover is a 2nd year resident at NYU Langone Medical Center.
Peer Reviewed by Cilian J. White, M.D., Internal Medicine Resident, NYU Langone Medical Center
Image courtesy of Wikimedia Commons
References
1. Flanders SA, Greene MT, Grant P, et al. Hospital Performance for Pharmacologic Venous Thromboembolism Prophylaxis and Rate of Venous Thromboembolism: A Cohort Study. JAMA Intern Med. 2014. Published online August 18, 2014.doi:10.1001/jamainternmed.2014.3384. http://archinte.jamanetwork.com/article.aspx?articleid=1897547
2. Albrecht JS, Liu X, Baumgarten M, et al. Benefits and Risks of Anticoagulation Resumption Following Traumatic Brain Injury. JAMA Intern Med. 2014;174(8):1244-1251. DOI:10.1001/jamainternmed.2014.2534. http://archinte.jamanetwork.com/article.aspx?articleid=1878303&atab=8
3. Diacon AH, Pym A, Grobusch MP, et al. Multidrug-Resistant Tuberculosis and Culture Conversion with Bedaquiline. N Engl J Med. 2014;371:723-732. DOI: 10.1056/NEJMoa1313865. http://www.nejm.org/doi/full/10.1056/NEJMoa1313865?query=featured_home
4. Cox E, Laessig K. FDA Approval of Bedaquiline — The Benefit–Risk Balance for Drug-Resistant Tuberculosis. N Engl J Med. 2014;371:689-691. DOI: 10.1056/NEJMp1314385. http://www.nejm.org/doi/full/10.1056/NEJMp1314385
5. Rigotti NA, Regan S, Levy DE, et al. Sustained Care Intervention and Post discharge Smoking Cessation Among Hospitalized Adults: A Randomized Clinical Trial. JAMA.2014;312(7):719-728. DOI:10.1001/jama.2014.9237. http://jama.jamanetwork.com/article.aspx?articleid=1896984
6. DeBaun MR, Gordon M, McKinstry RC, et al. Controlled Trial of Transfusions for Silent Cerebral Infarcts in Sickle Cell Anemia. N Engl J Med. 2014;371:699-710. DOI: 10.1056/NEJMoa1401731. http://www.nejm.org/doi/full/10.1056/NEJMoa1401731
7. Royce TJ, Hendrix LH, Stokes WA, et al. Cancer Screening Rates in Individuals with Different Life Expectancies. JAMA Int Med. Published online August 18th, 2014.DOI:10.1001/jamainternmed.2014.3895. http://archinte.jamanetwork.com/article.aspx?articleid=1897549
8. Garon EB, Ciuleanu TE, Arrieta O, et al. Ramucirumab plus docetaxel versus placebo plus docetaxel for second-line treatment of stage IV non-small-cell lung cancer after disease progression on platinum-based therapy (REVEL): a multicentre, double-blind, randomised phase 3 trial. Lancet. 2014;384(9944):665-673. DOI:10.1016/S0140-6736(14)60845-X. http://www.thelancet.com/journals/lancet/article/PIIS0140-6736(14)60845-X/fulltext