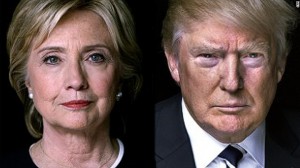 By Andrew ElDabh, MD
Peer Reviewed
This week finally concluded one of the more bizarre election seasons in American political history, as business magnate Donald Trump defeated heavy favorite Hillary Clinton in the 45th presidential election. The merging of reality television and the most powerful position in the
world wasn't the only big news, as medical journals also had a "huge, tremendous" week that may have received a little less attention.
While many of us were awake and closely following the election coverage, some patients were intubated under deep sedation and will awaken to some surprising news. This brings us to the first article in this week's Primecuts, which will discuss whether we should share the news of a Trump presidency to those folks at night or in the morning. 
Overnight Extubation and Outcomes in the ICU 
Because of the morbidity associated with mechanical ventilation, specifically pneumonia, weakness, and delirium, extubating ICU patients as soon as tolerated is beneficial. Usually this is done during the day when there is more staff and support present. In this week's JAMA Internal Medicine, Gershengorn et al published a retrospective, cohort study that examined the relationship between overnight extubation and clinical outcomes.1
The study included adults (>18 years old) undergoing mechanical ventilation and were admitted to the ICU, but excluded patients with tracheostomies, had DNR orders, or died while intubated. The cohort consisted of 97,844 patients in 165 ICUs, 20.1% of whom underwent overnight extubation (defined as occurring between 7PM and 6:59 AM). They further divided the cohorts into 4518 matched pairs with mechanical ventilation duration of less than 12 hours and 5761 pairs with more than 12 hours. For the group that was ventilated for less than 12 hours, reintubation rates were similar for both day and nighttime extubations (5.6% vs 5.9%); however, mortality was higher in patients that underwent overnight extubation, both in the ICU (5.6% vs 4.6%, p=0.03) and in the hospital (8.3% vs 7.0%, p=0.01). A more dramatic difference was observed in the group that had more than 12 hours of mechanical ventilation. Reintubation was higher in the overnight extubation group (14.6% vs 12.4%, p <0.001), as was mortality in the ICU (11.2% vs 6.1%, p <0.001), and in the hospital (16.0% vs 11.1%, p <0.001).
This study was limited both by its retrospective design, which showed correlation but not causation, and also its lack of data on why the patient was extubated and why the time of extubation was chosen. While this makes it more difficult to risk stratify a specific patient, the results of the study should still be taken into consideration by clinicians when deciding whether to extubate an ICU patient during the day or at night.
Cranberry Capsules on Bacteriuria and Pyruia in Older Women 
Older women living in nursing homes frequently are affected by urinary tract infections. Because of a variety of risk factors such as incontinence and altered mentation, there has been consideration to treat bacteriuria in this population. Cranberry products are often thought to be a potential method for UTI prevention because of the active ingredient proanthocyanidin, which can inhibit the adherence of E. coli to uroepithelial cells. However, the data on this topic is far from conclusive.
In this week's edition of JAMA, Juthani-Mehta et al continued to add to the research on cranberry prodcuts and urinary tract infections. They published a randomized, double-blind, placebo controlled efficacy trial to test the effect of oral cranberry capsules (total 72mg proanthocyanidins) on the presence of of bacteriuria and pyuria in 185 women over 65 in nursing homes.2 They excluded women who were not expected to be in the nursing home for at least one month and those that were on chronic antibiotics, undergoing dialysis, on warfarin, or had an indwelling catheter. For one year, each participant gave a clean catch urine sample looking for presence of bacteriuria and pyuria, which counted as a positive primary outcome. They found that there was no significant difference in bacteriuria and pyuria in the group that took the cranberry capsules versus the placebo group (29.1% vs 29.0%, OR 1.01, 95% CI 0.61-1.66).
They also looked at several secondary outcomes: symptomatic UTIs, hospitalizations, antibiotic administration for suspected UTI, and presence of multidrug resistant organisms. However, for each of these outcomes, there was no statistically significant difference between the two groups of the study.
The authors of this study concluded that cranberry capsules in this population are not effective in reducing the rates of bacteriuria and pyuria. The literature that has been published on the topic has been inconsistent. Therefore, it is difficult to say with any confidence that cranberry juice or capsules can significantly help older women who are especially susceptible to UTIs.
Azithromycin for Acute Asthma Exacerbations
When a patient presents with an acute asthma exacerbation, current recommendations are against giving antibiotics to treat them. However, there is often thought given to doing so, as asthmatics are more susceptible to bacterial infections. Johnston et al published a double-blind, placebo controlled clinical trial in this week's JAMA Internal Medicine to determine whether the use of azithromycin (500 mg daily for three days), in addition to the standard of care, had any clinical benefit in adults with acute asthma exacerbations.3
The study included adult patients with a smoking history and documented history of asthma who presented with an acute asthma exacerbation requiring steroids. They excluded patients who received antibiotics within a month of enrollment, required ICU-level care, or had other substantial lung disease or decompensated CHF. The primary outcome measured was a symptom questionnaire, which assessed symptoms of wheezing, shortness of breath, and coughing, given at treatment initiation and 10 days later. These cards had scores from 0 (no symptoms) to 6 (severe symptoms). At presentation, the treatment group had a score of 4.14, and the placebo group had a score of 4.18. At the conclusion of treatment, patients in the treatment group reported a score of 2.09 and the placebo group a score of 2.2. This difference was found to not be statistically significant (difference of -0.166, 95% CI -0.670 to 0.337). When examining secondary outcomes, such as pulmonary function tests, they also found that there was no significant difference between the two treatment groups.
The authors noted that they had a large number of patients that were excluded from the study because they had already received antibiotics, despite current recommendations against it. This study reinforced this idea. In an age where antibiotic resistance continues to increase, it is prudent for clinicians to be discerning when making the decision to give antibiotics for asthma exacerbations unless there is convincing reason why a patient might benefit from them (such as patients who present with fever or productive sputum).
Semaglutide and Cardiovascular Outcomes in Type 2 Diabetes 
Semaglutide is a new GLP-1 analogue for the treatment of Type 2 Diabetes. It is administered subcutaneously once per week. As with any DM2 therapy, the goal is to reduce the risk of cardiovascular disease, which is the leading cause of morbidity and mortality in diabetics. In this weeks's edition of the New England Journal of Medicine, Marso et al. published a randomized, double-blind, placebo-controlled clinical trial that assessed the noninferiority of semaglutide in terms of cardiovascular safety in type 2 diabetics.4
The trial included patients over age 50 with HgbA1c >7%, established cardiovascular disease, chronic heart failure, or chronic kidney disease stage 3 or higher. They also included patients over age 60 with at least one cardiovascular risk factor. Patients were excluded if they had been treated with a DDP-4 inhibitor within 30 days, a GLP-1 agonist or insulin other than basal or premixed within 90 days, had an acute coronary or cerebrovascular event within 90 days, or were on dialysis. 3297 patients were randomized to receive semaglutide (0.5 mg or 1.0 mg) or placebo for 104 weeks. The primary outcome examined was cardiovascular death, nonfatal myocardial infarction, or nonfatal stroke. The composite hazard ratio of these three outcomes was 0.74 (95%CI 0.58-0.95, p<0.001). More specifically, the rate of nonfatal MI was lower in the semaglutide group (HR 0.74, 95% CI 0.51-1.08, p=0.12), as was the rate of nonfatal stroke (HR 0.61, 95% CI 0.38-0.99, p=0.04).
This study was a noninferiority study for preapproval by the FDA, so it was limited in its purpose and scope. However, this study is a step in the positive direction for a novel antihyperglycemic drug to come to market, and is something that should be on the radar of clinicians going forward.
MINI-CUTS:
Clostridium difficile infection is a significant cause of in-hospital morbidity, and one promising therapy is fecal microbiota transplantation (FMT).  This week in the Annals of Internal Medicine, Kelly et al published a randomized, controlled, double-blind trial that studied whether FMT with donor stool or the patient's own stool was more efficacious in resolving the patient's diarrhea. A higher proportion of patients who received donor stool had resolution of their diarrhea than in the group who received autologous transplant.5
Video laryngoscopes (VL) have a camera at the distal end of the blade to improve visualization during intubation; however, because of conflicting data and the need to train with multiple intubation devices, VL is not used frequently. Janez et al published a trial in this week's Critical Care Medicine that showed that in ICU patients, there was no significant difference in intubation on first attempt, time to intubation, and in-hospital mortality when VL was used compared to direct laryngoscopy.6
Because of growing antibiotic resistance, the first-line therapy for treatment of H. pylori was re-evaluated by Liou et al in this week's Lancet.7 Patients who tested positive for H. pylori were randomized to either receive concomitant therapy for 10 days, bismuth quadruple therapy for 10 days, or triple therapy for 14 days to determine which was most efficacious in the elimination of H. pylori. They found that bismuth quadruple therapy was preferable as the first-line treatment, as it had led to a statistically significant increase in eradication.
Dr. Andrew ElDabh is a 1st year resident at NYU Langone Medical Center. 
Peer reviewed by Dr. Amar Parikh, Contributing Editor, Clinical Correlations and 3rd-year resident at NYU Langone Medical Center. 
Image courtesy of cnn.com
References: