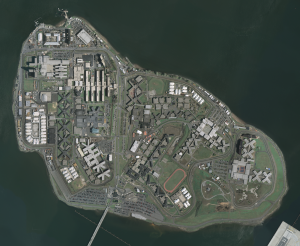 By Jillian Diuguid, MD
Peer Reviewed
On Friday, March 31, New York City Mayor Bill de Blasio announced his support for a plan to shutter Rikers Island, the controversial East River island jail known for its history of violence by both inmates and corrections officers.  Per the Mayor, the closure plan will be complicated and difficult, taking 10 years, with significant reductions necessary in the number of jailed city inmates in order to make it possible.  The Mayor hopes this will be the end of an era of mass incarceration in NYC.  As clinicians caring for these inmates at Bellevue Hospital, we hope any reforms support inmate safety and well-being.
As the world is buzzing with politics, March Madness upsets, and the retirement of the Crayola color Dandelion, we present recent primecuts articles from the medical community.
Rivaroxaban or Aspirin for Extended Treatment of Venous Thromboembolism
For many people with venous thromboembolism (VTE), it is unclear if it is beneficial to extend anticoagulation treatment beyond the standard treatment course.  A randomized controlled trial (RCT) published in the New England Journal of Medicine examines patients in equipoise regarding whether or not to continue anticoagulation, meaning it would be equally reasonable to continue them on anticoagulation or not.  The study randomized 3395 patients who had completed 6-12 months of anticoagulation therapy for VTE to receive daily treatment-dose rivaroxaban (20 mg), prophylaxis-dose rivaroxaban (10 mg), or aspirin (100 mg), with intended extended treatment duration of 12 months.  The primary outcome was recurrent symptomatic VTE and key safety outcomes of major bleeding and clinically relevant non-major bleeding.
The study showed significantly less recurrent VTEs for rivaroxaban 20 mg (17/1107, 1.5%) and 10 mg (13/1127, 1.2%) compared with aspirin (50/1131, 4.4%), p-values <0.001. In addition, the rivaroxaban groups did not have significantly more major bleeding or clinically relevant non-major bleeding than the aspirin group (rates of major bleeding were 0.5% for rivaroxaban 20 mg, 0.4% for rivaroxaban 10 mg, 0.3% for aspirin, and rates of relevant non-major bleeding 2.7%, 2.0%, 1,8% respectively).  The NNT to prevent one VTE event on rivaroxaban versus aspirin was 30-33.
This study was a well-done RCT using intention-to-treat analysis, with compelling evidence for continuing rivaroxaban treatment over aspirin in VTE, and which supports current ACCP guidelines regarding extended VTE therapy.  It does not address how to further stratify patients as to who should get extended treatment. Of note, the study was not powered to establish non-inferiority between 10 mg and 20 mg of rivaroxaban, so conclusions regarding which dose is more appropriate cannot be made.
African Ancestry–Specific Alleles and Kidney Disease Risk in Hispanics/Latinos
The Journal of the American Society of Nephrology published a genome-wide association study
of  genes associated with chronic kidney disease risk in Hispanic/Latino populations.  Hispanics are genetically heterogenous, with African, indigenous American, and European roots.  The two genes of interest in the study were African-ancestry associated alleles of the gene APOL1 and the sickle cell trait allele, HBB rs334,.  Both genes confer increased CKD risk; for more information on APOL1, read this piece written in Clinical Correlations.
This study compared the presence of these alleles with albuminuria and eGFR < 60 in 12,226 Hispanics. APOL1 alleles were directly measured and HBB rs334 was imputed, meaning statistically inferred.  Correlations were done with the overall study population and stratifying it by "Caribbean" versus "Mainland" Hispanics.
The Caribbean group had greater prevalence of 2 copies of high-risk APOL1 alleles than the Mainland group (1.0% v 0.1%), and of HBB rs334 (2.0% v. 0.7%).
In the overall study population, those with 2 copies of high-risk APOL1 had significant 3.5 times higher odds of albuminuria (p < 0.001, CI 1.7-6.4) and nearly significant 2.8 times higher odds of decreased eGFR (p = 0.06, CI 1.0 – 7.9).  Similarly, those with HBB rs334 had 2.4 times higher odds of albuminuria (p <0.001, CI 1.8 to 3.3) and 2.6 times higher odds of decreased eGFR (p < 0.001, CI 1.8 – 3.8).
African ancestry-associated genetic risk factors for CKD thus were associated with presence of CKD in Hispanics, with higher presence of these risk factors in Caribbean Hispanics. Consider these risk factors in evaluating Hispanic patients with CKD, particularly those with Caribbean ancestry.  This study highlights Hispanic diversity and African ancestry.
Association Between Radiation Therapy, Surgery, or Observation for Localized Prostate Cancer and Patient-Reported Outcomes After 3 Years
And
Association Between Choice of Radical Prostatectomy, External Beam Radiotherapy, Brachytherapy, or Active Surveillance and Patient-Reported Quality of Life Among Men With Localized Prostate Cancer
For men with localized prostate cancer, there are many treatment options; JAMA this week published 2 prospective population based cohort studies comparing quality of life after different prostate cancer treatments.
Barocas et al studied 2550 men with localized prostate cancer, comparing patient-reported outcomes for those undergoing radical prostatectomy, external beam radiotherapy, and active surveillance. Chen et al studied 1141 men with localized prostate cancer, and compared these same treatment modalities plus brachytherapy.
In both studies, the most frequent treatment modality was radical prostatectomy; (60% in Barocas, 41% in Chen).  External beam radiation therapy was pursued by 22%-23% of patients in both studies and brachytherapy by 10% in Chen.  Radical prostatectomy was associated with worsened sexual function and urinary incontinence than other treatments, but with better urinary irritative outcomes than active surveillance.    People receiving the two radiation therapies had worse bowel problems (in particular, urgency) than other treatments initially, but this improved over time.
Active surveillance was pursued by 17% in Barocas and 28% in Chen; however, both studies noted that there was progression towards other treatments for those who initially chose active surveillance.  Disease-specific survival was the same across all groups in Barocas, but was not reported in Chen.
With good survival in localized prostate cancer, quality of life matters. These studies show that current treatments have different short-term benefit and side effect profiles.  Active surveillance minimizes side effects but is not always symptom-free, and many progress to other treatment eventually.  Treatment including surveillance should be tailored to patient values, but the decision of how and when to treat, like the decision of how and when to screen, remains uncertain.
Association between clinically recorded alcohol consumption and initial presentation of 12 cardiovascular diseases: population based cohort study using linked health records
This BMJ cohort study used linked health records to associate recorded alcohol consumption with first presentation of 12 cardiovascular diseases.  Nearly 2 million British adults with no history of cardiovascular disease were studied; median follow-up time was 6 years.  Study participants were divided into 5 alcohol consumption categories: non-drinkers, former drinkers, occasional drinkers, moderate drinkers, and heavy drinkers.  Moderate drinkers comprised 60% of study participants and hazard ratios were calculated with moderate drinkers as baseline.  During the study period, 114,859 people developed cardiovascular disease.
All-cause mortality, fatal cardiovascular disease, and fatal-and-non-fatal combined cardiovascular disease were significantly worse for all groups when compared with moderate drinking. Results were heterogeneous for alcohol consumption and the 12 stratified cardiovascular outcomes.
Overall, there appeared to be a protective effect for moderate alcohol consumption for many cardiovascular diseases, and worse outcomes for heavy drinkers in all but coronary disease.  Strengths of this study are its large size and separation of non-drinkers from former drinkers.  Weaknesses include bias in self-reported alcohol consumption and confounders.  For example, non-drinkers were more likely to be in the bottom socio-economic quintile than moderate drinkers, and this impact is difficult to measure.  This study helps tailor counseling particularly in regard to heavy drinking, but still does not answer if clinicians should recommend alcohol consumption to their patients.
Minicuts:
JAMA Internal Medicine published an article on correlations between Joint Commission visits and 30-day mortality for Medicare patients in nearly 2000 hospitals across the US. The authors found an ever-so-slight but statistically significant difference in mortality, with lower 30-day mortality for admissions occurring during Joint Commission visit weeks than those in the surrounding weeks.
In JGIM, a national study of veterans examined the association between the socioeconomic status of neighborhoods that veterans lived in and the veterans' mortality; after controlling for individual socioeconomic status, demographics, and health status of the veterans, those living in lower SES neighborhoods had higher rates of mortality than those living in higher SES neighborhoods.
Finally, remember your ABCS – an updated ASCVD risk assessment tool is coming, whose goal is to better tailor CV risk reduction to individual patients.  The ABCs are Aspirin therapy, BP control, Cholesterol management, and Smoking Cessation.
Dr. Jillian Diuguid is a 1st year resident at NYU Langone Medical Center
Peer reviewed by Neil Shapiro, Editor-In-Chief, Clinical Correlations
Image courtesy of Wikimedia Commons
References:
Goodman, JD. Mayor Backs Plan to Close Rikers and Open Jails Elsewhere.  New York Times, March 31, 2017. https://www.nytimes.com/2017/03/31/nyregion/mayor-de-blasio-is-said-to-back-plan-to-close-jails-on-rikers-island.html?_r=0
Weitz JI, Lensing AW, Prins MH, et al. Rivaroxaban or Aspirin for Extended Treatment of Venous Thromboembolism. N Engl J Med. 2017; http://www.nejm.org/doi/full/10.1056/NEJMoa1700518
Kearon C, Akl EA, Ornelas J, et al. Antithrombotic Therapy for VTE Disease: CHEST Guideline and Expert Panel Report. Chest. 2016;149(2):315-52. http://www.sciencedirect.com/science/article/pii/S0012369215003359
Kramer HJ, Stilp AM, Laurie CC, et al. African Ancestry-Specific Alleles and Kidney Disease Risk in Hispanics/Latinos. J Am Soc Nephrol. 2017;28(3):915-922. http://jasn.asnjournals.org/content/early/2016/09/19/ASN.2016030357.abstract
Saadiq, A. Decoding the APO1L Kidney, Clinical Correlations. Sept 25, 2013. https://www.clinicalcorrelations.org/?p=6470 
Barocas DA, Alvarez J, Resnick MJ, et al. Association Between Radiation Therapy, Surgery, or Observation for Localized Prostate Cancer and Patient-Reported Outcomes After 3 Years. JAMA. 2017;317(11):1126-1140. http://jamanetwork.com/journals/jama/article-abstract/2612618
Chen RC, Basak R, Meyer AM, et al. Association Between Choice of Radical Prostatectomy, External Beam Radiotherapy, Brachytherapy, or Active Surveillance and Patient-Reported Quality of Life Among Men With Localized Prostate Cancer. JAMA. 2017;317(11):1141-1150. http://jamanetwork.com/journals/jama/article-abstract/2612617
Bell S, Daskalopoulou M, Rapsomaniki E, et al. Association between clinically recorded alcohol consumption and initial presentation of 12 cardiovascular diseases: population based cohort study using linked health records. BMJ. 2017;356:j909. http://www.bmj.com/content/356/bmj.j909
Barnett ML, Olenski AR, Jena AB. Patient Mortality During Unannounced Accreditation Surveys at US Hospitals. JAMA Intern Med. 2017; http://jamanetwork.com/journals/jamainternalmedicine/article-abstract/2610103
Nelson K, Schwartz G, Hernandez S, Simonetti J, Curtis I, Fihn SD. The Association Between Neighborhood Environment and Mortality: Results from a National Study of Veterans. J Gen Intern Med. 2017;32(4):416-422. https://link.springer.com/article/10.1007%2Fs11606-016-3905-x
Lloyd-Jones DM, Huffman MD, Karmali KN, Sanghavi DM, Wright JS, Pelser C, Gulati M, Masoudi FA, Goff DC.  Estimating Longitudinal Risks and Benefits From Cardiovascular Preventive Therapies Among Medicare Patients: The Million Hearts Longitudinal ASCVD Risk Assessment Tool: A Special Report From the American Heart Association and American College of Cardiology, Circulation. 2017;135:e793-e813, originally published November 4, 2016. http://circ.ahajournals.org/content/135/13/e793