By Megha Shah, MD
Faculty Peer Reviewed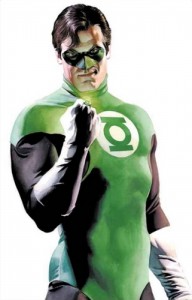 Captain America has a shield, Thor has a hammer, the Green Lantern has a power ring, and we…well, we have our stethoscopes. While Dr. Superhero may not be the next big blockbuster to hit the movie theaters this summer, we as healthcare professionals certainly do our share in battling many of the villains- cardiac disease, dementia, cancer – that threaten us everyday. And while the X-Men might turn to Professor X for guidance and wisdom, you can always turn to Primecuts. So grab some popcorn and read on!
 The New York Times this week reports on clinical trials, published in the New England Journal of Medicine, for two drugs that may be effective against advanced melanoma. In one trial, 675 patients with untreated, metastatic melanoma with a specific mutation in the BRAF gene, were randomized to receive either vermurafenib, a BRAF kinase inhibitor, or dacarbazine, one of the mainstays of current melanoma management. At six months, overall survival was 84% with vermurafenib versus 64% with dacarbazine. Vemurafenib was also associated with a relative reduction of 63% in the risk of death and of 74% in the risk of either death or disease progression when compared with dacarbazine (P<0.001 for both comparisons). In an interim analysis by an independent data and safety monitoring board, crossover from dacarbazine to vemurafenib was recommended. In the other trial, 502 patients were randomized to receive a combination of dacarbazine with ipilimumab, a monoclonal antibody, or placebo. After three years, 20.8% of those who received ipilimumab were alive compared to 12.2% who received placebo (P<0.001). Overall survival was 11.2 months versus 9.1 months respectively (P<0.001). While both drugs have significant side effect profiles, these initial trials are promising and provide new hope to thousands of patients diagnosed with melanoma every year. [1-3]
 The British Medical Journal published more findings from the Platelet Inhibition and Patient Outcomes (PLATO) trial which has been reporting evidence for the use of ticagrelor, a reversible platelet aggregation inhibitor, over clopidogrel in patients with acute coronary syndromes. In an initial study published in the New England Journal of Medicine in September 2009, ticagrelor was reported to have lower mortality rates than clopidogrel (9.8% vs. 11.7%, P<0.001). A second study, published in the Lancet in January 2010, showed that in patients with ACS undergoing invasive management, the use of ticagrelor led to fewer events (cardiovascular death, myocardial infarction, or stroke) than clopidogrel (P=0.0025). In the latest study, 5216 patients initially intended for non-invasive management were randomized to either ticagrelor or clopidogrel. The incidence of the primary end point (cardiovascular death, myocardial infarction, or stroke) was lower with ticagrelor than with clopidogrel (12% vs 14.3%, P= 0.04), leading investigators to conclude that ticagrelor was beneficial in all patients with ACS regardless of the management strategy. [4-6]
 In a randomized, double-blind, placebo-controlled study, researchers compared the use of clazosentan, an endothelin receptor antagonist, with placebo for reduction in vasospasm associated and all-cause morbidity in patients with aneurysmal subarchanoid hemorrhage (aSAH) after surgical clipping. Clazosentan had initially been shown to be beneficial in the reduction of vasospasm in patients with aSAH as part of the Clazosentan to Overcome Neurological Ischemia and Infarct Occurring after Subarachnoid Hemorrhage, or CONSCIOUS-1, trial. In the more recent study, known as CONSCIOUS-2, approximately 21% of patients who received clazosentan met the primary composite endpoint (all-cause mortality, vasospasm-related new cerebral infarcts, delayed ischemic neurological  deficit due to vasospasm, and rescue therapy for vasospasm) versus 25% in the placebo treated group (relative risk reduction 17%, P=0.1). While the findings, initially released in September 2010 and published now in the Lancet, disappointingly failed to show benefit with clazosentan with surgical clipping, researchers are now looking at clazosentan in patients with aSAH who have undergone coiling as part of the CONSCIOUS-3 trial. [7,8]
 The Food and Drug Administration (FDA) released a Drug Safety Communication warning that varenicline (Chantix) may be associated with an increased risk of certain cardiovascular events in patients with preexisting cardiac disease. The warning was prompted by a study that evaluated Chantix for smoking cessation in 700 patients aged 35-75 with stable, documented cardiovascular disease (other than or in addition to hypertension). In the trial, Chantix was effective in getting patients to quit smoking and also abstain from smoking for as long as a year but, while infrequent, also led to more adverse cardiovascular events including angina pectoris, nonfatal myocardial infarction, need for coronary revascularization, and new diagnosis of peripheral vascular disease or admission for a procedure for the treatment of peripheral vascular disease. The FDA has directed Pfizer, manufacturer of Chantix, to conduct a large meta-analysis of previous randomized, placebo controlled trials and for now has added the information to the Warnings and Precautions section and the patient Medication Guide. Chantix already carries a "black box" warning about the potential risk of psychiatric side effects including abnormal behavior, depression, and suicidality. While it has been shown to be efficacious in smoking cessation, these serious side effects must be considered prior to prescribing the medication. [9]
 From the lab: researchers in Europe identified enzymes that may play a big role in the development of idiopathic pulmonary fibrosis (IPF). By examining the fibrotic lungs from both patients with IPF and mice with bleomycin induced fibrosis, they were able to detect the increased expression of dimethylarginine dimethylaminohydrolases (DDAHs)- enzymes that play a role in collagen production and deposition. In mice models, the researchers were able to show that inhibition of the DDAHs reduced fibrosis and in some  cases normalized lung function. The findings, published this week in Science Translational Medicine, are certainly promising for patients with IPF, a disease process known to be refractory to most of the current pharmacological therapies and associated with high rates of morbidity and mortality. [10]
 That's it for this week. Hoping you all got to spend some time this weekend with the greatest superhero of them all: Dad!
 Dr. Shah is a 2nd year resident at NYU Langone Medical Center
Peer reviewed by Neil Shapiro, MD, Editor-In-Chief, Clinical Correlations
References:
1. Pollack, Andrew. Drugs Show Promise Slowing Advanced Melanoma. New York Times. Published online June 5, 2011 http://www.nytimes.com/2011/06/06/health/research/06melanoma.html
 2. Chapman PB, Hauschild A. et al. Improved Survival with Vemurafenib in Melanoma with BRAF V600E Mutation. New England Journal of Medicine. Early online publication. June 5, 2011
 3. Robert C, Thomas L. et al. Ipilimumab plus Dacarbazine for Previously Untreated Metastatic Melanoma. Early online publication. June 5, 2011
 4. James SK, Roe MT. et al. Ticagrelor versus clopidogrel in patients with acute coronary syndromes intended for non-invasive management: substudy from prospective randomised PLATelet inhibition and patient Outcomes (PLATO) trial. British Medical Journal. June 2011; 342: 3547 http://www.bmj.com/content/342/bmj.d3527.full
5. Wallentin L, Becker RC, Budaj A et al. Ticagrelor versus Clopidogrel in Patients with Acute Coronary Syndromes. The New England Journal of Medicine. Sept 2009; 361 (11): 1045-1057
6. Cannon CP, Harrington RA, James S et al. Comparison of Ticagrelor with Clopidogrel in Patients with a Planned Invasive Strategy for Acute Coronary Syndromes (PLATO): A Randomized Double-Blind Study. Lancet. January 2010; 375 (9711): 283-293 
7. MacDonald RL, Kassell NF et al. Clazosentan to Overcome Neurological Ischemia and Infarction Occurring After Subarachnoid Hemorrhage (CONSCIOUS-1). Stroke. April 2008; 39:3015  http://stroke.ahajournals.org/cgi/content/full/strokeaha;39/11/3015
8. MacDonald RL, Hagashida RT et al. Clazosentan, an endothelin receptor antagonist, in patients with aneurysmal subarachnoid haemorrhage undergoing surgical clipping: a randomised, double-blind, placebo-controlled phase 3 trial (CONSCIOUS-2). The Lancet Neurology. July 2011; 10(7): 618-625
 9. The Food and Drug Administration. Chantix (varenicline): Label Change – Risk of Certain Cardiovascular Adverse Events. Posted online June 16, 2011. http://www.fda.gov/Safety/MedWatch/SafetyInformation/SafetyAlertsforHumanMedicalProducts/ucm259469.htm
 10. Pullamsetti SS, Savai R. et al. The Role of Dimethylarginine Dimethylaminohydrolase in Idiopathic Pulmonary Fibrosis. Science Translational Medicine. June 2011; 3(87): 53  http://stm.sciencemag.org/content/3/87/87ra53.abstract