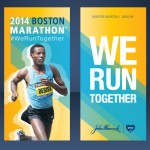 By Harry Saag, MD
Peer Reviewed
Roughly one year ago the city of Boston was in upheaval after two young men set off bombs in close proximity to the city's landmark marathon, injuring hundreds of people. One year later the city was, once again, hosting its annual run with as much pride and fervor as ever. Despite the atrocities of last year's events, it did not deter the city of Boston from forging on stronger than ever.
Similar analogies can be made regarding progress in our ability to treat hepatitis C (HCV). Once a deadly disease, then turned occasionally treatable, HCV is now on the run with the advent of nucleotide polymerase inhibitors such as sofosbuvir and nonstructural protein 5A (NS5A) inhibitors such as ledipasvir. Several trials looking at cure rates in treatment naïve patients have already been published previously in the literature, but now evidence is building that patients who previously failed treatment with older generations medications, specifically interferon and ribavirin, can also be cured using these new agents.
A study published in the New England Journal of Medicine aims to answer this question in a phase 3, randomized, open-label study [1]. In this study the investigators looked at patients infected with HCV genotype 1 who had failed to achieve sustained virologic response after treatment with interferon and ribavirin and randomized them to either 12 or 24 weeks of ledipasvir-sofosbuvir or ledipasvir-sofosbuvir plus ribavirin. Each group had 440 patients. Interestingly, of the 440 patients roughly 20% had evidence of cirrhosis prior to treatment. Despite this difficult-to-treat patient population that had failed previous regimens for HCV, the results of this study are staggering.
The rates of sustained virologic response (SVR) 12 weeks following the conclusion of treatment for all groups ranged from 94%-99%. The least successful group was the group that was randomized to receive 12 weeks of ledipasvir-sofosbuvir, at 94%. Adding ribavirin to the 12 week regimen increased SVR at 12 weeks to 96%.
In the groups that received 24 weeks of ledipasvir-sofosbuvir or ledipasvir-sofosbuvir plus ribavirin, their cure rates were the same at 99% twelve weeks after completing treatment. What's more impressive is that of the 440 patients enrolled in the trial, not one patient discontinued the medication due to adverse events, proving that these new medications are not only efficacious, but also well tolerated.
The success of these medications in treating previously untreatable HCV patients is revolutionary and a tribute to the power of human ingenuity and scientific curiosity.
Across the pond in Australia, researchers have been investigating the use of bariatric surgery in overweight people with diabetes [2]. It is well established that there is medical benefit in treating obese patients with type 2 diabetes with bariatric surgery, but few studies have previously looked at the benefit of this intervention in overweight patients with this disease.
Thus, an Australian group conducted an open-label, parallel-group, randomized controlled trial from 2009 to 2013 published this week in the Lancet. In this study, 61 patients aged 18-65 with a body mass index (BMI) between 25-30 and type 2 diabetes were randomized to receive multidisciplinary diabetes care plus laparoscopic adjustable gastric band surgery or multidisciplinary diabetes care alone. The study's primary outcome was looking at fasting glucose concentrations 2 years after randomization with success defined as glucose less than 70 mmol/L.
25 patients were randomized to the multidisciplinary care plus gastric band group and 26 were assigned to the multidisciplinary care only group. Of these initial participants, 23 of the 25 in the surgery group completed follow up 2 years later as was intended by the trial's initial design.
12 of the 23 (52%) participants in the surgery group achieved the primary end-point of diabetes remission as described above 2 years following randomization. Only 2 of the 26 (8%) in the multidisciplinary care group achieved the primary end-point over the same time horizon. 5 of the 23 participants (21%) in the surgical group had adverse events, with one patient needing revisional surgery and 4 others experiencing episodes of food intolerance due to band adjustment.
The results of this trial are interesting and ask the question as to how far to push the boundary, or indication, for bariatric surgery in type 2 diabetics. Mountains of literature exist supporting bariatric surgery in obese patients but this is the first study looking at overweight patients and the possible benefit from bariatric surgery. The study's sample size is small and a great deal of patients experienced some form of side effect from the procedure, but despite this, the rate of diabetic remission is impressive. Given the known long-term co-morbidities associated with diabetes and lack of currently effective treatments, this study highlights another potential use of bariatric surgery. More studies looking at larger sample sizes and longer followup will need to be done to better understand the risks and benefits of this surgical intervention in overweight patients but this study only adds to the potential impact bariatric surgery could have in combating this terrible disease.
JAMA this week published a study comparing efficacies of various devices used in transcatheter aortic valve replacement (TAVR), the novel procedure being used in lieu of open heart surgery for critical aortic stenosis [3]. This procedure is becoming more common given the aging population and increasing prevalence of critical aortic stenosis. While previous studies have looked at indications and success rates of TAVR compared to placebo, few studies have compared the various devices used in these procedures.
This study compared balloon-expandable devices versus self-expandable devices to determine if balloon-expandable devices were superior to self-expandable devices in TAVR. Between 2012 and 2013, 120 patients were assigned to receive a balloon-expandable valve and 120 were assigned to receive a self-expandable valve, commonly referred to as the Medtronic CoreValve. The primary end point was device success defined as successful deployment and intended performance, including no evidence of regurgitation following implantation, while secondary endpoints included cardiovascular mortality, bleeding complications, and safety at 30 days, including all-cause mortality.
The primary outcome of device success was achieved in 116/121 (95.9%) in the balloon-expandable valve group and 93/120 (77.5%) in the self-expandable valve group. This result was primarily driven by significantly lower frequency of moderate-severe aortic regurgitation in the balloon-expandable group. Secondary outcomes including cardiovascular mortality at 30 days were 4.1% in the balloon group and 4.3% in the self-expandable group. Bleeding complications were also not statistically different between the two groups. The combined safety endpoint, including all-cause mortality, major stroke, and other serious complications, at 30 days was 18.2% in the balloon group and 23.1% in the self-expandable group, but this result was not statistically significant.
It is encouraging to see physicians begin to compare the efficacy and safety of these new, novel devices. While the benefits of this procedure have been lauded, little data exist comparing the various devices that are available. This study should be applauded for attempting to identify which devices provide the most effective and safest outcomes for patients. The balloon device appears to convincingly have less device failure as compared to the self-expandable device with less regurgitation and fewer repeat procedures need. However, it was not shown to have any superiority over self-expandable devices in terms of cardiovascular mortality or safety at 30 days. More trials will be needed to better understand which, if any, devices provide a better safety profile at longer time intervals.
Other interesting reads this week:
An article appeared in Chest this week which looked at the pulmonary protective effects of angiotensin-converting enzyme (ACE) inhibitors to prevent rapid decline in pulmonary function for smokers with chronic obstructive pulmonary disease (COPD) [4]. The study showed that those patients on ACE inhibitors were protected from rapid decline as compared to those not on ACE inhibitors. This will only add another feather in the cap of ACE inhibitors which have been shown to have positive effects for several other chronic conditions including cardiovascular and renal disease.
Finally, an update in the world of technology shows promise in the use of eye lenses to monitor blood sugar in a non-invasive format [5]. Google is getting into the world of healthcare innovation and recently received patent protection for their new eye lenses which may ultimately be used to monitor blood glucose in diabetics. The technology has not been studied in a clinical trial but now that the company has patent protection over this new technology, clinical trials may be underway very soon. The potential of using a non-invasive way to measure a patient's blood glucose could have far-reaching implications in the surveillance and management of diabetics across all settings.
Dr. Harry Saag is a 2nd year resident at NYU Langone Medical Center
Peer reviewed by Matthew Vorsanger, MD, Associate Editor, Clinical Correlations
References:
1. Afdhal et al. Ledipasvir and sofosbuvir for previously treated HCV genotype 1 infection. N Engl J Med. 2014 Apr 17;370(16):1483-93. http://www.nejm.org/doi/full/10.1056/NEJMoa1316366
2. Wentworth et al. Multidisciplinary diabetes care with and without bariatric surgery in overweight people: a randomised controlled trial. Lancet Diabetes Endocrinol. 2014 Apr 7. pii: S2213-8587(14)70066-X. http://www.thelancet.com/journals/landia/article/PIIS2213-8587(14)70066-X/fulltext
3. Abdel-Wahab et al. Comparison of balloon-expandable vs self-expandable valves in patients undergoing transcatheter aortic valve replacement: the CHOICE randomized clinical trial. JAMA. 2014 Apr 16;311(15):1503-14. doi: 10.1001/jama.2014.3316. http://jama.jamanetwork.com/article.aspx?articleid=1854355
4. Petersen et al. Rapid Lung Function Decline in Smokers Is a Risk Factor for COPD and Is Attenuated by Angiotensin-Converting Enzyme Inhibitor Use. Chest. 2014 Apr 1;145(4):695-703. http://journal.publications.chestnet.org/article.aspx?articleid=1734947
5. http://mashable.com/2014/04/21/google-smart-contact-lenses-patents/?utm_cid=mash-com-fb-main-link