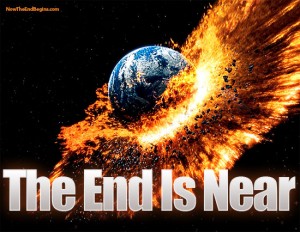 By Jennifer Ng, MD
Peer Reviewed
The end is near, as has been foretold for over a thousand years. Yet, the plague, Halley's comet, Nostradamus, Y2K, and the Mayan Prophecy – just to name a few so-called predicted apocalyptic events – have all come and gone, and the world is still here. However, never has the prophecy seemed more poised to come true than now. Just in the past week, thirty plus tornadoes hit the Midwest and the South, and the death count is still rising [1]. The Middle East respiratory syndrome (MERS) has been ravaging parts of the Middle East, Europe and North Africa, and has now been identified in the United States [2]. Last but not least, antibiotics, our trusted allies, are failing us [3]. To quote a popular television show, "There is only one hell – the one we live in now."
But humanity has always rallied in the face of adversity, and luckily for us, there is hope yet – at least, in the world of medicine.
New regimen for re-treatment of Hepatitis C (HCV) patients who have failed prior peginterferon-ribavirin therapy
Last week's Primecuts elaborated on the success of a novel, non-interferon based treatment regimen, using ABT-450 (HCV nonstructural [NS] 3/4A protease inhibitor) with ritonavir (inhibitor of ABT-450 metabolism), ombitasvir (HCV NS5A inhibitor) and dasabuvir (nonnucleoside HCV NS5B RNA polymerase inhibitor) with ribavirin, in treatment-naive, non-cirrhotic, HCV patients in the SAPPHIRE-I study [4].
Following on its heels is SAPPHIRE-II, another randomized, controlled phase 3 trial, which looks at the efficacy and safety of the same regimen, in non-cirrhotic, HCV genotype 1 infected patients, who have failed prior peginterferon-ribavirin therapy [5]. 394 patients were randomly assigned to either the active regimen or placebo for 12 weeks. 96.3% (95% confidence interval [CI], 94.2 to 98.4) of patients in the active-regimen group achieved a sustained virologic response 12 weeks after the end of study treatment. This response rate demonstrated the noninferiority and superiority of this new regimen compared to the re-treatment regimen of telaprevir (protease inhibitor) plus peginterferon–ribavirin, which yielded a calculated response rate of only 65% [6,7].
The rate of serious adverse events was 2.0% and 1.0% in active regimen and placebo groups, respectively, with a rate of discontinuation secondary to adverse events of 1.0% and 0.0% in the each group, respectively.
Fiber intake's effects on post-myocardial infarction (MI) mortality
Medicine is always searching for other "miracle" interventions with little or no side effects – most recently, fiber. In a prospective cohort study, researchers investigated dietary fiber intake and the risk of all-cause and cardiovascular (a composite of fatal MI, fatal stroke and coronary heart disease) mortality post-MI [8]. The study included 2258 and 1840 women and men, respectively, from the Nurses' Health Study and the Health Professionals Follow-Up Study, who had no history of cardiovascular disease, stroke, or cancer at enrollment but survived their first MI, stroke-free, during follow up.
Higher post-MI fiber intake (pooled hazard ratio [HR] 0.75; 95% CI 0.58 to 0.97) and increased fiber intake from pre- to post-MI (pooled HR 0.69; 95% CI 0.55 to 0.87) were both associated with significantly lower all-cause mortality. Among the different types of dietary fiber, cereal fiber was more strongly associated with lower all-cause mortality (pooled HR 0.73; 95% CI 0.58 to 0.91). The exact mechanism for fiber's beneficial effects is unknown but include possible effects on reducing systemic inflammation, lowering serum low density lipoprotein cholesterol levels, reducing lipid peroxidation, improving insulin sensitivity, overall better glycemic control, and improving the gut microbiota environment.
Marijuana dangerous for the heart?
While struggling to improve cardiovascular health (i.e. with fiber), another potential foe in this fight has emerged. Marijuana/cannabis,widely used recreationally and thought to have potential therapeutic benefits, may be associated with possible cardiovascular complications, especially in young people. A recent retrospective, observational French study described 35 cases of cardiovascular complications following cannabis use in young (mean age of 34.3 +/- 8.8) and predominantly male (n = 30) subjects [9]. Twenty four subjects used associated substances, mostly tobacco (n = 21). Nine subjects had a known cardiovascular history including high blood pressure, acute coronary syndrome (ACS), and atherogenic hypercholesterolemia.
Per the study, the percentage of cardiovascular complications among cannabis users increased from 1.1% in 2006 to 3.6% in 2010. Cardiovascular complications consisted of ACS (n = 20), Buerger-like diseases (n = 6), lower limb/juvenile arteriopathies (n = 4), cerebral artery-related complications (n = 3) and heart rate-related complications (n = 2). Eighteen of the 20 ACS cases were hospitalized for an average of 15 days, and 12 of these 18 subjects required invasive management techniques including 8 angioplasties, 6 cardiac stent placements, 3 coronary bypasses and 1 transmetatarsal amputation. Nine deaths occurred, all in non-hospitalized patients, etiology unmentioned.
Potential Treatment for the Often Fatal MERS
Speaking of mortality, the body count continues to rise amidst recent outbreaks of the MERS coronavirus, first discovered in 2012 [2]. It causes a severe, often lower, respiratory tract infection, occasionally with associated renal complications [10]. Transmission is possible via close contact though the exact mechanism of spread is unclear [2]. The mortality rate of MERS patients (43%) exceeds that of severe acute respiratory syndrome (SARS) (10%) and so far, there have been no vaccine or antivirals developed [10]. Combination treatment with IFN-?2b and ribavirin seems to have some efficacy in animal studies, and vaccines, derived from modified proteins/particles from other similar viruses, show some promise in animals.
Recently, however, researchers have identified 7 potent human neutralizing antibodies (nAbs) that bind to the MERS Spike (S) protein, thereby inhibiting virus entry into host cells. The binding of these nAbs to the S protein occurs at a much higher affinity than the binding of the S protein to host cell receptors. These results demonstrate the possible clinical utility of the nAbs in the prophylaxis and treatment of MERS. This is certainly hopeful news as the CDC has just announced the first confirmed case of this infection in the U.S. [2].
In case the aforementioned articles weren't enough, see the following:
The World Health Organization (WHO) makes its first global report on antibiotic resistance including highlights by region [3]. Check out the full scope of the problem for yourself and be part of the solution [11].
Ambulance-based thrombolysis for acute ischemic stroke may be on the horizon. A randomized clinical trial in Berlin, Germany using an ambulance equipped with a CT scanner, point-of-care laboratory and telemedicine connection demonstrates decreased time to treatment without a rise in adverse events such as intracerebral hemorrhage, when compared with conventional care [12].
Frustrated by what to tell families of coma patients? Cerebral PET imaging, used in conjunction with bedside clinical examination, may be a helpful tool in diagnosing vegetative or minimally conscious state and may help more accurately predict long-term recovery in these patients [13].
NYU School of Medicine, as well as other medical schools around the country, is working on an exciting new way to teach medical students using the latest technology, while taking advantage of the availability of electronic medical records [14]. Virtual patients and online games – today's medical students sure are lucky.
Dr. Jennifer Ng is a 3rd year resident at NYU Langone Medical Center
Peer reviewed by Matthew Vorsanger, MD, Associate Editor, Clinical Correlations
Image: "The end of the world." Cartoon. 2012. Now the End Begins. Web. 01 May. 2014. http://www.nowtheendbegins.com/blog/wp-content/uploads/the-end-of-the-world-2012-300×232.jpg
References:
1. CBS/AP. (2014, April 28). Killer tornadoes cut deadly swaths in South, Midwest. CBS News. Retrieved from http://www.cbsnews.com/news/killer-tornadoes-tear-through-swaths-of-south-midwest/
2. CDC. (2014, May 2). CDC announces first case of Middle East Respiratory Syndrome Coronavirus infection (MERS) in the United States [Press release]. Retrieved from http://www.cdc.gov/media/releases/2014/p0502-US-MERS.html
3. World Health Organization. (2014, April 30). WHO's first global report on antibiotic resistance reveals serious, worldwide threat to public health [Press release]. Retrieved from http://www.who.int/mediacentre/news/releases/2014/amr-report/en/
4. Van Groningen, N. Primecuts – This week in the journals Apr 28 2014. Clinical Correlations: The NYU Langone Online Journal of Medicine. https://www.clinicalcorrelations.org/?p=7649
5. Zeuzem, S et al. Retreatment of HCV with ABT-450/r–Ombitasvir and Dasabuvir with Ribavirin. N Engl J Med 2014;370:1604-14. DOI: 10.1056/NEJMoa1401561 http://www.nejm.org/doi/pdf/10.1056/NEJMoa1401561
6. Incivek (telaprevir) film coated tablets: US prescribing information. Cambridge, MA: Vertex Pharmaceuticals (http://pi.vrtx.com/files/uspi_telaprevir.pdf)
7. Zeuzem S, Andreone P, Pol S, et al. 5 REALIZE trial final results: telaprevirbased regimen for genotype 1 hepatitis C virus infection in patients with prior null response, partial response or relapse to peginterferon/ribavirin. J Hepatol 2011;54: Supplement 1:S3.
8. Li, S et al. Dietary fiber intake and mortality among survivors of myocardial infarction: prospective cohort study. BMJ 2014;348:g2659 doi: 10.1136/bmj.g2659 http://www.bmj.com/content/348/bmj.g2659.pdf%2Bhtml
9. Jouanjus, E et al. Original Research – Health Services and Outcomes Research: Cannabis Use: Signal of Increasing Risk of Serious Cardiovascular Disorders. J Am Heart Assoc. 2014;3:e000638, originally published April 23, 2014, doi:10.1161/JAHA.113.000638 http://jaha.ahajournals.org/content/3/2/e000638.full
10. Tang, Xian-Chun et al. Identification of human neutralizing antibodies against MERS-CoV and their role in virus adaptive evolution. PNAS 2014 ; published ahead of print April 28, 2014, doi:10.1073/pnas.1402074111 http://www.pnas.org/content/early/2014/04/23/1402074111.full.pdf+html
11. WHO. Antimicrobial resistance: global report on surveillance 2014. WHO Apr 2014. Retrieved from  http://apps.who.int/iris/bitstream/10665/112642/1/9789241564748_eng.pdf?ua=1
12. Ebinger, M et al. Effect of the Use of Ambulance-Based Thrombolysis on Time to Thrombolysis in Acute Ischemic Stroke A Randomized Clinical Trial. JAMA. 2014;311(16):1622-1631. doi:10.1001/jama.2014.2850 https://jama.jamanetwork.com/article.aspx?doi=10.1001/jama.2014.2850
13. Stender, J et al. Diagnostic precision of PET imaging and functional MRI in disorders of consciousness: a clinical validation study. The Lancet 16 April 2014. DOI: 10.1016/S0140-6736(14)60042-8 http://www.thelancet.com/journals/lancet/article/PIIS0140-6736%2814%2960042-8/fulltext
14. AMA Wire. Virtual patients, online games and real-time EHRs: The new med ed. AMA Wire 1 May 2014. http://www.ama-assn.org/ama/pub/ama-wire/ama-wire.page?plckController=Blog&plckBlogPage=BlogViewPost&UID=e38cf47a-fc5f-473b-9234-c9e714c1c8f0&plckPostId=Blog%3ae38cf47a-fc5f-473b-9234-c9e714c1c8f0Post%3ab2f1b845-b278-499d-b27e-fe675719fdf1&plckScript=blogScript&plckElementId=blogDest