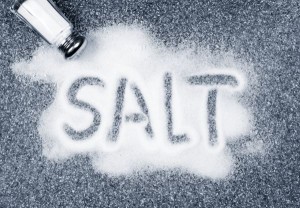 By Rachel Kaplan, MD
Peer Reviewed
As the Ebola epidemic continues to plague West Africa, ZMapp, an experimental monoclonal antibody to Ebola virus antigens manufactured in tobacco plants, remains in high demand. According to the New York Times, the last remaining doses were recently provided to Liberian health workers after appeals to the United States [1]. Mapp Biopharmaceuticals, who provided the drug, stated that the "available supply of ZMapp has been exhausted," but that it is working on ramping up supply to undertake further human studies and help overcome the epidemic in the coming months. The ZMapp agent was previously utilized in two American health care workers who continue to be treated at Emory University, and one Spanish missionary who has since succumbed to Ebola. Along with the hopeful news about ZMapp, several other important drug trials were in the journals this week, as well as work on the clinical significance of atrial fibrillation after surgery and more information to fuel the debate on the questionable cardiovascular benefit of limiting salt intake. Check out primecuts today for more from this week in the journals…
Perioperative Atrial Fibrillation and the Long term Risk of Ischemic Stroke.
In order to determine whether or not perioperative atrial fibrillation is associated with long-term risk of ischemic stroke, (previously considered a transient, fairly benign phenomenon) researchers designed a retrospective cohort study [2] using administrative claims data from patients hospitalized for surgery in California over a three-year period. The study identified 1,729,360 eligible patients (excluding patients who had a previous diagnosis of AF), of whom 24,711 (1.43%; 95% CI, 1.41%-1.45%) had new-onset perioperative atrial fibrillation during the initial hospitalization and 13,952 (0.81%; 95% CI, 0.79%-0.82%) experienced a stroke after discharge. This study evaluated cardiac versus non-cardiac surgery risks and ultimately concluded that in patients hospitalized for surgery, perioperative atrial fibrillation was associated with increased risk of ischemic stroke especially after non-cardiac surgery. While this study only provides associational data, efforts to remove confounding variables including stratification by age, race, sex, and CHA2DS2VASc score were performed. This study illuminates that stroke is a real risk associated with what was once believed a short-lived and relatively non-significant complication post-operatively. Perioperative AF may warrant further evaluation, and even possibly primary preventive treatment.
Association of Urinary Sodium and Potassium Excretion with Blood Pressure
This NEJM study [3] aimed to investigate the long questioned association of increased salt intake with higher blood pressure in various populations. The study utilized a subgroup of participants from the Prospective Urban Rural Epidemiology study (PURE), ultimately evaluating 102,216, from a total of 18 countries with varied levels of development; 42% of the participants were from China. Estimates of 24-hour sodium and potassium excretion were made from a single fasting morning urine specimen and were used as surrogates for intake in a previously validated process. The relationship between electrolyte excretion and automated blood pressure was assessed through regression analysis and identified increments of 2.11 mm Hg in systolic blood pressure and 0.78 mm Hg in diastolic blood pressure for each 1-g increment in estimated sodium excretion. Higher sodium intake created a steeper curve, and the association was steeper for persons with hypertension than those without (2.49 mm Hg per gram vs. 1.30 P<0.001 for interaction) as well as with increased age. Potassium excretion was inversely associated with systolic blood pressure. The study ultimately concluded a positive but non-linear relationship between salt consumption and hypertension. It also found, however, that most of the world population is consuming high or moderate amounts of salt, with only 4% in the range associated with current U.S. guidelines (1.5-2.3 g/day) based on their excretion. Thus, as most people do not consume a low-sodium diet, and other dietary factors including potassium consumptions affected sodium excretion and blood pressure, the findings of this study question recommendations of salt-lowering as a population-based method for blood pressure control. Two other papers discussing salt consumption and cardiovascular risks/benefits were also published in the NEJM this week; they are discussed in this editorial on the topic [4].
Increased Mortality Associated With Digoxin in Contemporary Patients With Atrial Fibrillation: Findings From the TREAT-AF Study.
Is digoxin associated with mortality in atrial fibrillation/flutter (AF)? This study using the Retrospective Evaluation and Assessment of Therapies in AF (TREAT-AF) study from the U.S. VA healthcare system, identified patients with newly diagnosed non-valvular AF to evaluate the association of digoxin use with death [5]. Of the 122,465 patients enrolled, 28,679 (23.4%) patients received digoxin. Cumulative mortality rates were higher for digoxin-treated patients than for untreated patients (95 v. 67 per 1,000 person-years; p<0.001). Drug adherence, kidney function, cardiovascular comorbidities and other concurrent therapies did not alter the association of increased risk of death in patients with newly diagnosed AF. These findings are important because they challenge current cardiovascular society recommendations on the use of digoxin in AF, and should make physicians further consider whether or not digoxin is an appropriate therapy for AF or if their patients' regimens should be changed.
Implant-based multiparameter telemonitoring of patients with heart failure
IN-TIME, a single blinded (participants) RCT involving 36 tertiary care centers in Australia, Europe and Israel [6], sought to evaluate the ability of implant-based telemonitoring systems to improve patient outcomes (based on a composite score including all cause death, overnight hospitalization for heart failure, change in NYHA class and change in patient global self-assessment) by detecting worsening heart failure earlier and allowing for preventive interventions. The study involved 664 participants with chronic heart failure NYHA class II-III symptoms, ejection fraction 35% or less, no permanent AF and a recent dual-chamber ICD or CRT-D implantation. These participants were randomly assigned to either automatic daily multiparameter telemonitoring in addition to standard care or standard care alone. Investigators were not blinded but participants were. When evaluated at one year, 63 (18.9%) of 333 patients in the telemonitoring group versus 90 (27.2%) of 331 in the control group (p=0.013) had worsened composite score (odds ratio 0.63, 95% CI 0.43-0.90) and ten versus twenty-seven patients died during follow-up. The study concluded that this type of monitoring could significantly improve outcomes in patients with heart failure, and furthermore that it was feasible and should be implemented in clinical practice. Additional research on resources required to monitor data, costs of monitoring devices, and feasibility in the US should be obtained, however before this technology is widely implemented.
Also in the journals this week…
The Changing Burden of Hepatitis C Virus Infection in the United States: Model-Based Predictions
Evaluating the entire HCV-affected US population, the study predicts that HCV could be a rare disease in the next 22 years [7]. New therapies for HCV infection and widespread implementation of screening and treatment will play an important role in reducing the burden of HCV disease, but the writers feel that more aggressive screening recommendations are still needed to identify all infected patients.
Oral therapy for multiple myeloma: ixazomib arriving soon
The first oral proteasome inhibitor, ixazomib, was evaluated in two phase one trials assessing different treatment scheduling that were published this month in Blood [8]. Proteosome inhibitors, important therapeutic agents in multiple myeloma, currently include only the IV/SubQ agents bortezomib and carfilzomib.
Outcomes For Patients With Cancer Admitted To The ICU Requiring Ventilator Support
Prospective cohort study conducted in 28 Brazilian ICUs involving 717 patients of whom 263 received ventilatory support [9]. Findings indicated that patients with cancer, good pulmonary status and non-progressive malignancy requiring ventilator support should receive full intensive care because one-half of these patients survive.
IL-6 targeting compared to TNF targeting in rheumatoid arthritis: studies of olokizumab, sarilumab and sirukumab
Three trials of IL-6 Targeting agents, Sirkumab (phase II), olokizumab (phase IIb) and Sirukumab (phase II), were published this week and discussed in this editorial [10], which highlights the central role of the pleiotropic cytokine IL-6 in the pathogenesis of RA and the importance of the novel IL-6 inhibiting agents currently in trials.
Dr. Rachel Kaplan is a 1st year resident at NYU Langone Medical Center.
Peer Reviewed by Cilian J. White, M.D., Internal Medicine Resident, NYU Langone Medical Center
Image courtesy of Wikimedia Commons
References
1. Fink S. 3 Liberian Health Workers With Ebola Receive Scarce Drug After Appeals to U.S. New York Times Online. August 16th, 2014. http://www.nytimes.com/2014/08/17/world/africa/three-liberian-health-workers-get-experimental-ebola-drug.html?ref=health&_r=0
2. Gialdini G, Nearing K, Bhave PD, et al. Perioperative Atrial Fibrillation and the Long-term Risk of Ischemic Stroke. JAMA. 2014;312(6):616-622. doi:10.1001/jama.2014.9143. http://jama.jamanetwork.com/article.aspx?articleid=1895248
3. Mente E, O Donnel MJ, et al. Association of Urinary Sodium and Potassium Excretion with Blood Pressure. NEJM. 2014;371:601-611. doi: 10.1056/NEJMoa1311989. http://www.nejm.org/doi/full/10.1056/NEJMoa1311989 ?query=featured_home – t=article
4. Oparil S. Low Sodium Intake — Cardiovascular Health Benefit or Risk? N Engl J Med. 2014;371:677-679. doi: 10.1056/NEJMe1407695. http://www.nejm.org/doi/full/10.1056/NEJMe1407695
5. Turakhia MP, Santangeli P, Winkelmayer WC, et al. Increased Mortality Associated With Digoxin in Contemporary Patients With Atrial Fibrillation: Findings From the TREAT-AF Study. J Am Coll Cardiol. 2014;64(7):660-668. doi:10.1016/j.jacc.2014.03.060. http://content.onlinejacc.org/article.aspx?articleid=1895457&resultClick=3
6. Hendricks GH, Taborsky M, et al. Implant-based multiparameter telemonitoring of patients with heart failure (IN-TIME): a randomised controlled trial. The Lancet. 2014;384(9943):583-590. doi: 10.1016/S0140-6736(14)61176-4. http://www.thelancet.com/journals/lancet/article/PIIS0140-6736(14)61176-4/abstract?rss=yes
7. Kabiri M, Jazwinski AB, Roberts MS, Schaefer AJ, Chhatwal J. The Changing Burden of Hepatitis C Virus Infection in the United States: Model-Based Predictions. Ann Intern Med. 2014;161:170-180. doi:10.7326/M14-0095. http://annals.org/article.aspx?articleid=1892615
8. Moreau P. Oral therapy for multiple myeloma: ixazomib arriving soon. Blood. 2014;124(7);986-987. doi: 10.1182/blood-2014-06-581611. http://www.bloodjournal.org/content/124/7?sso-checked=true
9. Azevedo LP, Caruso P, Silva UA, et al. Outcomes For Patients With Cancer Admitted To The ICU Requiring Ventilatory Support. Chest. 2014;146(2):257-266. doi:10.1378/chest.13-187. http://journal.publications.chestnet.org/article.aspx?articleid=1819590
10. Yoshiya T, Martin Mola E. IL-6 targeting compared to TNF targeting in rheumatoid arthritis: studies of olokizumab, sarilumab and sirukumab. Ann Rheum Dis. 2014;73:1595-1597. doi:10.1136/annrheumdis-2013-205002. http://ard.bmj.com/content/73/9/1595.extract