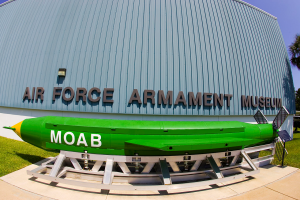 By Sakinah Sabadia, MD
Peer Reviewed
Since we're late to press this week, let's turn straight to news on the medical front.
Revascularization Targets in Chronic Total Occlusions:
This review article summarizes the data regarding percutaneous coronary intervention (PCI) in chronic total occlusions (CTO). CTOs exist in up to 20% of patients with CAD (1), however the outcomes of PCI on these lesions have not been extensively studied, and thus limited data is available regarding the utility of such interventions.
The majority of patients who present for PCI for a CTO are scheduled for an elective catheterization for symptomatic relief of angina. The CTO-PCI population comprises approximately 4% of the patients who undergo PCI, and they are shown to have significantly lower success rates with associated higher adverse event rates compared to patients who undergo non-CTO PCI. Additionally, one study shows no mortality benefit with successful versus failed PCI with CTO.
One explanation for this disparity in treatment outcomes between CTO and non-CTO PCI is that candidates for CTO-PCI have more extensive CAD at baseline, and may otherwise quality for CABG though are poor surgical candidates. Additionally, within the CTO-PCI group, success rates are higher in individuals who are younger, current smokers, and have left anterior descending artery CTO (2). However, current European and American guidelines indicate CTO-PCI as class IIa (level of evidence B) without clear definitions for patient selection.
Given the high prevalence of CTO within CAD, and the reported symptomatic relief, improvement in functional status and decrease in consequent coronary artery bypass grafting after a successful CTO-PCI, further studies are imperative to elucidate the risks, benefits, and target population for CTO-PCI with more clear guidelines for intervention.
NSAID Use in Arthritis with coexistent CAD on Aspirin and Prior Gastrointestinal Bleeding
Patients with arthritis treated with non-steroidal anti-inflammatory drugs (NSAIDs) with coexistent cardiovascular disease and history of gastrointestinal bleeding present a complex treatment dilemma for physicians. Daily aspirin for coronary artery disease (CAD) lowers the risk of myocardial infarction and death, however aspirin and NSAIDs both increase the risk of gastrointestinal bleeding.
To address patients with prior gastrointestinal bleeds who require treatment with concomitant aspirin and NSAID for CAD and arthritis, this study compares selective to nonselective NSAIDs in safety in regards to recurrence of gastrointestinal bleeding. Specifically, it tested the hypothesis that cyclooxygenase-2-selective (COX-2) NSAIDs with a proton pump inhibitor (PPI) is a superior treatment compared to nonselective NSAIDs with a PPI in preventing recurrent bleeds in subjects with history of ulcer bleeds on aspirin (3). The researchers conducted a double-blinded, double-dummy randomized trial in a hospital in Hong Kong. Subjects were patients with prior diagnoses of arthritis and cardiothrombotic disease who presented with upper gastrointestinal bleeding while on NSAIDs and aspirin, and were negative for Helicobacter pylori. After treatment and healing of ulcers, patients were randomly assigned to one of two treatment arms: celecoxib 100mg twice a day or naproxen 500mg twice a day. Both treatment arms were given esomeprazole 20mg daily and aspirin 80mg daily. The primary endpoint was recurrence in gastrointestinal bleeding in 18 months with intention-to-treat. Secondary endpoints were serious cardiovascular events and efficacy in regard to global disease activity.
By 18 months, 21 patients (8%) in the celecoxib arm and 17 (7%) in the naproxen arm stopped treatment due to adverse events that were not the primary endpoint. The incidence of recurrent gastrointestinal bleeding in the remaining subjects was 5.6% (95% CI 3.3-9.2) in the celecoxib group and 12.3% (95% CI 8.8-17.1) in the naproxen group (p=0.008, hazard ratio 0.44). There was no significant difference in cardiovascular events between the two groups, and both arms showed significant reduction in global disease activity. The conclusion of this study is that celecoxib is the preferred treatment compared to nonselective NSAIDs in treatment of arthritis in patients with prior upper gastrointestinal bleeds and concomitant aspirin requirement for treatment of cardiothrombotic disease, with no significant effect on cardiovascular events or global disease activity.
Midlife Vascular Risk Factors and Brain Amyloid Deposition
Vascular risk factors in midlife, namely smoking, diabetes, hypertension and hypercholesterolemia, have been associated with dementia in later stages of life. Additionally, brain amyloid deposition is seen in Alzheimer's disease (AD), the most common cause of dementia. This study was conducted to determine if there is an association between midlife vascular risk factors with subsequent development of brain amyloid deposition.
The Atherosclerosis Risk in Communities (ARIC)-PET Amyloid Imaging Study (4) is a prospective cohort study that followed 322 subjects (out of an initial 15,792 recruited) between the ages of 45-64 from 1987-1989 without dementia, stratified them by number of vascular risk factors and markers, and assessed them annually/semiannually over the course of 25 years, most recently between 2011-2013. The vascular risk factors assessed included hypertension, diabetes, 10-year stroke risk, smoking history, BMI, cholesterol level, and presence of APOE e4 alleles. Subjects were stratified by 0, 1, and 2 or more risk factors. Subjects included had a baseline MRI and underwent brain MRI and PET scans at the final visit, and underwent interval neuropsychological testing for cognitive function at each visit.
In the sample analyzed, elevated BMI during midlife was the only vascular risk factor that was associated with statistically significantly increased late-life brain amyloid (odds ratio 2.06, 95% CI 1.16-3.65). Additionally, higher number of vascular risk factors (specifically 2 or more) in midlife was associated with increased brain amyloid compared to midlife subjects with no vascular risk factors (61% vs. 30.4%, 95% CI 16.4-44.3%). However the same was not true for vascular risk factors in late life.
This study concludes that increased vascular risk factors in midlife are associated with increased brain amyloid deposition. These results highlight the importance of early intervention of vascular risk factors to prevent or slow the progression of amyloid deposition.
Rivaroxaban versus Warfarin in Patients with Unprovoked VTE
Since the advent of dabigatran and its approval by the FDA in 2010, physicians have been prescribing direct oral anticoagulants (DOACs) for stroke prevention in non-valvular atrial fibrillation, venous thromboembolism (VTE) and thromboprophylaxis in hip/knee replacement surgeries (5). One cohort study compared the effectiveness and safety of rivaroxaban, a DOAC, to warfarin in the treatment of unprovoked VTE (6). The subjects included were hospital patients in Denmark with new unprovoked VTE who were not previously exposed to rivaroxaban or warfarin. Exclusion criteria included patients with outpatient diagnosis of VTE, other indications for anticoagulation (such as atrial fibrillation), prior oral anticoagulation exposure, patients who were not prescribed either anticoagulation within 1 week of diagnosis, and patients who were prescribed both or alternate anticoagulants. The patients were followed for 6 months, and a total of 1,734 subjects were included in the analysis. The primary endpoint for effectiveness was recurrent VTE, and for safety was major bleeding.
The rate of recurrent VTE at 6 months was 9.9 incidents per 100 person-years with rivaroxaban and 13.1 incidents with warfarin (hazard ratio [HR] 0.74, 95% CI 0.56-0.96). Major bleeding occurred at an incidence of 2.4 per 100 person-years with rivaroxaban and 2.0 with warfarin (HR 1.19, 95% CI 0.66-2.13). This study concludes that rivaroxaban treatment is associated with a reduced rate of recurrence of VTE after first unprovoked VTE, with no significant difference in major bleeding.
Minicuts:
This week, the British Medical Journal published an article analyzing the rates of adverse events associated with short-term oral corticosteroid use, prescribed most commonly for upper respiratory tract infections, spinal conditions and allergies. Within one month of the beginning of the course of treatment, there was a significantly increased risk of sepsis, fracture, and venous thromboembolism, even at doses under 20mg daily (7).
With an eye on lupus patients, the Annals of the Rheumatic Diseases published a report on the occurrence of cerebrovascular accidents (CVAs) in patients with systemic lupus erythematosus (SLE). Compared to the general population, patients with SLE had a significant increased risk of stroke, with a hazard ratio of 2.2 for ischemic stroke. The highest relative risk for ischemic stroke was seen within the first year of diagnosis (8).
A new drug on the horizon, inclisiran, is a synthetic small interfering RNA that targets PCSK0 messenger RNA with the purpose of lowering low-density lipoprotein (LDL) cholesterol levels. A phase 2 multicenter double-blinded trial showed dose-dependent reduction in LDL cholesterol levels in subjects with high cardiovascular risk who were treated with inclisiran, with statistically significant decreases compared to placebo with all doses studied (9).
Dr. Sakinah Sabadia is a 1st year resident at NYU Langone Medical Center
Peer reviewed by Ben Milgrom, MD, a contributing editor, Clinical Correlations
Image courtesy of Wikimedia Commons
References:
Bass TA. Percutaneous Coronary Interventions for Chronic Total Occlusions. As the Technology Expands, Our Responsibilities Increase. 2017;135:1385-1387. http://circ.ahajournals.org/content/circulationaha/135/15/1385.full.pdf?download=true
Brilakis ES, Banerjee S, Karmpaliotis D, Lombardi WL, Tsai TT, Shunk KA, Kennedy KF, Spertus JA, Holmes DR, Jr., Grantham JA. Procedural outcomes of chronic total occlusion percutaneous coronary intervention: a report from the NCDR (National Cardiovascular Data Registry). JACC Cardiovascular interventions. 2015;8:245-253. https://www.ncbi.nlm.nih.gov/pubmed/25700746
Chan FKL, Ching JYL, Tse YK, Lam K, Wong GLH, Ng SC, Lee V, Au KWL, Cheong PK, Suen BY, Chan H, Kee KM, Lo A, Wong VWS, Wu JCY, Kyaw MH. Gastrointestinal safety of celecoxib versus naproxen in patients with cardiothrombotic diseases and arthritis after upper gastrointestinal bleeding (CONCERN): an industry-independent, double-blind, double-dummy, randomised trial. The Lancet.
Gottesman RF, Schneider AC, Zhou Y, et al. Association between midlife vascular risk factors and estimated brain amyloid deposition. JAMA. 2017;317:1443-1450. https://www.ncbi.nlm.nih.gov/pubmed/28399252
Adcock DM, Gosselin R. Direct Oral Anticoagulants (DOACs) in the Laboratory: 2015 Review. Thrombosis Research. 2015;136:7-12. http://www.sciencedirect.com/science/article/pii/S0049384815002261
Larsen TB, Skjøth F, Kjældgaard JN, Lip GYH, Nielsen PB, Søgaard M. Effectiveness and safety of rivaroxaban and warfarin in patients with unprovoked venous thromboembolism: a propensity-matched nationwide cohort study. The Lancet Haematology. http://thelancet.com/pdfs/journals/lanhae/PIIS2352-3026(17)30054-6.pdf
Waljee AK, Rogers MAM, Lin P, Singal AG, Stein JD, Marks RM, Ayanian JZ, Nallamothu BK. Short term use of oral corticosteroids and related harms among adults in the United States: population based cohort study. BMJ. 2017;357. http://www.bmj.com/content/357/bmj.j1415
Arkema EV, Svenungsson E, Von Euler M, Sjöwall C, Simard JF. Stroke in systemic lupus erythematosus: a Swedish population-based cohort study. Annals of the Rheumatic Diseases. 2017. https://www.ncbi.nlm.nih.gov/pubmed/28400384
Ray KK, Landmesser U, Leiter LA, Kallend D, Dufour R, Karakas M, Hall T, Troquay RPT, Turner T, Visseren FLJ, Wijngaard P, Wright RS, Kastelein JJP. Inclisiran in Patients at High Cardiovascular Risk with Elevated LDL Cholesterol. New England Journal of Medicine. 2017;376:1430-1440. http://www.nejm.org/doi/full/10.1056/NEJMoa1615758