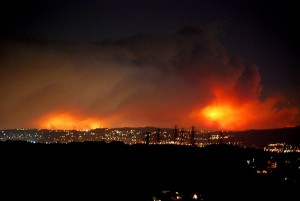 By Saleem Ali, MD
Faculty Peer Reviewed
First up this week is a new study in NEJM about a new drug called bardoxalone methyl, currently being studied to treat CKD in patients with diabetes. [1] This drug is an antioxidation inflammation modulator. It activates the Keap1-Nrf pathways that are important in modulating oxidative stress on the kidney. Patients were given placebo vs. various dosages of bardoxalone. Their GFR were measured every 4 weeks for a total of 52 weeks.  The study showed a significant rise in GFR in those patients who received the drug as compared to placebo that was sustained over the duration of study. It remains to be seen how this drug will compare to ACE inhibitors in renal protection for our diabetic patients, but this is an interesting new drug that we should be on the lookout for in the near future.
 Blood pressure (BP) control and measurement is one of the most common things we do with our patients in the outpatient setting. Unfortunately we are usually left with these isolated measurements in the office to determine what to do with the patient's medications.  This week in the Annals of Internal Medicine a study was published that compared BP measurements at home versus in the office. [2] This study utilized data from the HINTS trial, a randomized controlled trial.  These patients had their home BP monitored by machine, which relayed the information via telephone line. Typically, patients at home had a systolic BP of approximately 10 mmHg less than in the office. An increasing number of our patients are now able to measure their BP at home with their own device. This study found that a single clinic measurement may not be able to tell us whether a patient's BP is in or out of control. By comparing it to the average home BP measurements we may have much higher certainty of a patient's true blood pressure.
 Staying in the clinic, a meta-analysis was published this week to determine the risk of diabetes with intensive versus moderate dose statins. [3] In this study, data from 5 trials were analyzed. These trials were initially done to determine the cardiovascular risk reduction of intensive vs. moderate dose statin therapy. Of the 32,752 patients studied, there were 149 more cases of incident diabetes in the intensive dose therapy group. There translated into 2 additional cases of diabetes per 1000 patient-years in the intensive dose statin group and a number needed harm of 498 per year. However, there were 6.5 fewer cardiovascular evens per 1000 patient-years in the intensive dose group, equaling a number needed to treat of 155 to prevent one cardiovascular event per year.   The mechanism of this dose-dependent risk of statins on diabetes is unclear.  So, while small, the risk of new-onset diabetes appears to be present with higher dose statin therapy. However, it also appears that the risk of diabetes is outweighed by the cardiovascular benefits of statins. I would still continue aggressive lipid lowering therapy in my patients given such a small risk of diabetes.
 One of the most frequent topics of conversation with our patients regards weight loss. In a study released this week in NEJM, changes in diet and lifestyle were assessed in an attempt to quantify the weight gain or loss over a given time period. [4] This was a large prospective cohort study of people in the Nurses' Health Study I and II (females only) and The Health Professionals study which was a group of male health professionals.  Participants were followed over a period of 20 years and had their lifestyle behaviors and weight assessed every 4 years.  Using a multivariate analysis each variable was related to an amount of weight change over each 4-year period.  Potato chips were associated with the highest amount of weight gain, 3.01 pounds over 4 years.  Yogurt was associated with the most weight loss, 1.16 pounds.  Sugar sweetened beverages, potatoes, fries, red meats, were all associated with a significant weight gain.  Nuts, vegetables, and fruits were associated with weight loss.  From this study, we now  have some quantitative evidence to show our patients and even help ourselves lose weight. 
 This week in Nature Medicine a review was published about biofilms and new ways to attack them. There is much work on developing a vaccine to prevent the formation of biofilms. [5] Biofilms typically form on foreign substances in the body, including prosthetic valves, pacemakers, orthopedic prostheses, and foley catheters. They are very difficult to treat with antibiotics alone (10-20% in some studies). This is due to the fact that circulating antibiotics are unable to penetrate the matrix surrounding the biofilms. Currently there are vaccines in development that will attack the proteins secreted by the bacteria that start the formation of biofilms. This has the potential to change how we manage infections in our patients with indwelling foreign material, possibly preventing us from having to remove patients' indwelling material.
 There are numerous companies across the country that have been offering full body scans for patients. One such company, Heart Scan America, is now being sued by the Illinois attorney general for deceptive business practices. The company offers free heart scans to young otherwise healthy patients who would not likely need additional medical care. They are required to sit through a 2 hour-long presentation encouraging them to purchase their 10 year package of body scans at a cost of $7995 plus yearly fees. Some participants were reportedly bullied into taking out these packages. [6,7]  
 Finally, in the NY Times this week a new oral anticoagulant, Eliquis (Apixaban), was shown to be more effective than coumadin in preventing strokes with a lower bleeding risk. [8] The studies are scheduled to be released at the end of August, and we should all look out to hear much more about this new agent. This drug met the primary endpoint as being non-inferior and was also shown to be superior.  This year has been an exciting one in terms of oral anticoagulants as this would be the third agent to be released. All of them show promise to replace coumadin, the long-time anticoagulant of choice. They are, however, considerably more expensive at up to $6 per day for the newer agents versus pennies a day for coumadin.
Saleem Ali is a soon to be 3rd year resident at NYU Langone Medical Center
Peer reviewed by Danise Schiliro, MD,  contributing editor, Clinical Correlations
Image of wildfire courtesy of Wikimedia Commons.
References:
1. Pergola et al. Bardoxolone Methyl and Kidney Function in CKD with Type 2 Diabetes. NEJM. 2011;10.1056. http://www.nejm.org/doi/full/10.1056/NEJMoa1105351?query=featured_home
2. Powers, B. et al. Measuring Blood Pressure for Decision Making and Quality Reporting: Where and How Many Measures? Annals of Internal Medicine 2011;154(12):781-788. http://www.annals.org/content/154/12/781.abstract?aimhp
3. Preiss D, et al. Risk of Incident Diabetes with Intensive-Dose Compared with Moderate-Dose Statin Therapy. JAMA 2011;305(24):2556-2564.  http://jama.ama-assn.org/content/305/24/2556.short
4. Mozaffarian, D  at al. Changes in Diet and Lifesyle and Long-term Weight Gain in Women and Men. NEJM 2011;365(25):2392-2404. http://www.nejm.org/doi/full/10.1056/NEJMoa1014296?query=featured_home
5. Pflumm M. Caught on Film. Nature Medicine. 2011;17(6):650-653. http://www.nature.com/nm/journal/v17/n6/abs/nm0611-650.html
 6. Allen, Marshall. Illinois Regulators Sue Heart Scan Company, Alleging Deceptive Practices. http://www.propublica.org/article/illinois-regulators-sue-heart-scan-company-alleging-deceptive-practices
7. Allen, Marshall. Body Imaging Business Pushes Scans Many Don't Need — Including Me. http://www.propublica.org/article/heart-check-america-drawing-complaints-and-scrutiny
8. Duff, Wilson. Anticlotting Drug Shows Promise to Displace a Longtime Standard. New York Times. 2011, Jun 24 B7. http://www.nytimes.com/2011/06/24/health/24drugs.html?_r=4&ref=health