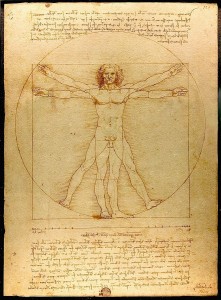 By Emily Milam, MD
Peer reviewed
The history of medical photography is rich and tracks the evolution of both technology and medicine. Photography's application to medicine has become increasingly multifaceted with the advent of digital photography, smartphones, telemedicine, and the ease of photo sharing and storage. Its use has been of huge benefit since the more rudimentary days of oral communication, written description, moulage, and hand-drawn illustrations. Photography was among the first wave of medical documentation in which the subject's condition could be more objectively portrayed, minimizing artistic interpretation. Throughout its history, it has become a valued adjunct to patient care, research, and education.
Photography as we know it today initially began as an exercise in harnessing light using a camera obscura—a device with a pinhole for light entry that projected an inverted image into a dark room or box.1 Early use of the camera obscura resulted in grainy, impermanent images. In the 1800s, use of photochemical substances like silver nitrate allowed the image to be provisionally "saved"; however, this required prolonged periods of exposure (even days!) and the images were still of poor quality.
The birth of modern photography is primarily credited to Louise Daguerre of France (1787-1851), who developed the daguerreotype process in 1839 using technology and techniques fine-tuned by photography forerunners before him.1 The mirror-like and durable daguerreotype transcended the limits of the camera obscura, as images could be more efficiently created after only minutes of exposure time. More importantly, the captured image could be permanently fixed on a plate for storage and later use. Of note, Daguerre was greatly influenced and helped by his partner Nicéphore Niépce (1765-1833), who had made great strides in the discovery of photosensitive substances, but died before the daguerreotype process was finalized.
The world's first application of photography to medicine was in 1839 by the French physician and cytologist, Alfred François Donné (1801-1878), credited for the first photomicrograph.2 Donné got wind of the process after Daguerre presented his photography methods to the Academy of Sciences the year of its invention. In the mid-1840s, Donné published a photomicrograph atlas depicting medical specimens. The textbook, intended for medical students and titled Cours de Microscopie, Complementaire des Études Médicales: Anatomie Microscopique et Physiologie des Fluides de L'Economie, featured engravings from his daguerreotype photomicrographs , which he obtained with help from the photographer Jean Bernard Léon Foucault (1819-1869.2,3 Using this technique, Donné was able to showcase the first images of platelets, leukemia, and Trichomonas vaginalis–cells and organisms that he himself had discovered. The earliest medical portrait of a patient followed soon thereafter with a 1840s calotype depicting a woman with a large goiter , taken by the Scottish photographers, David Octavius Hill (1802-1870) and Robert Adamson (1821-1848).4 
Soon after, many medical specialties embraced photography. In psychiatry, the Englishman Dr. Hugh Welch Diamond (1809-1886) gathered a collection of psychiatric portraits to evaluate the insane, and is one of the first clinicians to use photographs for diagnostic purposes, clinical records, and as case reports.4 He also shared them with his patients following treatment as part of therapy.
The earliest known dermatologic daguerreotype was published in 1848—a case of a burn victim's distorted face and neck, published by Dr. Samuel P. Hullihen in Philadelphia's Medical Examiner.5 The first known photography atlas of dermatologic disease followed in 1865, titled Photographs (colored from life) of the Diseases of the Skin  and published by Alexander Balmanno Squire, a British physician.6 His renowned atlas included 12 albumin prints that were hand-colored—a common practice before the advent of color photography—and which he displayed alongside case descriptions and notes on how to diagnose and treat the disease.
In the field of surgery, Hermann Wolff Berend created some of earliest known pre- and postoperative photographs of patients requiring orthopedic surgery in the 1850s.7 He had been inspired by a photograph of a scoliosis patient sent to him by a consulting physician. He also was one of the first physicians to write an academic paper about photography's application to medicine in 1855, offering tidbits of advice including: "the surgeon should always put the patient in a relaxed position which should express the characteristics of the disease in the picture." A celebrated plastic surgeon, Charles Gilbert (1803-1868) also contributed to the surgical photographic literature, publishing images and a description of a forehead flap for jaw and nasal reconstruction following a tumor excision.8
In neurology, the well-known collection of Dr. Guillaume Amand Benjamin Duchenne  (1806-1875), a Parisian neurologist staffed at the Salpêtrière Hospital, showcases the photographs of patients undergoing electric stimulation of the face in his 1862 book Mécanisme de la Physionomie Humaine (The Mechanism of the Human Facial Expression).9 Soon after, he also published some of the first clinical photographs of neurologic disorders, including cases of ataxia.
Also in neurology's realm, one of the first hospital-based photography departments was orchestrated in Paris by the celebrated neurologist Jean-Martin Charcot, of Charcot's joint and Charcot-Marie-Tooth disease fame. Charcot photographed patients visiting the Clinic for Diseases of the Nervous System (also at Salpêtrière Hospital) with the help of photographer Albert Londe.10 Together, Charcot and Londe pioneered medical photography's incorporation into the study of neurologic disease, artfully documenting everything from "hysteria" to epilepsy. In fact, Charcot was so committed to humanities and the arts that he almost chose the fine arts as a career, and often sketched his patients to document disease features. He is also among the first medical teachers to use a slide projector to share photographs during lectures.
The first medical photography department in the United States (US) was established by Oscar G. Mason in the mid 1860s at Bellevue Hospital in New York City, the nation's oldest public hospital.11 Mason encouraged physicians to have landmark medical cases photographed rather than illustrated by hand.12 He also helped to uphold photography's legitimacy and reliability, by instigating and testifying in lawsuits against "spirit photographers," most notably William H. Mumler.13 Upon the discovery of x-ray photography in 1896, Bellevue was the first US hospitals to procure the equipment, with Mason serving as head radiographer. One of Mason's most well-known photographs, known as Bellevue Venus to some, is a women afflicted by elephantiasis. This photo was published in George Henry Fox's  Photographic Illustrations of Skin Diseases: Forty-eight plates from life. Colored by hand, a premier skin atlas from 1880 [6]. The photographic plates were meticulously colored by Dr. Joseph Gaertner to enhance the maladies' details.
Medical photographers have historically straddled the role of artist and documenter, helping to propagate these incredible visual tools. Today, utilizing photography to share images, track disease, consult for expert opinions, or educate students is ordinary. Its application has burgeoned to include digital photography, telemedicine, 3D-imaging, mole mapping, and more, each with their unique technicalities and significance. From an upside-down, fleeting image to a high-resolution digital file, medical photography and its technologic breakthroughs have come a long way in a flash.
Dr. Emily Milam is a 4th year medical student at NYU School of Medicine
Peer reviewed by David Oshinsky, PhD, Director, Medical Humanities, NYU Langone Medical Center
Image courtesy of Wikimedia Commons
References
Gernsheim H. The Concise History of Photography. 3rd ed. Castagnola, Switzerland: Thames & Hudson; 1986.
Diamantis A, Magiorkinis E, Androutsos G. Alfred Francois Donné (1801-78): a pioneer of microscopy, microbiology and haematology. J Med Biogr. 2009;17(2):81-87.  http://www.artandmedicine.com/biblio/authors/Donne.htm
Thorburn AL. Alfred François Donné, 1801-1878, discoverer of Trichomonas vaginalis and of leukaemia. Br J Vener Dis. 1974;50(5):377-380.
Hannavy J, ed. Encyclopedia of 19th Century Photography. Vol 1. New York: Routledge; 2013.
Neuse WH, Neumann NJ, Lehmann P, Jansen T, Plewig G. The history of photography in dermatology. Milestones from the roots to the 20th century. Arch Dermatol. 1996;132(12):1492-1498.
Milam EC, Ramachandran S. 19th century dermatologic atlases in the early age of photography. JAMA Dermatol. 2015;151(9):969.
McFall KJ. A critical account of the history of medical photography in the United Kingdom: IMI Fellowship Submission. http://www.migroup.co.uk/wp-content/uploads/2013/05/A-critical-account-of-the-history-of-medical-photography-in-the-UK.pdf. Accessed January 30, 2016.
Rogers BO. The first pre- and post-operative photographs of plastic and reconstructive surgery: contributions of Gurdon Buck (1807-1877). Aesthetic Plast Surg. 1991;15(1):19-33.
Parent A. Duchenne De Boulogne: a pioneer in neurology and medical photography. Can J Neurol Sci. 2005;32(3):369-377.
Goetz CG. Visual art in the neurologic career of Jean-Martin Charcot. Arch Neurol. 1991;48(4):421-425.
Burns SB. Early medical photography in America (1839-1883). N Y State J Med. 1979;79(5):788-795.
Kaplan L. The Strange Case of William Mumler, Spirit Photographer. Minneapolis: University of Minnesota Press; 2008.
Rowley M. Cabinet of Art and Medicine. http://www.artandmedicine.com/biblio/authors/Fox2.html. Accessed January 30, 2016.