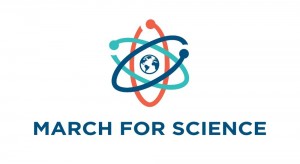 By Janine Knudsen, MD
Peer Reviewed
In the first major demonstration of scientists and science-lovers in the US, last Saturday thousands of people descended on the Mall in Washington, DC, and rallied in the March for Science. Clever signs abounded as the marchers protested against the threats to governmental science funding, the use of "alternative facts", and many issues in between. Down the street at the White House, Trump was busy turning out new policies before April 29th, his 100th day in office. This past week saw the release of his proposed tax cuts, a plan to renegotiate NAFTA, and a new healthcare bill. Lawmakers are struggling to keep up, with partisanship dominating major legislative efforts.
With the threat of an ACA repeal looming yet again, policy research aimed at understanding the skyrocketing costs of our healthcare system is more important than ever. Read on for the latest literature in health policy, public health, and clinical care from this week.
Variation in Physician Spending and Association With Patient Outcomes
In 2012, the landmark Dartmouth Healthcare Atlas[1] revealed that health care spending and quality varied widely across geographic regions of the US and even across hospitals in the same city. In a new JAMA Internal Medicine research study, researchers have performed an even more microscopic review of quality and cost variation, focusing on the differences among physicians at the same hospital.[2] Their retrospective review quantifies this variation and also assesses whether higher-spending physicians achieve better outcomes.
Using a retrospective data analysis of 20% of Medicare beneficiaries hospitalized between 2011 and 2014, the researchers analyzed Part B Medicare costs by physician for 1.3 million admissions. They excluded cost outliers (top and bottom 5% hospitalizations by cost) and used observed vs. expected cost as their main variable, with logistic regression adjusting for hospital, patient, and physician characteristics and patient severity of illness.  
The study showed that spending varied more across individual physicians than across hospitals (for hospitalists, 8.4% across physicians vs 7.0% across hospitals; for general internists, 10.5% across physicians vs 6.2% across hospitals). Spending was 40% higher for physicians in the top quartile compared to the lowest quartile. Furthermore, higher spending was not associated with lower mortality or readmission rates (adjusted odds ratio [aOR] for additional $100 in physician spending, 1.00, p = .47). These results suggest that just as financial and structural incentives have led hospitals to focus on reducing unnecessary cost and improving quality, interventions at the level of individual physicians may be as important and effective. 
Uninterrupted Dabigatran versus Warfarin for Ablation in Atrial Fibrillation.
Ever since the arrival of new oral anticoagulants, comparative effectiveness trials have proliferated to assess their safety compared to traditional anticoagulants in various clinical situations. The latest of these, the RE-CIRCUIT trial published this past week in the New England Journal of Medicine, is a multicenter randomized controlled trial that compares dabigatran to warfarin in patients undergoing ablation for atrial fibrillation.[3]
In this multicenter RCT, 704 patients undergoing ablation for non-valvular atrial fibrillation were randomized to receive either dabigatran (150mg twice daily) or warfarin (target INR 2 to 3). Anticoagulation was continued uninterrupted from 4 weeks prior to ablation through the day of ablation and the following 8 weeks. The primary end point of major bleeding events was significantly lower in the dabigatran group (1.6% [5 patients] vs. 6.9% [22 patients]; P<0.001), driven primarily by reduced rates of pericardial tamponade and groin hematomas. Interestingly, while medication adherence to dabigatran topped 97%, the warfarin group was only within its INR goal 66% of the time. Thromboembolic events, a secondary outcome, occurred only once, and this single event occurred in the warfarin group. However the study was underpowered to assess this outcome since its participants had low stroke risk; both groups had an average CHADSVASC score of 2 and underwent pre-op TTEs to rule out atrial thrombus.
This important study demonstrates the safety of continuing dabigatran during atrial ablation with regards to bleeding risk and supports changing the current practice of switching patients to warfarin in the peri-procedure period or interrupting treatment. However, further research is needed to confirm whether dabigatran is as effective as warfarin in preventing stroke, a major complication of these procedures.
Metabolomic Identification of Subtypes of Nonalcoholic Steatohepatitis
As a consequence of America's obesity epidemic, nonalcoholic fatty liver disease (NAFLD) has risen to become the country's leading cause of liver disease. The morbidity and mortality of this condition is increasing, however the risk factors associated with more severe disease and progression to cirrhosis are not well understood.
A study published this week in the Journal of Gastroenterology attempts to shed light on the metabolic profiles associated with progression from NAFLD to nonalcoholic steatohepatitis (NASH), a precursor to cirrhosis.[4] Using an animal model, the investigators compared the "metabolomes," or serum and liver molecules, of mice bred to spontaneously develop steatohepatitis to those of control mice. These metabolomes were compared to the serum metabolomes of 535 patients with biopsy-proven NAFLD (both simple steatosis and NASH).
The study found that serum and liver metabolomes correlated in mice with NAFLD, with higher levels of triglycerides, diglycerides, fatty acids, ceramides, and oxidized fatty acids present in both blood and tissue compared to controls. The researchers identified serum metabolomic signatures for 2 NAFLD subtypes in both humans and mice, and for each subtype they identified specific panels of markers that could distinguish patients with NASH from patients with simple steatosis. This study may lead to the develop of serum biomarkers that could be used to identify patients with NAFLD at risk for NASH and cirrhosis, monitor disease progression in patients with NAFLD and identify therapeutic targets for patients with these diseases.
Medical Marijuana Laws May Be Associated With A Decline In The Number Of Prescriptions For Medicaid Enrollees
In a fascinating and unexpected consequence of new medical marijuana legislation, states with legalized marijuana are seeing a decline in prescription drug use with potentially enormous cost savings, according to researchers at the University of Georgia. Their latest study on Medicaid prescription drug use follows an earlier study of the Medicare population published in 2016, which first identified this trend.[5]
In their Health Affairs study published this week[6], they analyzed data from CMS's State Drug Utilization Database, which collects information on FDA-approved drugs prescribed to patients with Medicare and Medicaid in the years before and after marijuana was legalized in 28 states. Focusing on the Medicaid population, they restricted their analysis to drugs used to treat clinical conditions for which marijuana might be a potential treatment alternative, specifically anxiety, depression, glaucoma, nausea, pain, psychosis, seizure disorders, sleep disorders, and spasticity. Controls included both states that did not pass marijuana legalization laws and conditions not treated by marijuana.
The study found that marijuana laws were associated with significant reductions in prescription drugs for depression, nausea, psychosis, seizure disorders, and pain, with prescriptions decreasing by at least 10%. They found no significant reduction in drugs for anxiety, glaucoma, sleep disorders, or spasticity. Total estimated Medicaid savings totaled $475.8 million in 2014, equaling about 2% of the respective Medicaid budget.
This population level study adds to the growing literature on the utility of marijuana as an alternative to traditional prescription medications, although individual conclusions about efficacy and safety cannot be drawn. The authors conclude that their data empowers both physicians and policy makers to push for more legalized use of marijuana, currently a DEA Schedule I drug, and encourages more research on this important subject.
Minicuts
Emergency Medicine physicians and Chest Pain Units everywhere can breathe a huge sigh of relief thanks to two new articles published in Circulation this past week proposing new strategies for early rule-out of acute coronary syndrome in patients with chest pain.[7] These strategies, which rely on high sensitivity troponin testing to more quickly identify patients at very low risk, have yet to be validated in a prospective cohort, but could significantly improve the negative predictive value of current protocols and prevent thousands of chest pain unit admissions nationwide.
In a special Lancet series dedicated to Equity and Equality in Health, researchers and physician advocates seek to tease apart the myriad factors contributing to the disparities in our healthcare system.[8] With 5 articles covering issues from income inequality and the financial burden of healthcare, to mass incarceration and racism, they proposes potential solutions through healthcare reform, research, and advocacy.
For those who can't get enough of ICU rounds, the latest issue of Chest includes a thorough, evidence-based review of central venous pressure (CVP) interpretation, with a deep-dive into the literature behind fluid resuscitation and volume measurements in critically ill patients.[9] Shedding light on a complex topic, the paper warns of the finicky nature of CVP measurement, provides tips to improve accuracy, and covers the pathophysiology of volume status in various disease states.
Dr. Janine Knudsen is a resident at NYU Langone Medical Center
Peer reviewed by Dana Zalkin, MD, internal medicine, NYU Langone Medical Center
Image courtesy of Wikimedia Commons
References 
[1] Dartmouth atlas: http://www.dartmouthatlas.org/
[2] Tsugawa Y, Jha AK, Newhouse JP, Zaslavsky AM, Jena AB. Variation in Physician Spending and Association With Patient Outcomes. JAMA Intern Med. 2017 Mar 13. https://www.ncbi.nlm.nih.gov/pubmed/28288254
[3] Calkins H, Willems S, Gerstenfeld EP, Verma A, Schilling R, Hohnloser SH, Okumura K, Serota H, Nordaby M, Guiver K, Biss B, Brouwer MA, Grimaldi M; RE-CIRCUIT Investigators. Uninterrupted Dabigatran versus Warfarin for Ablation in Atrial Fibrillation. N Engl J Med. 2017 Apr 27;376(17):1627-1636. https://www.ncbi.nlm.nih.gov/pubmed/28317415
[4] Alonso C, Fernández-Ramos D, Varela-Rey M, Martínez-Arranz I, Navasa N, Van Liempd SM, Lavín Trueba JL, Mayo R, Ilisso CP, de Juan VG, Iruarrizaga-Lejarreta M, delaCruz-Villar L, Mincholé I, Robinson A, Crespo J, Martín-Duce A, Romero-Gómez M, Sann H, Platon J, Van Eyk J, Aspichueta P, Noureddin M, Falcón-Pérez JM, Anguita J, Aransay AM, Martínez-Chantar ML, Lu SC, Mato JM. Metabolomic Identification of Subtypes of Nonalcoholic Steatohepatitis. Gastroenterology. 2017 May;152(6):1449-1461.e7
[5] Bradford AC, Bradford WD. Medical marijuana laws reduce prescription medication use in Medicare Part D. Health Aff (Millwood). 2016; 35(7):1230–6. http://content.healthaffairs.org/content/35/7/1230.abstract
[6] Bradford AC, Bradford WD. Medical Marijuana Laws May Be Associated With A Decline In The Number Of Prescriptions For Medicaid Enrollees. Health Aff (Millwood). 2017 Apr 19. https://www.ncbi.nlm.nih.gov/pubmed/28424215
[7] Morrow DA. Clinician's Guide to Early Rule-Out Strategies With High-Sensitivity Cardiac Troponin. Circulation. 2017 Apr 25;135(17):1612-1616. http://circ.ahajournals.org/content/135/17/1612
[8] Dickman SL, Himmelstein DU, Woolhandler S. Inequality and the health-care system in the USA. Lancet. 2017 Apr 8;389(10077):1431-1441. https://www.ncbi.nlm.nih.gov/pubmed/28402825
[9] Magder S. Right Atrial Pressure in the Critically Ill: How to Measure, What Is the Value, What Are the Limitations? Chest. 2017 Apr;151(4):908-916. http://journal.publications.chestnet.org/article.aspx?articleid=2583270