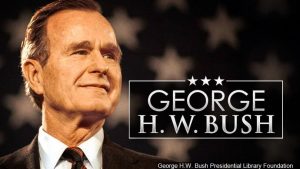 By Scarlett Murphy, MD
Peer Reviewed
Introduction
With medicine advancing at such a rapid pace, it is crucial for physicians to keep up with the medical literature. This can quickly become an overwhelming endeavor given the sheer quantity and breadth of literature released on a daily basis. Primecuts helps you stay current by taking a shallow dive into recently released articles that should be on your radar. Our goal is for you to slow down and take a few small sips from the medical literature firehose.
Alirocumab and cardiovascular outcomes after ACS (NEJM)
Inhibition of PCSK9 prevents degradation of LDL receptors and promotes LDL clearance from the bloodstream, and administration of monoclonal antibodies against PSCK9 have been shown to reduce the risk of ischemic events in patients with known atherosclerosis and statin-refractory elevations in serum lipoproteins.   The ODYSSEY OUTCOMES trial examined whether alirocumab, a human antibody against PCSK9, could reduce recurrent ischemic events in such patients after acute coronary syndromes (ACS).
This randomized, placebo-controlled trial included 18,924 patients across 54 countries who had experienced ACS within the past 1-2 months and had had an LDL level >70 mg/DL despite treatment with a high intensity statin. Patients were randomized to receive alirocumab therapy or placebo injection; statin therapy was continued in both arms. The study examined a composite primary end-point that combined death from coronary disease, non-fatal MI, stroke (with or without associated mortality) and hospitalization due to unstable angina. 9.5% of patients in the alirocumab group experience a composite end point event, compared with 11.1% of patients in the placebo group (hazard ratio 0.85, 95% CI, 0.73 to 0.93, P<0.001) with no significant differences in incidence of adverse events.
These findings suggest that a mortality benefit with usage of PCSK9 inhibitors post ACS in select patients not achieving sufficient lipid reduction with statins. Notably, few participants in this study were taking ezetimibe, another cholesterol lowering agent shown to have mortality benefit post ACS, and it is unclear if the added benefit of alirocumab would be lessened in patients on ezetimibe.  The study authors also discovered a more profound effect in patients with LDL >100 mg/dL, suggesting a role for more stringent selection of patients for a drug that is likely to remain profoundly expensive in the coming years. 
Effect of Lanadelumab Compared with Placebo on Prevention of Hereditary Angioedema Attacks: A Randomized Clinical Trial (JAMA)
Existing prophylactic therapies for hereditary angioedema have critical limitations, notably a high incidence of adverse events with oral androgen therapy, and need for frequent intravenous or subcutaneous administration with C1 inhibitor therapy.  The Hereditary Angioedema Long-term Prophylaxis (HELP) trial examined the efficacy of lanadelumab, a human monoclonal antibody that inhibits kallikrein, ultimately preventing bradykinin generation.  In this randomized, double blinded, placebo-controlled trial, 125 patients over the age of 12 with confirmed hereditary type I or II angioedema and a demonstrated angioedema attack within a 4 week run-in period were randomized to receive placebo or one of the following dosing schedules: 150 mg every 4 weeks (regimen 1), 300 mg every 4 weeks (regimen 2), or 300 mg every 2 weeks (regimen 3).  After 26 weeks of follow-up, significant reductions in frequency of attacks were noted across dosing regimens. The mean differences in attack rate were -1.49 (95% CI, -1.90 to -1.08), -1.44 (95% CI, -1.84 to -1.04), and -1.71 (95% CI, -2.09 to -1.33) for regimens 1, 2, and 3 respectively when compared against placebo.  This novel therapy was efficacious in reducing attacks, with less frequent administration requirements when compared against existing therapy.
However, even over the short follow up direction, antibody titers against human monoclonal antibody were noted in 11.9% of patients, which may or may not bear clinical significance in the long term.  Longer term data about safety and efficacy, and potential head-to-head comparison data against existing therapies may be required to shift practice patterns.
Long Term Protection After Fractional-Dose Yellow Fever Vaccination (Annals of Internal Medicine)
The live attenuated 17 D yellow fever vaccine (17D-YFV) takes 12 months to manufacture with only 80 million standard 0.5 ml doses produced each year, although 400 million doses are needed to cover unvaccinated individuals in high-risk countries.  Studies have demonstrated non-inferiority of administration of 1/5th of the standard dose at one year, and this dose has been used in vaccination programs during recent critical outbreaks, although the WHO currently maintains that this dosing is suboptimal.  This randomized control non-inferiority trial compared neutralizing antibody response 10 years after vaccination with standard (0.5 ml) or fractional dosing (0.1ml).  79 of 155 patients vaccinated at an academic medical center in the Netherlands made it to 10 year follow up, at which point 98% (CI 92%-99%) of individuals who received the fractional dose and 97% (CI, 87% to 100%) of individuals receiving the standard dose had seroprotective antibody levels.
It's important to consider that comorbidities such as malnutrition and chronic parasitic infection rampant in yellow fever endemic areas may alter immune system response, and that these were likely not present in the Dutch population utilized in this study.  Additionally, potency-per-ml can vary significantly among manufacturers, and these findings may not be generalizable to all vaccine preparations.  However, this study's findings support a regimen already implemented in resource-limited areas, which functionally quintuples the amount of available vaccine in the regions that need it most. 
Decontamination Strategies and Bloodstream Infections with antibiotic resistant microorganisms in ventilated patients: A randomized clinical trial (JAMA)
Selective oropharyngeal decontamination (SOD) and selective digestive decontamination (SDD) with antimicrobial mouth pastes and suspensions have been shown to reduce mortality in Dutch intensive care units.  Prevalence of multi-drug resistant gram-negative bacteria (MDRGNB) organisms, notably extended spectrum Beta-lactamase-producing Enterobacteriaceae (ESBL), is relatively low in the Netherlands, and the practices of SDD and SOD have not been routinely adopted elsewhere.  This non-blinded, multicenter, cluster randomized trial across 13 European ICUs compared SDD, SOD and chlorhexidine mouth washing (CHX) against a standardized handwashing and CHX body washing protocol in mechanically ventilated patients.  Only centers with a known EBSL prevalence amongst Enterobacteriaceae associated bloodstream infections (BSI) > 5% could be included.
No statistical or clinical significance was noted for the study's primary outcome, ICU acquired blood stream infections (BSI) due to MDRGNB, with adjusted hazard ratios of 1.13, 0.89 and 0.70 for CHX, SOD and SDD respectively (all with 95% CIs crossing 0). Secondary outcomes studied-BSI with highly resistant organisms (MRSA, VRE), BSI from any pathogen and mortality at 28 days from ICU admission, at ICU discharge, and at hospital discharge-also did not reveal clinical or statistical significance across the studied interventions.
The rigorous hand hygiene and bathing protocol utilized may have been superior to those in previous studies, thus reducing the perceived margin of improvement. Ultimately, while the studied interventions have shown promise in centers with low MDRGNB and EBSL prevalence, their utility in centers fraught with resistant organisms may be limited, and little is known about their capacity to detrimentally alter antimicrobial resistance patterns.
Minicuts:
Eiccosapentaenoic acid and Aspirin, alone and in combination for the prevention of colorectal adenomas (seafood Polyp Prevention trial) (The Lancet)
Studies in patients with familial adenomatous polyposis (FAP) provide proof-of-concept for use of eiicosapentaenoic acid (an omega 3 fatty acid) and aspirin (ASA) in prevention of colorectal cancer.  Unfortunately, in patients identified as high risk on screening colonoscopy, no reduction in proportion of patients with at least one colorectal adenoma at one-year follow-up was noted in any of the treatment arms (daily EPA, daily ASA or combination for one year). 
Effect of High-Flow Nasal Oxygen versus Standard Oxygen on 28-day Mortality in Immunocompromised Patients with Acute Respiratory Failure (JAMA) 
Non-invasive ventilation, specifically use of high-flow nasal canula, has been shown to increase the number of ventilator free days and reduce 90-day mortality in immunocompetent patients with acute hypoxic respiratory failure.  Unfortunately, this randomized control trial failed to show a mortality benefit of high flow oxygen therapy compared against standard oxygen therapy in immunocompromised patients.
B-Blocker use in pregnancy and the risk for congenital malformations: an international cohort study (Annals of Internal Medicine)
Beta-blocker exposure early in pregnancy is increasingly common, and a recent systemic review and meta-analysis reported significantly increased risk of cardiac defects, cleft lip or palate and neural tube defects.  This retrospective study of two large cohorts across Nordic countries and in the United States did not support this, finding no significantly risk difference in cardiac or congenital malformations in the 19.1% of women who had been exposed to beta blockers in the first trimester.
Atezolizumab and Nab-Paclitaxel in Advanced Triple-Negative Breast Cancer (NEJM) 
Atezolimub, a PD-L1 inhibitor that reverses T-cell suppression, when given in combination with nab-paclitaxel, prolonged progression free survival in patients with metastatic triple negative breast cancer by 1.8 months. Overall survival was 25.0 months for the combination group, and 15.5 months for the placebo-nab-paclitaxel group.
Dr. Scarlett Murphy is a 2nd-year resident at NYU Langone Health
Peer reviewed by Nehal Jindal, MD, Department of Medicine, NYU Langone Health
Image courtesy of George H.W. Bush Presidential Library Foundation
References
Schwartz GG, Steg PG, Szarek M, et al. Alirocumab and cardiovascular outcomes after acute coronary syndrome. N Engl J Med 2018; 379:2097-2107.
Banerji A, Reidl MA, Bernstein JA, et al. Effect of Lanadelumab Compared With Placebo on Prevention of Hereditary Angioedema Attacks: A Randomized Clinical Trial. JAMA. 2018;320(20):2108-2121. doi:10.1001/jama.2018.16773
Roukens AHE, van Halem K, de Visser AW, Visser LG. Long-Term Protection After Fractional-Dose Yellow Fever Vaccination: Follow-up study of a Randomized, Controlled Noninferiority Trial. Ann Intern Med. 2018. DOI: 7326/M18-1529
Wittekamp BH, Plantinga NL, Cooper BS. Decontamination Strategies and Bloodstream Infections with Antibiotic-Resistant Microorganisms in Ventilated Patients: A Randomized Clinical Trial. JAMA. 2018:320(20):2087-2098. doi:10.1001/jama.2018.13765
Hull MA, Sprange K, Hepburn TH, Tan W, Shafayat A, Rees CJ, et al. Eicosapentaenoic acid and aspirin, alone and in combination, for the prevention of colorectal adenomas (seafood Polyp Prevention trial): a multicenter, randomized, double-blind, placebo-controlled, 2×2 factorial trial. 2018; DOI: https://doi.org/10.1016/S0140-6736(18)31775-6
Azoulay E, Lemiale V, Mokart D, et al. Effect of High-Flow Nasal Oxygen vs Standard Oxygen on 28-Day Mortality in Immunocompromised Patients with Acute Respiratory Failure: The HIGH Randomized Clinical Trial. JAMA. 2018;320(20):2099-2017. doi:10.1001/jama.2018.14282
Bateman BT, Heide-Jorgensen U, Einarsdottir K, et al. B-Blocker Use in Pregnancy and the Risk for Congenital Malformations: An International Cohort Study. Ann Intern Med. 2018;169(10):665-673. DOI: 10.7326/M18-0338
Schmid P, Adams S, Rugo HS, et al. Atezolizumab and Nab-Paclitaxel in Advanced Triple-Negative Breast Cancer. N Engl J Med 2018; 379:2108-2121
DOI: 10.1056/NEJMoa1809615