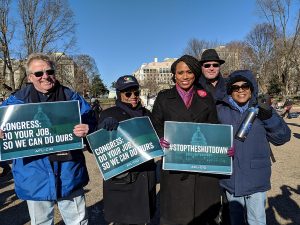 By Henry Lee, MD
Peer Reviewed
With medicine advancing at such a rapid pace, it is crucial for physicians to keep up with the medical literature.  This can quickly become an overwhelming endeavor given the sheer quantity and breadth of literature released on a daily basis. Primecuts helps you stay current by taking a shallow dive into recently released articles that should be on your radar. Our goal is for you to slow down and take a few small sips from the medical literature firehose.
Effect of Fecal Microbiota Transplantation on 8-Week Remission in Patients with Ulcerative Colitis [A]
The gut microbiome is implicated in the pathogenesis of ulcerative colitis (UC), however standard treatment is largely directed to the patient's immune system.[1] Recent trials have instead focused on Fecal Microbiota Transplantation (FMT) in UC, each varying in donor stool preparation technique, administration frequency, and route of delivery, as a possible treatment alternative for active UC. [2-4] In this multicenter, double-blinded study, patients with mild to moderate active UC were randomized to receive either donor stool (n = 38) or autologous stool (n = 35) delivered via colonoscopy followed by two enemas of the same stool preparation. Donor stool was obtained from a blend of 3-4 people and subsequently prepared under anaerobic conditions. At 8-weeks, the primary outcome of steroid free remission was achieved in 32% of those who received donor stool, compared to 9% of those who received autologous stool (mixed-effect odds ratio, 5.0; 95% confidence interval 1.2 – 20.1). Three adverse events were seen in the donor FMT group, which included worsening colitis and Clostridium difficile colitis requiring colectomy, while two adverse events of worsening colitis were observed in the autologous FMT group.
These results continue to support FMT as a reasonable treatment option for UC. Further research is still needed to show the mechanism by which FMT may work to treat UC, as well its short and long-term safety profile in human patients. Lastly, a coordinated effort in standardizing treatment protocols in future clinical trials may be needed if FMT is to have a place in guideline-directed therapy that is supported by high quality evidence.
Long-Term Outcomes Among Patients Discharged From the Hospital With Moderate Anemia: A Retrospective Cohort Study [B]
Anemia is a commonly observed condition in hospitalized patients. Over the past few years however, recognition of transfusion-related outcomes and the significant cost of transfusion have led to strong recommendations to limit unnecessary red blood cell (RBC) transfusions. [5]
This retrospective cohort study, using electronic chart data, followed patients over 6 months following discharge in an integrated network across 21 hospitals in Northern California from 2010-2014. All hospitalized patients were included, with exclusion of those admitted for observation, day-surgery without an overnight stay, and childbirth. Results showed that since implementation of blood management programs in 2010, the RBC units transfused per 100 hospitalizations decreased from 42 to 28, with an annual mean decrease of 3.25 (CI -4.45 to -2.05). As expected, in tandem with decreased RBC transfusions, prevalence of moderate anemia (hemoglobin level <10 g/dL but >7 g/dL) increased at both time of discharge and within 6 months of hospitalization. For patients with moderate anemia after initial hospitalization, adjusted annual prevalence of both RBC transfusion and rehospitalization, at both 1-month and 6-month intervals, decreased over each year and no significance was found with respect to mortality.
These results continue to affirm restricted use of RBC transfusion, as it does not impact rehospitalization and 6-month mortality. Moreover, it seems, with moderate anemia persisting and prevalence now increasing after hospital discharge, the focus on addressing the cause of anemia shifts to the outpatient setting, perhaps as part of a post-discharge plan, in order to comprehensively treat the issue. As the authors' network demonstrated too, system-wide initiatives to adopt evidence-based guidelines, either with multidisciplinary peer review or electronic decision support ordering sets, can indeed impact practice on a large scale.
Effectiveness of Influenza Vaccination on Hospitalizations and Risk Factors for Severe Outcomes in Hospitalized Patients with COPD [C]
Patients with COPD are widely recommended to receive the seasonal flu vaccine. This article employed post hoc analyses of data from a prospective, multicenter cohort study during the flu seasons between 2011-2015 to examine the relationship between vaccination status (with the standard, inactivated, trivalent formulation), influenza positivity/negativity, and hospitalizations for COPD exacerbation or acute respiratory infection (n = 4755).
Using a test negative design [6], the article estimated that the flu vaccine reduced related hospitalizations by 37.5% (95% CI, 27.3-46.2) over the entire study period, with effectiveness ranging from 5.9%-48.7% for each individual year. Still, 34% of hospitalized COPD patients did not receive the recommended vaccine. Risk factors for ICU admission in influenza-positive COPD patients included home oxygen use, current smoking, and diabetes. Risk factors for 30-day mortality in the same population included heart disease, admission from long-term care residence, home oxygen use, and recent physician or ED visit for current illness. Interestingly, in their adjusted analysis, vaccination status was not associated with a reduction in mortality with an odds ratio of 0.9 (95% CI, 0.6-1.4). The authors also observed that only 69% of COPD patients hospitalized with confirmed influenza received antiviral therapy. This note was presented by the authors in tandem with the CDC recommendation to initiate antiviral treatment in hospitalized patients as soon as possible (even past the 48 hour window).[7]
Given the safety of the seasonal flu vaccine and implications on public health, patients, particularly those with major co-morbidities, should continue to receive the vaccine. Questions still remain whether vaccination status affects mortality, with frailty selection bias commonly cited [8]. Identified risk factors for mortality and ICU admission in these COPD patients can alert clinicians to anticipate impending influenza-related complications. Less than complete administration of antiviral treatment in this population, despite CDC recommendation, should spur inquiry into this practice, whether it is clinician education or quality of evidence underlying the recommendation.
Carbohydrate quality and human health: a series of systematic reviews and meta-analyses [D]
Carbohydrates as a food category encompasses a variety of foods, ranging from simple, heavily processed foods to complex, whole foods. Refined carbohydrates have been implicated in a variety of diseases, and the WHO strongly recommends reduced intake of free sugars to below 10% of total energy intake.[9] Dietary carbohydrates of higher quality, however, may instead have a beneficial effect on severe disease outcomes.
This WHO-commissioned article reviewed prospective studies and clinical trials examining dietary fiber, whole grain intake, and glycemic index on a variety of disease outcomes, specifically those the authors  labeled as critical, such as all-cause mortality, coronary heart disease, type 2 diabetes, and colorectal cancer. Their review notably excluded patients already with those pre-existing conditions labeled as critical (or receiving related medications), and excluded trials involving dietary supplements. In their meta-analyses that ultimately captured 185 prospective studies and 58 clinical trials, diets with high dietary fiber were observed to be associated with 15-31% risk reduction in those critical outcomes, and diets higher in whole grains were similarly associated with a 13-33% risk reduction. Interestingly too, the authors demonstrated a dose-response relationship for fiber intake and critical outcomes, suggesting greatest health benefits at 25-29 grams per day. The quality of evidence supporting diets rich in fiber and whole grains were largely graded to be moderate and low, respectively. Quality of evidence to support diets with a low glycemic index were largely very low to low.
Dietary counseling is crucial in the primary prevention of these diseases. This article uses both prospective studies and clinical trials to show consistent health benefits of carbohydrate consumption that is rich in whole grains, and goes as far as recommending a high fiber intake at the dose of 25-29 grams per day. Admittedly, most of the evidence was graded "moderate" at best, but this article does however, appear to provide comprehensive insight with broad applicability on the health benefits of whole grains and high-fiber diets. Further studies to comment on dietary supplements or focused studies of fortified foods can potentially add to our discussion with patients on lifestyle modifications.
Mini-cuts
Effect of Medication Co-payment Vouchers on P2Y12 Inhibitor Use and Major Adverse Cardiovascular Events Among Patients With Myocardial Infarction: The ARTEMIS Randomized Clinical Trial [E]
This large, clustered, randomized control trial that included 301 hospitals followed patients one year after discharge and examined the effect of co-payment vouchers that covered the entire cost of the P2Y12 inhibitors (estimated $1600 per patient per year). Results showed statistically significant improved adherence, but only a modest absolute gain of +3.3%, and did not show significant decrease in major adverse cardiovascular event (death, recurrent MI, or stroke).
Visualization of asymptomatic atherosclerotic disease for optimum cardiovascular prevention (VIPVIZA): a pragmatic, open-label, randomised controlled trial [F]
Communicating clinical risk with visuals can be effective, as numerical risk scoring tools without robust electronic health records could prove cumbersome in the clinic. This Swedish study used illustrations derived from the patients' ultrasound results of their carotid intima media thickness coupled with nurse phone follow-up and re-exposure after 6 months as a strategy to convey clinical risk. Primary outcomes after one year, measured by decrease in Framingham Risk Score and reduced increase in systematic coronary risk score (SCORE), showed improvement with the intervention by visual aid, even across education levels.
Antipoverty Impact of Medicaid Growing with State Expansions Over Time [G]
Using a differences-in-differences design that focused on pre/post Medicaid expansion data under the Affordable Care Act, and the variation in timing of Medicaid expansion across states, the article estimates that Medicaid expansion reduced the poverty rate by 0.9%, or 690,000 Americans across 2010-2016. In their simulation model to account for increased out-of-pocket spending in a hypothetical scenario that considered elimination of Medicaid altogether, the poverty rate could have increased an additional 0.9-1.4%.
Catheter Ablation of Atrial Fibrillation in Patients With Heart Failure: A Meta-analysis of Randomized Controlled Trials [H]
The CASTLE-AF trial, published in April 2018, demonstrated a mortality benefit and reduction in hospital admission with catheter ablation when compared to medical therapy in their study population, chiefly patients with either paroxysmal or persistent atrial fibrillation and concomitant heart failure with reduced ejection fraction (<35%). In this systematic review, the protocol of which was developed earlier in September 2017 and now published in the Annals of Internal Medicine, performed a meta-analysis that captured 6 randomized control trials, which notably included the CASTLE-AF trial itself. Their review consistently showed reduction in all-cause mortality and HF hospitalizations in the catheter ablation groups. Ablation was also shown to improve EF, the 6-minute walk test distance, and quality of life as measured through a standardized score HF questionnaire.
Dr. Henry Lee is a resident physician at NYU Langone Health
Peer reviewed by Dana Zalkin, MD, Chief Resident, Internal Medicine, NYU Langone Health

Image courtesy of Wikimedia Commons
References:
[A] Costello, S, Hughes, P, et al. Effect of Fecal Microbiota Transplantation on 8-Week Remission in Patients with Ulcerative Colitis. JAMA. 2019;321(2):156-164.
https://jamanetwork.com/journals/jama/article-abstract/2720727
[B] Roubinian, N, Murphy, E, et al. Long-Term Outcomes Among Patients Discharged From the Hospital With Moderate Anemia: A Retrospective Cohort Study. Ann Intern Med. 2019;170(2):81-89.
http://annals.org/aim/article-abstract/2719218/long-term-outcomes-among-patients-discharged-from-hospital-moderate-anemia
[C] Mulpuru, S, Li L, et al. Effectiveness of Influenza Vaccination on Hospitalizations and Risk Factors for Severe Outcomes in Hospitalized Patients With COPD. Chest. 2019;155(1):69-78
https://journal.chestnet.org/article/S0012-3692(18)32725-9/fulltext
[D] Reynolds, A, Mann, J, et al. Carbohydrate quality and human health: a series of systematic reviews and meta-analyses. Lancet. 2019 Jan 10. http://dx.doi.org/10.1016/S0140-6736(18)31809-9
[E] Wang, T, Kaltenbach L, et al. Effect of Medication Co-payment Vouchers on P2Y12 Inhibitor Use and Major Adverse Cardiovascular Events Among Patients With Myocardial Infarction: The ARTEMIS Randomized Clinical Trial JAMA. 2019 Jan 1;321(1):44-55
https://jamanetwork.com/journals/jama/fullarticle/10.1001/jama.2018.19791
[F] Naslund U, Ng, N, et al. Visualization of asymptomatic atherosclerotic disease for optimum cardiovascular prevention (VIPVIZA): a pragmatic, open-label, randomised controlled trial. Lancet 2019; 393: 133–42.
http://dx.doi.org/10.1016/S0140-6736(18)32818-6
[G] Zewde N, Wimer, C. Antipoverty Impact Of Medicaid Growing With State Expansions Over Time. Health Affairs. 2019 Jan 7. https://doi.org/10.1377/hlthaff.2018.05155
[H] Turagam M, Garg, J. et al. Catheter Ablation of Atrial Fibrillation in Patients With Heart Failure: A Meta-analysis of Randomized Controlled Trials. Ann Intern Med. 2019;170(1):41-50.
http://annals.org/aim/article-abstract/2719811/catheter-ablation-atrial-fibrillation-patients-heart-failure-meta-analysis-randomized?doi=10.7326%2fM18-0992
Further References:
[1] Kornbluth A, Sachar DB; Practice Parameters Committee of the American College of Gastroenterology. Ulcerative Colitis Practice Guidelines in Adults: American College of Gastroenterology, Practice Parameters Committee. Am J Gastroenterol. 2010 Mar;105(3):501-23
http://s3.gi.org/physicians/guidelines/UlcerativeColitis.pdf
[2] Rossen NG, Fuentes S, van der Spek MJ, et al. Findings from a randomized controlled trial of fecal transplantation for patients with ulcerative colitis. Gastroenterology. 2015;149(1):110-118
https://www.gastrojournal.org/article/S0016-5085(15)00448-5/pdf
[3] Moayyedi P, Surette MG, Kim PT, et al. Fecal microbiota transplantation induces remission in patients with active ulcerative colitis in a randomized controlled trial. Gastroenterology. 2015;149(1):102-109
https://www.gastrojournal.org/article/S0016-5085(15)00451-5/pdf
[4] Paramsothy S, Kamm MA, Kaakoush NO, et al. Multidonor intensive faecal microbiota transplantation for active ulcerative colitis: a randomised placebo-controlled trial. Lancet. 2017; 389(10075):1218-1228
https://www.thelancet.com/journals/lancet/article/PIIS0140-6736(17)30182-4/fulltext
[5] Choosing Wisely.org [Internet]. ABIM Foundation. c2019. Accessed 2019 Jan 20.
http://www.choosingwisely.org/clinician-lists/american-society-hematology-red-blood-cell-transfusions-for-anemia/
[6] Fukushima W, Hirota Yoshio. Basic principles of test-negative design in evaluating influenza vaccine effectiveness. Vaccine. 2017;35(36):4796-4800. https://doi.org/10.1016/j.vaccine.2017.07.003
[7] Influenza Antiviral Medications: Summary for Clinicians. Centers for Disease Control and Prevention, National Center for Immunization and Respiratory Diseases (NCIRD). Accessed 01 Jan 20 2019
https://www.cdc.gov/flu/professionals/antivirals/summary-clinicians.htm
[8] Simonsen L, Taylor RJ, et al. Mortality benefits of influenza vaccination in elderly people: an ongoing controversy. Lancet Infect Dis. 2007 Oct;7(10):658-66 https://www.thelancet.com/journals/laninf/article/PIIS1473-3099(07)70236-0/fulltext
[9] World Health Organization. Guideline: sugars intake for adults and children. Geneva: World Health Organization, 2015. http://apps.who.int/iris/bitstream/handle/10665/149782/9789241549028_eng.pdf?sequence=1