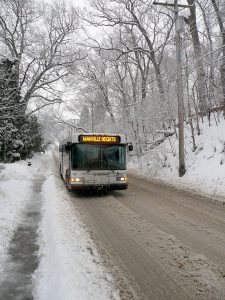 By Michael Hession, MD
Peer Reviewed
With medicine advancing at such a rapid pace, it is crucial for physicians to keep up with the medical literature.  This can quickly become an overwhelming endeavor given the sheer quantity and breadth of literature released on a daily basis. Primecuts helps you stay current by taking a shallow dive into recently released articles that should be on your radar. Our goal is for you to slow down and take a few small sips from the medical literature fire hose.
This Phase 4 study demonstrates the safety and efficacy of andexanet alfa—a modified recombinant and inactive form of coagulation factor Xa—in the reversal of major bleeding events associated with apixaban, rivaroxaban, edoxaban, and enoxaparin.
Among the 352 enrolled patients, most of whom had intracranial bleeding (64%) or gastrointestinal bleeding (26%), andexanet bolus and infusion achieved good-to-excellent hemostasis in 82% of cases at 12 hours. Given the high burden of cardiovascular disease, stroke, and atrial fibrillation within the study group, researchers also had a 30-day follow-up for thrombotic events, which occurred in 10% of patients. Most events were among the subset of patients unable to quickly resume anticoagulation.
Interestingly, 30-day mortality was 14% in this study compared to 14% to 32% in two prior investigations that used prothrombin complex concentrate (PCC) to reverse anti-factor Xa-associated bleeding. [2, 3] Unfortunately the mechanism of action of andexanet was unlikely to be the driver of this study's outcomes as the investigators were unable to show a statistically significant relationship between hemostasis and reduction in anti-factor Xa activity. This combined with the pharmacokinetics of andexanet, which requires a bolus and infusion due to its short half life—shorter than that of the agents it seeks to reverse—calls into question its clinical utility when compared to alternatives like PCC. Nonetheless, the study group is pursuing a randomized control trial to begin recruitment this year.
Outpatient antibiotic therapy (OPAT) is a good option for many patients, but efficacy studies have often excluded persons who inject drugs (PWID) due to concerns about completion, as well as the risk of abusing long-term IV access.
In this single-center, retrospective cohort study, investigators enrolled 596 people to determine OPAT's efficacy among housed and homeless people with and without active injection drug use. The majority of the study population comprised housed, non-people who inject drugs (PWID) (75% of participants), with the rest split evenly between housed PWID, homeless non-PWID, and homeless PWID. The primary outcome was clinical cure, which included OPAT completion and resolution of infection.
On discharge from the hospital, 60% of both housed PWID and housed non-PWID went directly home while 42% of homeless non-PWID and 59% of homeless PWID were discharged to a respite facility for OPAT. Outcomes among patients who remained in the study's supervised settings did not differ by group, and all achieved the primary outcome with no statistical differences. The study suffered, however, from nearly 50% of PWID being lost to follow-up, and the investigators showed in a subsequent sensitivity analysis that housing and injection drug use were significantly associated with lower rates of cure in PWID. Only 50% of PWID were considered to have undergone successful OPAT in this secondary analysis.
This and other recent investigations [5, 6, 7] suggest that OPAT may be feasible for select patients who inject drugs. There are several limitations to this study's design – participants were mostly white and from a single urban medical center, and many were lost to follow-up – but the results reinforce that a select group of people who inject drugs stand to benefit from OPAT.
In this study, the PIONEER-HF investigators conducted a multicenter, randomized, double-blinded, active-controlled trial of in-hospital initiation of sacubitril-valsartan versus enalapril among patients hospitalized for acute decompensated heart failure with reduced ejection fraction. The primary outcome was the change in BNP concentration from baseline through weeks four and eight.  Secondary safety outcomes were renal function, hyperkalemia, hypotension, and angioedema.
887 patients were enrolled and randomized to either group at an average time of 68 hours into their hospitalization, while they were still volume overloaded on exam with rales and peripheral edema. Results as early as one week showed a significant decrease in NT pro-BNP in the sacubitril-valsartan group compared to enalapril (0.76 with 95% confidence interval of 0.69 to 0.85). By weeks four and eight, the ratio of the means was 0.53 in the sacubitril-valsartan group versus to 0.75 in the enalapril arm when compared to baseline. Patients did not differ in any of the secondary outcomes, though about 20% of patients in each group discontinued treatment at 8 weeks, mostly due to adverse events. Lastly, in subgroup analyses, all categories of patients who received sacubitril-valsartan showed consistent benefit in the ratio of change in NT-proBNP compared to those receiving enalapril.
This study demonstrated that sacubitril-valsartan is a more effective and equally well tolerated intervention when compared with enalapril. The original PIONEER-HF study showed efficacy for the outpatient use of this medication in patients already taking renin-angiotensin inhibitors, and here the researchers showed that it was equally effective for inpatients in acute decompensated heart failure.
Whether or not imaging can guide treatment of rheumatoid arthritis remains to be determined. Patients with clinically silent disease can still have evidence of osteitis on MRI, and this randomized, non-blinded, multicenter trial allocated 200 patients to MRI-guided RA treatment or conventional treat-to-target therapy.
Each group was evaluated at 4-month intervals with the disease activity score in 28 joints-C-reactive protein (DAS28-CRP). Patients in the MRI-guided treatment group underwent pre-visit imaging with the results made available to the rheumatologist. Those in the conventional treat-to-target arm also underwent MRI at 0, 12, and 24 months but their results were not reported. If a patient's RA was not controlled based on DAS28-CRP, or based on imaging in the MRI arm, treatment could be intensified according to protocol. The two co-primary endpoints were DAS28-CRP remission and no radiographic progression of disease at 24 months.
There were no statistically significant differences between the two co-primary outcomes and most secondary outcomes. Treatment in the MRI group was intensified 177 times, whereas only 22 escalations occurred in the conventional arm. This led 46% of the patients in the former group to receive biologics versus only 2% in the latter. Escalation in dosage and agent led to 19 serious adverse events in the MRI-guided group versus 7 adverse events in the conventional treatment group.
The authors concede several study limitations, namely that it was non-blinded, not generalizable (patients on biologics at recruitment were excluded), and unequal in randomization (the MRI group had lower baseline remission rates than the conventional group). Most interesting is the number of escalations in treatment for the MRI group over the conventional group, with no derived benefit and an increased risk of adverse events. This study makes a compelling case for restraint in using MRI-findings to manage RA.
Minicuts
Pilot of High-Risk HPV Testing in England [10]: This study showed that primary screening of women aged 24-64 with high-risk HPV (hrHPV) testing confers 50% greater sensitivity for CIN2 or worse, 40% for CIN3 or worse, and 30% for cervical cancer than liquid-based cytology. This raises interesting questions for cervical cancer screening in the U.S., where the USPSTF recommends liquid-based cytology and hrHPV testing as coequal screening exams done every 3 to 5 years respectively, or every 5 years together.
Health outcomes of non-sugar sweeteners (NSS) [11]: Part of an advisory statement to the World Health Organization, this systematic review sought to assess general health outcomes in healthy and overweight adults who use non-sugar sweeteners. For most outcomes—body weight, blood pressure, diabetes, cardiovascular risk, and cancer—there were no statistically significant differences between NSS intake versus no intake, but the review is mired by a lack of quality source material. NSS intake did, however, reduce the overall amount of sugar consumed in a day.
Diminutive polyps and metachronous colorectal cancer risk [12]: Diminutive polyps are 1-5 mm polyps that are resected and discarded without histological assessment. Investigators sought to determine whether the presence of high-risk diminutive polyps could predict risk of subsequent colorectal cancer. Their cohort study examined 51,000 diminutive polyps and found that even with high-risk features these polyps do not confer risk for advanced neoplasia.
Dr. Michael Hession is a resident at NYU Langone Health
Peer reviewed by Christian Torres, MD, Resident Physician — Internal Medicine, NYU Langone Health
Image courtesy of Wikimedia commons
References:
Connolly SJ, Crowther M, Eikelboom JW, et al. Full Study Report of Andexanet Alfa for Bleeding Associated with Factor Xa Inhibitors. NEJM. 2019 Jan. Available from: https://www.nejm.org/doi/full/10.1056/NEJMoa1814051
Majeed A, Ågren A, Holmström M, et al. Management of rivaroxaban- or apixaban-associated major bleeding with prothrombin complex concentrates: a cohort study. Blood 2017; 130: 1706-12.  https://www.ncbi.nlm.nih.gov/pubmed/28835439
Schulman S, Gross PL, Ritchie B, et al. Prothrombin complex concentrate for major bleeding on factor Xa inhibitors: a prospective cohort study. Thromb Haemost 2018; 118: 842-51.
Beieler A, Magaret A, Zhou Y, et al. Outpatient Parenteral Antimicrobial Therapy in Vulnerable Populations—People Who Inject Drugs and the Homeless. J. Hosp. Med. 2019 Feb;14(2):105-10. https://www.journalofhospitalmedicine.com/jhospmed/article/193132/hospital-medicine/outpatient-parenteral-antimicrobial-therapy-vulnerable
Ho J, Archuleta S, Sulaiman Z, Fisher D. Safe and successful treatment of intravenous drug users with a peripherally inserted central catheter in an outpatient parenteral antibiotic treatment service. J Antimicrob Chemother. 2010;65:2641-2644. doi: 10.1093/jac/dkq355.
Sukuki J, Johnson J, Montgomery M, et al. Outpatient parenteral antimicrobial therapy among people who inject drugs: a review of the literature. Open Forum Infect Dis. 2018;5(9):ofy194.
D'Couto HT, Robbins GK, Ard KL, et al. Outcomes according to discharge location for persons who inject drugs receiving outpatient parenteral antimicrobial therapy. Open Forum Infect Dis. 2018;5(5):ofy056.
Velazquez EJ, Morrow DA, DeVore AD, et al. Angiotensin-Neprilysin Inhibition in Acute Decompensated Heart Failure. N Engl J Med. 2019 Feb 7;380(6):539-548. https://solaci.org/_files/aha2018/PIONEER-HF-art%C3%ADculo-original.pdf
Møller-Bisgaard SM, Hørslev-Petersen K, Ejbjerg B, et al. Effect of Magnetic Resonance Imaging vs Conventional Treat-to-Target Strategies on Disease Activity Remission and Radiographic Progression in Rheumatoid Arthritis The IMAGINE-RA Randomized Clinical Trial. JAMA. 2019;321(5):461-472.  https://jamanetwork.com/journals/jama/fullarticle/2724024
Rebolj M, Rimmer J, Denton K, et al. Primary cervical screening with high risk human papillomavirus testing: observational study. BMJ. 2019 Feb; 364:l240 https://www.bmj.com/content/364/bmj.l240
Toews I, Lohner S, Küllenberg de Gaudry D, et al. Association between intake of non-sugar sweeteners and health outcomes: systematic review and meta-analyses of randomized and non-randomised controlled trials and observational studies. BMJ 2019 Feb;364:k4718 https://www.bmj.com/content/364/bmj.k4718
Vleugels JLA, Hassan C, Senore C. Diminutive Polyps With Advanced Histologic Features Do Not Increase Risk for Metachronous Advanced Colon Neoplasia. Gastro. 2019;156:623–634.  https://www.google.com/search?q=Vleugels+JLA%2C+Hassan+C%2C+Senore+C.+Diminutive+Polyps+With+Advanced+Histologic+Features+Do+Not+Increase+Risk+for+Metachronous+Advanced+Colon+Neoplasia.+Gastro&rlz=1C1OKWM_enUS778US778&oq=Vleugels+JLA%2C+Hassan+C%2C+Senore+C.+Diminutive+Polyps+With+Advanced+Histologic+Features+Do+Not+Increase+Risk+for+Metachronous+Advanced+Colon+Neoplasia.+Gastro&aqs=chrome..69i57.1060j0j8&sourceid=chrome&ie=UTF-8