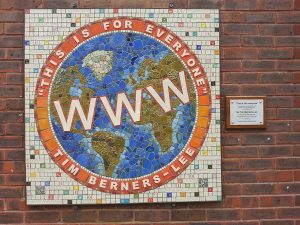 By Jacqueline Heath, MD
Peer Reviewed
With medicine advancing at such a rapid pace, it is crucial for physicians to keep up with the medical literature. This can quickly become an overwhelming endeavor given the sheer quantity and breadth of literature released on a daily basis. Primecuts helps you stay current by taking a shallow dive into recently released articles that should be on your radar. Our goal is for you to slow down and take a few small sips from the medical literature firehose. 
Recently, the ODYSSEY OUTCOMES trial found that the addition of the PCSK9 monoclonal antibody alirocumab to high-intensity or maximum-tolerated statin treatment was associated with fewer all-cause deaths (see below for demographic description). Now, this new study utilized a pre-specified analysis to determine the extent to which alirocumab reduced total (first and subsequent) nonfatal cardiovascular events and all-cause deaths in the ODYSSEY OUTCOMES trial.
Eligible patients were at least 40 years-old, had capacity to give written informed consent, had been hospitalized with an ACS 1- 12 months prior to randomization, and had an LDL-C of at least 70 mg/dL, a non-HDL cholesterol of at least 100 mg/dL or apolipoprotein B of at least 80 mg/dL (these values were measured after at least two weeks of stable treatment with high- or maximally-tolerated- statin therapies). After ACS, adding alirocumab to high-intensity statin therapy was found to significantly reduce nonfatal cardiovascular events (HR 0.87, P<0.0001), fatal events (HR 0.83, P<0.02), nonfatal MI, stroke or unstable angina (HR 0.84, P<0.0001), and fatal events (HR 0.82, P<0.04). This study potentially left significant baseline patient characteristics unaccounted for in its inclusion/exclusion criteria (e.g. genetic variations). However, the multitude of statistically significant results gives promise that alirocumab is an efficacious adjunct lipid-lowering agent in this investigated patient population. The next step would be to wait for additional studies to produce similarly significant results. If the results from this study are found to be reproducible, alirocumab may well become incorporated into treatment guidelines and become standard-of-care for post-ACS patients with persistent lipid abnormalities unable to be controlled by statins alone.
Ambulatory patients receiving chemotherapy treatment are known to have an increased risk for venous thromboembolism, as well as an increased risk for major bleeding complications [3]. This double-blinded, randomized control trial examined the efficacy and safety in rivaroxaban use for VTE prophylaxis in this population. Participants were selected if they had a Khorana score (a tool for evaluating VTE risk, validated for use in the ambulatory cancer population) of at least 2/6, indicating patients with a relatively higher risk for VTE who presumably might benefit most from pharmacologic VTE prophylaxis.  Represented cancer types included 53.5% categorized as "very high risk" (pancreatic, gastric/GE-junction), and 33.1% categorized as "high risk" (GU, lung, lymphoma, ovarian), with the remaining 13.3% representing "average/below-average risk" cancer types (breast, other).
The primary efficacy endpoint was a composite, including objectively confirmed symptomatic or asymptomatic proximal deep-vein thrombosis in a lower limb, symptomatic DVT in an upper limb or distal DVT in a lower limb, symptomatic or incidental pulmonary embolism, and death from VTE. Of the 841 patients who underwent randomization, the primary efficacy end point was not found to be significantly different between the two groups (hazard ratio, 0.66; 95% confidence interval [CI], 0.40 to 1.09; P = 0.10) during the observed 180-day period. However, there was a subsequent prespecified intervention-period analysis, including the same patients but only during the intervention period spanning the first received trial agent to the last dose's receipt plus two days, in which a significantly decreased risk of VTE was found in the rivaroxaban group (hazard ratio, 0.40; 95% CI, 0.20 to 0.80). The primary safety endpoint was the occurrence of major bleeding as defined by the international Society of Thrombosis and Hemostasis: bleeding leading to a transfusion or to a decrease in hemoglobin level of greater than 2 g per deciliter. Comparison of primary safety endpoint frequency between this study's two groups similarly found no statistically significant difference between them (hazard ratio, 1.96; 95% CI, 0.59 to 6.49).
This study has several limitations, including applying the Khorana score to several cancer-types that are not well-represented in the score's validation trial, significant loss to follow up (43.7% from rivaroxaban group and 50.2% from placebo group prematurely discontinued their assigned intervention), and a lack of disease-specific or chemotherapy-specific data. This study is unlikely to change practice on its own, but if combined with larger future studies that can reproduce these findings, it stands to add valuable data to research on the clinical risks and benefits surrounding administration of VTE prophylaxis in ambulatory cancer patients receiving chemotherapy.
Providers frequently offer low-dose CT lung cancer screening to high-risk individuals, but there has been little evidence available to help subsequently risk-stratify patients who are found to have a solid pulmonary nodule. This cohort study used the original nodule data reported by radiologists from the NELSON trial, specifically nodules characterized as new solid nodules between 15 and 50 cubic mm. Eligible participants were aged 50-75 years, had smoked >15 cigarettes per day for >25 years or >10 cigarettes per day for >30 years and were still smoking or stopped within 10 years of the study's start date. Participants were excluded if they were found to have high-risk nodules (500 cubic mm or greater); the study's detection limit of 15 cubic mm, which is why nodules smaller than that size could not be included.
A total of 7295 of participants with these findings were followed to a second round of screening imaging and 6922 participants to a third round. Six hundred-eighty participants, representing a total of 1020 nodules were included. Of these, 356 (52%) participants were found to have non-resolving nodules persistently seen on subsequent scans, and only 25 (7%) of these patients with persistent nodules were diagnosed with lung cancer during this study's follow-up period. Additionally, when nodules were stratified by volume and volume doubling time (VDT), results found that nodules with either a maximum of 590 days VDT or at least a 200 mm3 volume had a 100% sensitivity, 84% specificity and a 27% positive predictive value for lung cancer. Based on this study's findings, it may become standard of care for providers to look toward volume and VDT measurements to guide their management of low- and intermediate- risk nodules found on LDCT screenings. Thus, this study's findings could help providers risk stratify screening-identified nodules in a more standardized way, hopefully reducing unnecessary post-screening diagnostic procedures in lower-risk nodules and hastening those diagnostic procedures in higher-risk nodules.
This randomized control trial aimed to measure the safety and efficacy of combined formoterol (LABA) and mometasone furoate (ICS) treatment in patients with persistent asthma, compared with mometasone furoate alone. The safety endpoint was Serious Asthma-related Outcomes (SAOs), including asthma-related deaths, asthma-related intubation, and asthma-related hospitalization. The efficacy endpoint was time to first asthma exacerbation. Included participants were at least 12 years old, had persistent asthma for at least 1 year, and received an approved treatment-type. Patients were excluded if they did not meet criteria for "controlled" asthma.
The formoterol/mometasone furoate group had a significantly lowered risk of asthma exacerbation compared with the mometasone furoate group (HR 0.89, 95% CI 0.80- 0.98, P=0.021), without a significantly different risk for SAOs (HR 1.22, 95% CI 0.76-1.94). Of note, the study actually had 16 fewer SAOs than planned, but still had at sufficient power (83% power) to suggest noninferiority (p= 0.411).
One critical difference between this article and the prior articles [6,7] that provoked concern over the safety of adding LABAs to ICS therapies was that this study required participants to have "controlled" asthma prior to the study's start (i.e. prior to the start of LABA initiation for those randomized to the combined LABA/ICS group). Critics of prior studies pointed out that undertreatment with inhaled corticosteroids could function as an effect modifier in assessing a patient's risk for SAOs (e.g. LABAs can "mask" uncontrolled asthma in these cases to explain worse outcomes) [8]. This study directly addresses this concern and therefore is a long-overdue addition to the literature. Providers now have more evidence behind incorporating LABAs into their persistent asthma patients' treatment regimens with less fear of harming them by doing so.  
Minicuts:
While antimuscarinic agents are commonly used to treat overactive bladder, they are only modestly efficacious and produce a multitude of adverse effects. This randomized control trial investigated the safety, tolerability and efficacy of vibegron, a beta-3 adrenergic receptor agonist, when administered alone or alongside an antimuscarinic (tolterodine) in patients with overactive bladder. This study found that, in patients with overactive bladder, vibegron significantly decreased average daily micturitions and the number of urge incontinence episodes.
In women with fibromyalgia, three inhaled formulations of pharmaceutical-grade cannabis (with varying THS/CBD content) were tested against a placebo variety (without any THC or CBD). This randomized control trial measured the following endpoints for three hours after a single vapor inhalation: THC and CBD plasma concentrations, pressure and electrical pain thresholds, spontaneous pain scores, and drug high. The group receiving medium THC/CBD content reported a 30% decrease in pain scores compared to placebo (90% vs 55% of patients, P = 0.01), which inversely correlated with the magnitude of drug high (ρ = -0.5, P < 0.001).
In the previous phase III KEYNOTE-024 study, pembrolizumab significantly improved progression-free survival and overall survival (OS) compared with platinum-based chemotherapy in patients with previously untreated, advanced NSCLC without EGFR/ALK aberrations. This updated OS and tolerability analysis aims to account for potential bias introduced by crossover from chemotherapy to pembrolizumab in order to more accurately analyze the OS benefit of pembrolizumab with prolonged follow-up.
Dr. Jacqueline Heath is a resident at NYU Langone Health
Peer reviewed by David Kudlowitz, MD, NYU Internal Medicine Associates
Image courtesy of Wikimedia Commons
References
[1] Szarek M, et al. Alirocumab Reduces Total Nonfatal Cardiovascular and Fatal Events: The Odyssey Outcomes Trial. J Am Coll Cardiol. 2019 Feb 5;73(4):387-396. doi: 10.1016/j.jacc.2018.10.039. Epub 2018 Nov 11. https://www.ncbi.nlm.nih.gov/pubmed/30428396
[2] Khorana AA et al. Rivaroxaban for Thromboprophylaxis in High-Risk Ambulatory Patients with Cancer. N Engl J Med. 2019 Feb 21;380(8):720-728. doi: 10.1056/NEJMoa1814630. https://www.nejm.org/doi/full/10.1056/NEJMoa1814630
[3] Lyman GH, Eckert L, Wang Y, Wang H, Cohen A. Venous thromboembolism risk in patients with cancer receiving chemotherapy: a real-world analysis. Oncologist 2013;18:1321-1329.
[4] Walter JE, et al. Persisting new nodules in incidence rounds of the NELSON CT lung cancer screening study. Thorax. 2019 Mar;74(3):247-253. doi: 10.1136/thoraxjnl-2018-212152. Epub 2018 Dec 27. https://www.ncbi.nlm.nih.gov/pubmed/30591535
[5] Weinstein CLJ, Ryan N. Serious asthma events with mometasone furoate plus formoterol compared with mometasone furoate. J Allergy Clin Immunol. 2018 Dec 8. pii: S0091-6749(18)31740-8. doi: 10.1016/j.jaci.2018.10.065. https://www.ncbi.nlm.nih.gov/pubmed/30537475
[6] Castle W, Fuller R, Hall J, et al. Serevent nationwide surveillance study: comparison of salmeterol with salbutamol in asthmatic patients who require regular bronchodilator treatment. BMJ 1993; 306: 1034–1037.
[7] Nelson HS, Weiss ST, Bleecker ER, et al. The Salmeterol Multicenter Asthma Research Trial: a comparison of usual pharmacotherapy for asthma or usual pharmacotherapy plus salmeterol. Chest 2006; 129: 15–26.
[8] M.R. Sears, F. Radner. Safety of formoterol in asthma clinical trials: an update. Eur Respir J, 43 (2014), pp. 103-114
[9] Mitcheson HD, et al. Vibegron (RVT-901/MK-4618/KRP-114V) Administered Once Daily as Monotherapy or Concomitantly with Tolterodine in Patients with an Overactive Bladder: A Multicenter, Phase IIb, Randomized, Double-blind, Controlled Trial. Eur Urol. 2019 Feb;75(2):274-282. doi: 10.1016/j.eururo.2018.10.006. Epub 2018 Oct 25. https://www.europeanurology.com/article/S0302-2838(18)30747-4/fulltext
[10] van de Donk T, et al. An experimental randomized study on the analgesic effects of pharmaceutical-grade cannabis in chronic pain patients with fibromyalgia. Pain. 2018 Dec 20. doi: 10.1097/j.pain.0000000000001464.   https://www.ncbi.nlm.nih.gov/pubmed/30585986
[11] Rec M, et al. Updated Analysis of KEYNOTE-024: Pembrolizumab Versus Platinum-Based Chemotherapy for Advanced Non-Small-Cell Lung Cancer With PD-L1 Tumor Proportion Score of 50% or Greater. J Allergy Clin Immunol. 2018 Dec 8. pii: S0091-6749(18)31740-8. doi: 10.1016/j.jaci.2018.10.065. http://ascopubs.org/doi/full/10.1200/JCO.18.00149