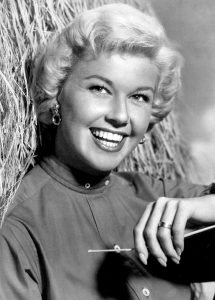 By Randall Chan, MD
Peer Reviewed
With medicine advancing at such a rapid pace, it is crucial for physicians to keep up with the medical literature.  This can quickly become an overwhelming endeavor given the sheer quantity and breadth of literature released on a daily basis. Primecuts helps you stay current by taking a shallow dive into recently released articles that should be on your radar. Our goal is for you to slow down and take a few small sips from the medical literature firehose. 
TransCatheter Aortic-Valve Replacement with a Self-Expanding Valve in Low-Risk Patients [1]
Transcatheter Aortic-Valve Replacement (TAVR) is an alternative to surgery in patients with severe aortic stenosis who are at increased risk of death from surgery [2]. It is unclear how TAVR compares to the usual care of surgery within low-risk patients.
This was explored in a multinational randomized non-inferiority trial in 86 centers in Australia, Canada, France, Japan, US, New Zealand and the Netherlands from Mar 2016 to Nov 2018. TAVR with self-expanding supraannular bioprosthetic valve was compared to surgical aortic-valve replacement in patients with severe aortic stenosis considered low surgical risk.  Eight hundred-fifty patients were followed over a period of 12 months. Severe Aortic stenosis was defined as aortic-valve area of 1.0 cm2 or less, mean gradient of ³40 mmHg, or maximal aortic-valve velocity of 4.0 m/s or more. One thousand four hundred sixty-eight patients underwent randomization, with 1403 patients completing either TAVR or usual care (traditional surgical valve replacement). Patients were stratified and matched in regards to age, gender, NYHA class, diabetes, hypertension, cerebrovascular disease, as well as other cardiac risk factors such as previous preexisting pacemaker or myocardial infarction and atrial flutter.
Results showed that within 30 days of the procedure, patients with TAVR were found to have a lower incidence of disabling stroke (0.5% vs 1.7%) and atrial fibrillation (7.7% vs 35.4%). Other secondary outcomes were favorable for TAVR, including bleeding complications (2.4% vs 7.5%) and acute kidney injury (0.9% vs 2.8%). TAVR patients did have a higher incidence of moderate or severe aortic regurgitation (3.5% vs 0.5%) and pacemaker implantation (17.4 vs 6.4%). At 12 months, patients within the TAVR group had lower aortic-valve gradient than the surgery group (8.6 mm Hg vs 11.2 mmHg) with larger orifice areas (2.3 cm2 vs 2.0 cm2). At 24 months, the estimated incidence of death (5.3% TAVR vs 6.7% surgery) was non-inferior (CI -4.9 to 2.1). Additionally, the estimated incidence of disabling stroke was found to be at 1.1% TAVR vs 3.5% surgical group. Limitations include that this is a pre-specified interim analysis with 850 patients reaching 12 months of follow-up and not the full 24 months.
In patients with severe aortic stenosis at low surgical risk, TAVR was found to be non-inferior to surgery in regards to composite endpoints of death and stroke at 24 months. In comparison to surgery, TAVR with self-expanding supraannular bioprosthesis was associated with lower incidence of disabling stroke, acute kidney injury, bleeding events and atrial fibrillation, but with higher incidence of aortic regurgitation and permanent pacemaker.
Rapid Detection of Methicillin-Resistant Staphylococcus aureus in BAL [3]
Currently, guidelines recommend using vancomycin or linezolid for patients with suspected methicillin-resistant Staphylococcus aureus (MRSA) pneumonia. However, potential harms of these antibiotics can include disruption of host flora as well as potential medication related toxicity. This study's purpose was to determine whether rapid testing for MRSA in BAL specimens will lead to shorter duration of empiric use of vancomycin or linezolid.
"Rapid Detection of Methicillin-Resistant Staphylococcus aureus in BAL" was a randomized control study. It divided 45 mechanically-ventilated, ICU patients with suspected MRSA pneumonia into 23 patients who received usual care and 22 patients who were tested for MRSA pneumonia on the basis of BAL with rapid diagnostic testing (RDT) via polymerase chain reaction. The RDT's results were later compared to gold standard of BAL specimen culture. This study was conducted at a single tertiary care center, Northwestern University, from May 2016-January 2017. Primary outcome was defined as the duration of vancomycin or linezolid administration with secondary endpoints defined as safety. Safety was defined as the need for additional anti-MRSA treatment within 28 days, an increase in serum creatinine by 0.5 g/dL from baseline, thrombocytopenia with drop in platelet count to <100,00/mL, any new hospital-acquired infection, as well as hospital length of stay and in-hospital mortality.
Vancomycin and linezolid use was significantly reduced in the intervention group compared to usual care (32h vs. 72 h). Additionally, hospital mortality was 13.6% in the intervention group versus 39.1% in the usual care group (95% CI of -3.3 to 50.3, p =0.06). Standardized mortality was 0.48 in the intervention group versus 1.18 in the usual care group. Limitations include that this was open label with rapid PCR results sent to the primary team physician immediately with vancomycin or linezolid discontinued as soon as negative test results were available within experimental group, roughly 68min after BAL sample was collected by the laboratory. RPCR correlated with positive MRSA cultures in 22 of 26 samples, with 4 false positives and 1 false negative, showing sensitivity and specificity of MRSA at 95.7% and 98.2%. Primary attending refused study enrollment for 2 patients (where primary physician wished to continue anti-MRSA coverage until BAL culture results were available) whereas 10 patients were excluded because of suspected extrapulmonary MRSA infection. Additionally, Acute Physiology and Chronic Health Evaluation (APACHE) IV-predicted mortality was lower for patients enrolled in the RPCR group compared to usual care group (28.4% vs 33.2%). [4]
BAL RDT for MRSA significantly reduced use of vancomycin or linezolid in ventilated patients with suspected pneumonia. RDT had no adverse effects with a noted large secondary trend towards lower hospital mortality. This suggests that early discontinuation of anti-MRSA antibiotics was not only safe but potentially beneficial, which is consistent with previous studies which associate fewer antibiotics and lower mortality, if made with accurate diagnosis [5]. Limitations include that this was also performed at a single tertiary care center as well as the sample size, given that this was considered a pilot study and requires further investigation before broad applications can be made.
Associations of Dietary Cholesterol or Egg Consumption With Incident Cardiovascular Disease and Mortality [6]
The Dietary Guidelines for Americans 2015-2020 supports the Institute of Medicine in stating that "individuals should eat as little dietary cholesterol as possible while consuming a healthy eating pattern" [7].  A new study seeks to determine if the association of higher dietary cholesterol intake via eggs is also associated with increased risk of cardiovascular disease (CVD) and all-cause mortality.
Using data collected between March 1985 and August 2016, 6 prospective cohorts were analyzed. Twenty nine thousand six hundred fifteen participants were followed over 17.5 years. There were 5400 incidents of CVD related events and 6132 all-cause deaths. Models were adjusted for age, sex, race, ethnicity, education, smoking status as well as pack-years with physical activity, alcohol intake, as well as BMI, diabetes status as well as blood pressure, high-density lipoprotein (HDL) cholesterol, non-HDL and use of lipid-lowering and antihypertensive medications.
Each additional 300 mg of dietary cholesterol consumed per day was associated with higher risk CVD (1.17, 95% CI 1.09-1.26) and all-cause mortality (1.18, 95% 1.10-1.26). Egg consumption and incident CVD was found to have a stronger association in women (1.13, 95% CI 1.04-1.21) compared to men (1.03, 95% 0.99-1.08) and stronger in participants without low lipid levels (1.09, 95% CI 1.05-1.12) than in those with low lipid numbers (0.95, 95% CI 0.86-1.05). However, once each cohort was adjusted for total cholesterol intake in diet (including meat and eggs), the association between eggs, CVD, and mortality was non-significant.
This illustrates that higher consumption of dietary cholesterol or eggs was significantly associated with higher risk of incident CVD and all-cause mortality in a dose-responsive manner. However, this was no longer found to be significant after adjusting for equal total dietary cholesterol consumption. Recent meta-analysis did not report conclusive association due to heterogeneity of available studies and sparse data, such as frequent (>1/day) vs infrequent consumption (<1/week). Other previous meta-analysis had confounding factors such as correlation with unhealthy behaviors such as low physical activity or current smoking, which if not considered, could result in different conclusions. 
Association of Angiotensin-Converting Enzyme Inhibitors or Angiotensin Receptor Blocker Use with Outcomes After Acute Kidney Injury [8]
Acute Kidney Injury (AKI) is a common complication of hospitalized patient and consistently found to be associated with increased long-term risk of death. Patients discharged after an episode of AKI have a 40% increased risk of death in the 2 years after hospitalization compared to patients who do not develop AKI. Recent data suggest that nephrologist follow-up was associated with a 24% reduction in risk of death following hospitalization, little is known that modify outcomes after an episode of AKI. [9]
The purpose of this study was to determine whether an angiotensin-converting enzyme inhibitor (ACEI) or angiotensin receptor blocker (ARB) is associated with better outcomes after hospitalization in patients with acute kidney injury with the primary outcome as all-cause mortality and secondary outcomes as hospitalization for a renal cause such as AKI or hyperkalemia.  The authors conducted an observational study on a cohort of 59,951 patients who resided in Alberta, Canada from July 2008-Mar 2013 with an episode of AKI during hospitalization. An AKI was defined as an increase in serum creatinine concentration of 50% or greater during hospitalization or of 0.3 mg/dL within 48 hours and/or a need for dialysis during index hospitalization.  Prescription drug information was collected to contribute drug-dispensing data to the Pharmaceutical Information with 96% of drugs dispensed from community pharmacies within the system. ACEI or ARB user was defined within the study as a patient who received 1 prescription within 6 months after discharge.
After adjusting for comorbidities, ACEI or ARB use was associated with lower mortality in patients with AKI after 2 years. The number all-cause mortality in ACEI or ARB were found to be at 3713 events/9456 patients compared to 4781 events/9456 patients of non-users resulting in a lower morality rate (0.85, 95% CI 0.81-.89). However, patients who had received an ACEI or ARB also were found to be at a higher risk for hospitalization for renal cause (1.28, 95% CI 1.12-1.46) typically from acute renal failure and hyperkalemia. Limitations include to the retrospective use of data and observational design and that the cohort was limited to patients in Alberta, Canada, who had measured outpatient serum creatinine levels 180 days prior to hospitalization.
This suggest that patients with AKI may benefit from ACEI or ARB after discharge, which does not require specialized care and can be readily implemented with appropriate monitoring. However, this may also be accompanied with a high rates of hospitalization due to renal causes.
MiniCuts
Pembrolizumab Treatment for Progressive Multifocal Leukoencephalopathy [10]
Progressive multifocal leukoencephalopathy (PML) is an opportunistic brain infection caused by the JC virus, with program cell death protein 1 (PD-1) as a negative regulator that may contribute to impaired viral clearance, and the question of whether pembrolizumab could be used to block PD-1 to help with anti-JC immune activity in patients with PML.
Pembrolizumab at a dose of 2 mg/kg, administered every 4-6 weeks for max of 3 doses, induced down-regulation on lymphocytes in 8 patients, with 5 patients noting to have clinical improvement or stabilization of PML, as measured by a reduction in JC viral load and increased CD4+ and CD8+ activity against JC virus. 
Cardiovascular Outcomes of Calcium-Free vs Calcium-Based Phosphate Binders in Patients 65 Years or Older with End-stage Renal Disease Requiring Hemodialysis [11]
It is unknown whether calcium-based phosphate binders in ESRD have increased cardiovascular risk compared to the costlier calcium-free, sevelamer carbonate within the population of elderly patients 65 and older with ESRD. In this observational cohort study, patients were split into two groups, with 2639 patients initiating sevelamer and 2065 patients, using calcium acetate. The study did not suggest increased cardiovascular risk with calcium acetate vs. sevelamer. 
Association of Treatment with 5a-Reductase Inhibitors with Time to Diagnosis and Mortality in Prostate Cancer [12]
In this population-based cohort study, 80875 men diagnosed with Prostate Cancer from Jan 2001 to Dec 2015 were evaluated for prostate cancer-specific mortality with secondary outcomes including time from first elevated prostate specific antigen (PSA) to biopsy and all-cause mortality. It suggests that pre-diagnostic use of 5a- Reductase Inhibitors (5-ARI) delays diagnosis (3.6 yrs vs 1.4 yrs) and worsens cancer-specific outcomes in men with prostate cancer, given that 5-ARI may reduce serum PSA concentration by 50%.
Dr. Randall Chan  is a resident physician at NYU Langone Health
Peer reviewed by David Kudlowitz, MD, internal medicine, NYU Langone Health
Image courtesy of Wikimedia Commons
References
Popma, Jeffrey J., et al. "Transcatheter Aortic-Valve Replacement with a Self-Expanding Valve in Low-Risk Patients." New England Journal of Medicine, vol. 380, no. 18, 2019, pp. 1706–1715., doi:10.1056/nejmoa1816885. https://www.ncbi.nlm.nih.gov/pubmed/30883053
Popma JJ, Adams DH, Reardon MJ, et al. "Transcatheter aortic valve replacement using a self-expanding bioprosthesis in patients with severe aortic stenosis at extreme risk for surgery." J Am Coll Cardiol. 2014; 63: 1972-81.
Paonessa, Joseph. "Rapid Detection of Methicillin-Resistant Staphylococcus Aureus in BAL." CHEST, vol. 155, no. 5, May 2019, pp. 999–1007. https://journal.chestnet.org/article/S0012-3692(19)30156-4/abstract
Zimmerman JE, Kramer AA, McNair DS, Malila FM. "Acute Physiology and Chronic Health Evaluation (APACHE) IV: hospital mortality assessment for today's critically ill patients." Crit Care Med. 2006;34(5): 1297-1310.
De Jong E, van Oers JA, Beishuizen A, et al. "Efficacy and safety of procalcitonin guidance in reducing the duration of antibiotic treatment in critically ill patients: a randomised, controlled, open label trial." Lancet Infect Dis. 2016;16(7): 819-827.
Zhong, Victor W., et al. "Associations of Dietary Cholesterol or Egg Consumption With Incident Cardiovascular Disease and Mortality." JAMA, vol. 321, no. 11, 2019, p. 1081., doi:10.1001/jama.2019.1572.  https://jamanetwork.com/journals/jama/article-abstract/2728487?smid=nytcore-ios-share
US Department of Agriculture. Agricultural Research Service, Nutrient Data Laboratory. USDA National Nutrient Database for Standard Reference, Release 28. Version Current: September 2015.https://ndb.nal.usda.gov/ndb/. Accessed May 2019.
Brar, Sandeep, et al. "Association of Angiotensin-Converting Enzyme Inhibitor or Angiotensin Receptor Blocker Use With Outcomes After Acute Kidney Injury." JAMA Internal Medicine, vol. 178, no. 12, 2018, p. 1681., doi:10.1001/jamainternmed.2018.4749. https://www.ncbi.nlm.nih.gov/pubmed/30422153
Lafrance JP, Miller DR. Acute kidney injury associates with increased long-term mortality. J Am Soc Nephrol. 2010;21(2):345-352. doi:10.1681/ASN.2009060636
Cortese, Irene, et al. "Pembrolizumab Treatment for Progressive Multifocal Leukoencephalopathy." New England Journal of Medicine, vol. 380, no. 17, 2019, pp. 1597–1605., doi:10.1056/nejmoa1815039. https://www.nejm.org/doi/10.1056/NEJMoa1815039
Spoendlin, Julia, et al. "Cardiovascular Outcomes of Calcium-Free vs Calcium-Based Phosphate Binders in Patients 65 Years or Older With End-Stage Renal Disease Requiring Hemodialysis." JAMA Internal Medicine, 2019, doi:10.1001/jamainternmed.2019.0045. https://www.ncbi.nlm.nih.gov/pubmed/31058913
Sarkar, Reith R., et al. "Association of Treatment With 5α-Reductase Inhibitors With Time to Diagnosis and Mortality in Prostate Cancer." JAMA Internal Medicine, 2019, doi:10.1001/jamainternmed.2019.0280. https://www.ncbi.nlm.nih.gov/pubmed/31058923