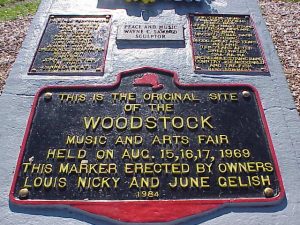 By Peter Sheng, MD, MPH
Peer Reviewed
With medicine advancing at such a rapid pace, it is crucial for physicians to keep up with the medical literature.  This can quickly become an overwhelming endeavor given the sheer quantity and breadth of literature released on a daily basis. Primecuts helps you stay current by taking a shallow dive into recently released articles that should be on your radar. Our goal is for you to slow down and take a few small sips from the medical literature firehose.  
Sodium-Glucose Cotransporter-2 Inhibitors and the Risk for Severe Urinary Tract Infections: A Population-Based Cohort Study [1]
Sodium-glucose cotransporter-2 (SGLT-2) inhibitors prevent glucose reabsorption in the renal proximal tubule but increased glucose excretion may facilitate bacterial growth in the urinary tract. While the U.S. Food and Drug Administration (FDA) warns against severe urinary tract infection (UTI) as an adverse event based on post-marketing reports, this association has not been adequately studied. Furthermore, meta-analyses of trials showed mixed results regarding the link between SGLT-2 inhibitor use and UTI's in general. [2,3]
This retrospective cohort study used records from two commercial insurance databases and included adult patients with type 2 diabetes mellitus (mean age 55 years, mean hemoglobin A1c 8.8) starting either an SGLT-2 inhibitor, dipeptidyl peptidase-4 (DPP-4) inhibitor, or glucagon-like peptide-1 (GLP-1) agonist. Exclusion criteria included living in nursing homes or having cancer, HIV, renal insufficiency, history of UTI, or significant UTI risk factors such as anatomical abnormalities. The primary outcome was severe UTI events including hospitalization for primary UTI, sepsis with UTI, or pyelonephritis. Results showed that SGLT-2 inhibitor use was not associated with increased risk of severe UTI when compared with use of DPP-4 inhibitors (HR 0.98; 95% CI 0.68 to 1.41) or GLP-1 agonists (HR 0.72; 95% CI 0.53 to 0.99). SGLT-2 inhibitor use was also not associated with increased risk of outpatient UTI, a secondary outcome, when compared with use of DPP-4 inhibitors (HR 0.96; 95% CI 0.89 to 1.04) or GLP-1 agonists (HR 0.91; 95% CI 0.84 to 0.99).
Choosing a second-line antidiabetic medication can be complicated with multiple patient characteristics and side effects to consider. This study, based on real-world evidence, suggests that risk of UTI is less important a factor to consider among commercially-insured patients without significant comorbidities or baseline risk of UTI. 
Immunogenicity and safety of the adjuvanted recombinant zoster vaccine in adults with haematological malignancies: a phase 3, randomised, clinical trial and post-hoc efficacy analysis [4]
The recombinant zoster vaccine, Shingrix, is currently indicated for patients aged ≥50 years to prevent herpes zoster. Similarly, immunocompromised patients are at higher risk of developing this condition and may also benefit from herpes zoster vaccination.
This phase 3, blinded, placebo-controlled trial randomized 569 patients with hematological malignancies undergoing immunosuppressive therapies to either two doses of Shingrix vaccine or placebo. Patients with hematopoietic stem cell transplantation or HIV were excluded. Results showed that humoral and cell-mediated immune responses were achieved in 80.4% and 83.7%, respectively, of the vaccinated cohort compared to 0.8% and 6.8%, respectively, of the placebo cohort at 2 months, and the higher immune responses in the vaccinated cohort continued to be evident at 1 year. Among the vaccinated group, the most common solicited injection site symptom was pain (79.5%) while the most common solicited general symptom was fatigue (58.3%). Incidence of serious and fatal adverse events and potential immune-mediated diseases were similar between vaccinated and placebo groups.
While this trial was overall well-designed, it is important to note that almost 30% of the participants receiving vaccination or placebo were not included in the per-protocol cohort analysis for immunogenicity, most commonly excluded after protocol violation or for serious adverse event, thus affecting the study's internal validity. Nonetheless, the immunogenicity and safety of the recombinant zoster vaccine shown in this study support its use in patients with hematologic malignancies undergoing immunosuppressive therapies. 
Comparative Accuracy of Focused Cardiac Ultrasonography and Clinical Examination for Left Ventricular Dysfunction and Valvular Heart Disease: A Systematic Review and Meta-Analysis [5]
Focused cardiac ultrasonography (FoCUS) can be performed rapidly at the bedside and provides information that may assist clinical evaluation of cardiac pathologies. The goal of this meta-analysis was to assess the accuracy of FoCUS-assisted examination compared to clinical assessment alone in diagnosing left ventricular (LV) systolic dysfunction or aortic or mitral valve disease with transthoracic echocardiography serving as the reference standard.
This meta-analysis screened 5,428 studies from 1990 to 2019 and included nine studies involving 1,189 patients. FoCUS-assisted clinical assessment had higher sensitivities than clinical assessment alone in the diagnosis of LV dysfunction (84% vs 43%) and aortic or mitral valve disease (71% vs 46%). Specificities of FoCUS-assisted clinical assessment was similar to that of clinical assessment alone for both LV dysfunction (89% vs 81%, respectively) and aortic or mitral valve disease (both 94%).
The results of this meta-analysis are limited by how multiple studies having high or unclear risk of bias; for example, prior echocardiographic results were sometimes available during the beside evaluation. Because FoCUS significantly improved sensitivities of clinical assessment for LV dysfunction and aortic or mitral valve disease, it would be a useful tool for ruling out those conditions. Since it did not improve specificity however, FoCUS would be less suitable for definitive confirmation of these cardiac pathologies. 
Hospital revisits within 30 days after discharge for medical conditions targeted by the Hospital Readmissions Reduction Program in the United States: national retrospective analysis [6]
The Hospital Readmissions Reduction Program (HRRP) was established to encourage improvements in discharge planning and care transitions by imposing financial penalties on hospitals with higher 30-day readmission rates than expected. However, this 30-day readmissions metric does not include post-hospitalization emergency department visits or observational unit stays, so the effect of HRRP on total hospital revisits within 30 days of hospital discharge had been unclear.
This retrospective cohort study included over 3 million hospital stays of Medicare patients for acute myocardial infarction, heart failure, or pneumonia and assessed temporal trends in the number of hospital revisits. From January 2012 through October 2015, an increase in total hospital revisits was observed (0.023 monthly increase in visits per 100 patient discharges, 95% CI 0.010 to 0.035). When analyzing by type of hospital revisit, emergency department visits and observational unit stays increased while hospital readmissions declined.
This study confirms the decline in 30-day hospital readmissions after HRRP implementation. However, the increase in total hospital revisits suggests that further improvements in discharge planning and care transition may be needed to reverse the trend of increasing post-hospitalization emergency department visits and observational units stays.
Minicuts
Association of Extreme Heat Events with Hospital Admission or Mortality Among Patients with End-Stage Renal Disease [7]
Among 7,445 patients with end stage renal disease in three major US cities, the effect of extreme heat events, defined as temperature ≥95th percentile based on historical data for same calendar day, was assessed using electronic health records. Results showed that on days with extreme heat events, compared to days without, there was increased same day hospitalization (RR 1.27; 95% CI 1.13 to 1.43) and increased same day mortality (RR 1.31; 95% CI 1.01 to 1.70).
Direct-Acting Antiviral Therapy for HCV Infection is Associated with Increased Survival in Patients with a History of Hepatocellular Carcinoma [8]
It was previous unknown whether a survival benefit existed for using direct-acting antiviral therapy to treat hepatitis C virus infection in patients with prior hepatocellular carcinoma. This multicenter retrospective cohort study showed that patients in this population who received direct-acting antiviral therapy, compared to those did not, had a statistically significant reduction in mortality (HR 0.54; 95% CI 0.33 to 0.90).
Vitamin D Supplementation and Prevention of Type 2 Diabetes [9]
Since low vitamin D level has been linked to risk of type 2 diabetes, this randomized controlled trial aimed to determine whether vitamin D supplementation in prediabetic patients can prevent new-onset diabetes. Results showed that vitamin D supplementation at 4,000 IU daily, compared to placebo, was not associated with lower risk of diabetes (HR 0.88; 95% CI 0.75 to 1.04) after a median 2.5 years of follow up.
Effect of a Professional Coaching Intervention on the Well-Being and Distress of Physicians: A Pilot Randomized Clinical Trial [10]
This single-institution, multisite study included 88 physicians with at least 5 years of clinical practice who were randomized to receive either six sessions of professional coaching over telephone or no intervention. Physician who received professional coaching, compared to those who did not, had statistically significant reductions in emotional exhaustion and burnout as well as greater improvements in quality of life and resilience.
Dr. Peter Sheng is a 1st year resident at NYU Langone Health
Peer reviewed by Neil Shapiro, MD, editor-in-chief, Clinical Correlations
Image courtesy of Wikimedia Commons
References