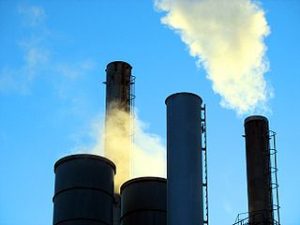 By Simone Blaser, MD
Peer Reviewed
With medicine advancing at such a rapid pace, it is crucial for physicians to keep up with the medical literature. This can quickly become an overwhelming endeavor given the sheer quantity and breadth of literature released on a daily basis. Primecuts helps you stay current by taking a shallow dive into recently released articles that should be on your radar. Our goal is for you to slow down and take a few small sips from the medical literature firehose.
Ambient Particulate Air Pollution and Daily Mortality in 652 Cities [1]
Particulate matter, the byproduct of combustion or atmospheric chemical transformation, is a known
pollutant, and previous studies have linked inhaled particulate matter with increased mortality. Many of these studies, however, were limited to single regions.
Using the Multi-City Multi-Country Collaborative Research Network database, researchers in this study analyzed available data on air pollution from 1986 to 2015 in 652 urban areas, in 24 countries. Mortality data was collected via local authorities and classified via ICD codes for daily all-cause, cardiovascular, and respiratory mortality.  The analysis of particulate matter was subdivided by diameter, allowing researchers to evaluate the difference between "large" matter (PM10, diameter <10μm) and fine matter (PM2.5, <2.5μm).
The study found stronger associations for fine particulate matter and mortality. Overall, an increase of 10μg per cubic meter in the concentration of PM10 was associated with a 0.44% increase (95% CI, 0.39 to 0.50) in daily all-cause mortality, 0.36% increase (0.30 to 0.43) in daily cardiovascular mortality, and 0.47% increase (0.35 to 0.58) in daily respiratory mortality. The same increase in the concentration of fine particulate matter, PM2.5, resulted in increases of 0.68% (0.59 to 0.77), 0.55% (0.45 to 0.66), and 0.74% (0.53 to 0.95), respectively.
The study reinforces the health impacts of our changing environment. The analysis was limited, however, to locations with data already available in the database: in this case, China, Western Europe, and the United States, leaving a large part of the globe in the southern hemisphere unstudied.
Chlamydia trachomatis and the Risk of Pelvic Inflammatory Disease, Ectopic Pregnancy, and Female Infertility: A Retrospective Cohort Study Among Primary Care Patients [2]
This population-based retrospective cohort study looked at the tremendous burden of a common infection lurking under the radar in up to 70% of infected women. Chlamydia trachomatis (CT) infection often makes itself known only when it leads to adverse outcomes like pelvic inflammatory disease (PID), ectopic pregnancy, and infertility. It is perhaps the most preventable cause of infertility.
This study was conducted with the medical records of over 850,000 UK women age 12-25, whose records were followed in weekly intervals from 2000 to 2013. CT status was tested with serology until 2006, and nucleic acid amplification test thereafter. A three-month window between two positive tests counted as a repeat infection.
The study showed that CT-positive women had an increased risk of PID (adjusted hazard ratio 2.36; 95% CI 2.01-2.79), ectopic pregnancy (1.87; 1.38-2.54), and infertility (1.85; 1.27-2.68). The risk of PID risk was higher for women with 2+ positive tests. No significant change in ectopic pregnancy or infertility was noted with an increasing number of positive tests.
The mean age of the participants in the study was 15 years old, thus the outcome of infertility may be less emotionally impactful for this cohort. Also, in a time when women are increasingly starting families later, the outcome may not have come to light until after the data window ended. As such, we should be sure to include these outcomes in discussions with young patients as part of regular health care maintenance.
Risk Factors and Outcomes Associated With Treatment of Asymptomatic Bacteriuria in Hospitalized Patients [3]
Asymptomatic bacteriuria (ASB) in hospital settings is commonly treated as a urinary tract infection, in spite of multiple society recommendations to hold treatment in the absence of symptoms. This retrospective cohort study looked at the cost of inappropriate treatment in order to better guide interventions to reduce inappropriate antibiotic use.
The researchers analyzed data from a consortium of 46 hospitals in Michigan and identified 2733 patients with asymptomatic bacteriuria. Bacteriuria was deemed asymptomatic if a positive urine culture existed without documented signs or symptoms of infection according to IDSA diagnostic criteria guidelines. Of note, altered mental status alone was not considered a sign or symptom. The primary outcome was antibiotic treatment. The secondary outcomes included 30-day mortality, 30-day hospital readmission, 30-day ED visit, and hospitalization duration.
The study found 82.7% of participants received inappropriate antibiotic treatment, often for greater than 3 days. 78% of those treated were women, with a median age of 78. Patients were more likely to be treated for ASB with older age (odds ratio 1.10 per 10-year increase; 95% CI 1.02-1.18), dementia (OR 1.57; 1.15-2.13), and acute AMS (OR 1.93; 1.23-3.04). Treatment was also associated with longer duration of hospitalization after urine testing (4 vs 3 days; relative risk 1.37; 95% CI, 1.28-1.47). Interestingly, severity of illness as measured by qSOFA or 2+ SIRS criteria was not associated with increased treatment rates.
The true presence or absence of signs/symptoms in this study are only as accurate as the documentor and represent a serious flaw. Additionally, altered mental status without the presence of other symptoms such as dysuria was considered insufficient, but many of those symptoms require an ability to communicate that could be lacking in AMS.
Regardless, the authors reinforce the poor positive predictive value of an abnormal UA. We should be prescribing symptom-guided treatment and perhaps coming up with targeted guidelines for vulnerable populations.
Identifying optimal doses of heart failure medications in men compared with women: a prospective, observational, cohort study [4]
Heart failure medication guidelines were developed from a body of research based on a mostly male population, but the recommendations are gender-neutral. Further, the pharmacokinetics of drugs have been shown to be different between men and women. This study is the first to evaluate optimal dosing by sex for ACEIs, ARBs, and beta blockers.
BIOSTAT-CHF is an observational study that evaluated poor clinical outcomes despite evidence-based heart failure treatment. This post-hoc analysis used study patients with LVEF <40% and noted to be on suboptimal heart failure therapy, or receiving less than 50% of the target dose, from 2010-2012. In the optimization phase (first 3 months after inclusion) physicians up-titrated or initiated these drugs. The subsequent 6 months comprised the maintenance phase. At 9 months, the current doses were again noted, as well as fraction of target dose achieved after the up-titration period at 3 months (0%, 1-49%, 50-99%, 100%). Composite endpoints were all-cause mortality or hospitalization for HF.
A similar proportion of men and women reached the target doses of ACEIs or ARBs (25% vs 323% respectively; p=0.61) and β blockers (14% vs 13% p=0.54). Optimal dose of beta blocker for women was around 60% of recommended target dose, and for men it was 100%. For ACEIs and ARBs, women had the lowest risk of composite endpoint around 40% of recommended target dose, with no decrease in risk at higher doses. Men had the lowest risk at 100% of target dose.
This article is among the first to support the hypothesis that men and women merit different medication dosing. In an era of precision medicine with increasingly tailored recommendations, these findings demand a reevaluation of dosing guidelines. Of note, due to the ad hoc nature of the research, researchers were unable to study dose-dependent side effects, and a subsequent study is needed.
Minicuts
Getting to the bottom of it: Sexual positioning and stage of syphilis at diagnosis, and implications for syphilis screening [5]
This retrospective analysis of Australian men who have sex with men (MSM) diagnosed with primary or secondary syphilis between 2008 and 2017 found that men who practice anal-receptive sex are more likely to be diagnosed with secondary syphilis than primary. The delay is likely because the chancre that characterizes primary syphilis is hidden from sight at the anus. This underscores the importance of physicians overcoming discomfort to parse the details of our patient's sexual preferences, as these choices do have health implications.
Association of Animal and Plant Protein Intake With All-Cause and Cause-Specific Mortality [6]
This cohort study of almost 71,000 Japanese adults followed for a mean of 18 years puts another nail in the coffin for meat apologists: higher intake of plant protein as well as substitution of plant protein for animal protein was associated with lower all-cause, cancer-related and cardiovascular-related mortality.  In addition to the well recorded environmental impact of transitioning from meat-based to plant-based diet, we should continue to encourage our patients to make this transition for their health.
Disparity of Race Reporting and Representation in Clinical Trials Leading to Cancer Drug Approvals From 2008 to 2018 [7]
This database analysis of 230 oncology drug trials leading to FDA approval over the past decade found that race was reported in only 63% of trials, and that blacks and Hispanics were underrepresented compared to their proportion among the US cancer population. This represents yet another way in which racism has been institutionalized in the US, medicine included.
Dr. Simone Blaser is a resident physician at NYU Langone Health
Peer reviewed by Christian Torres, MD, chief resident, internal medicine, NYU School of Medicine
Image courtesy of Wikimedia Commons
References
[1] Liu C, Chen R, Sera F, et al. Ambient Particulate Air Pollution and Daily Mortality in 652 Cities. N Engl J Med. 2019;381(8):705-715. https://www.nejm.org/doi/full/10.1056/NEJMoa1817364
[2] den Heijer CDJ, Hoebe CJPA, Driessen JHM, et al. Chlamydia trachomatis and the Risk of Pelvic Inflammatory Disease, Ectopic Pregnancy, and Female Infertility: A Retrospective Cohort Study Among Primary Care Patients. Clin Infect Dis. August 2019. doi:10.1093/cid/ciz429 https://academic.oup.com/cid/advance-article/doi/10.1093/cid/ciz429/5554161
[3] Petty LA, Vaughn VM, Flanders SA, et al. Risk Factors and Outcomes Associated With Treatment of Asymptomatic Bacteriuria in Hospitalized Patients. JAMA Intern Med. August 2019. doi:10.1001/jamainternmed.2019.2871 https://jamanetwork.com/journals/jamainternalmedicine/article-abstract/2748454
[4] Santema BT, Ouwerkerk W, Tromp J, et al. Identifying optimal doses of heart failure medications in men compared with women: a prospective, observational, cohort study. Lancet. August 2019. doi:10.1016/S0140-6736(19)31792-1 https://www.thelancet.com/journals/lancet/article/PIIS0140-6736(19)31792-1/fulltext
[5] Cornelisse VJ, Chow EPF, Latimer RL, et al. Getting to the bottom of it: Sexual positioning and stage of syphilis at diagnosis, and implications for syphilis screening. Clin Infect Dis. August 2019. doi:10.1093/cid/ciz802 https://academic.oup.com/cid/advance-article-abstract/doi/10.1093/cid/ciz802/5550916?redirectedFrom=fulltext
[6] Budhathoki S, Sawada N, Iwasaki M, et al. Association of Animal and Plant Protein Intake With All-Cause and Cause-Specific Mortality. JAMA Intern Med. August 2019. doi:10.1001/jamainternmed.2019.2806 https://jamanetwork.com/journals/jamainternalmedicine/article-abstract/2748453
[7] Loree JM, Anand S, Dasari A, et al. Disparity of Race Reporting and Representation in Clinical Trials Leading to Cancer Drug Approvals From 2008 to 2018. JAMA Oncol. August 2019:e191870. https://jamanetwork.com/journals/jamaoncology/article-abstract/2748395