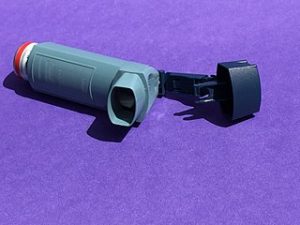 By Omar Akhand
Peer Reviewed
With medicine advancing at such a rapid pace, it is crucial for physicians to keep up with the medical literature. This can quickly become an overwhelming endeavor given the sheer quantity and breadth of literature released on a daily basis. Primecuts helps you stay current by taking a shallow dive into recently released articles that should be on your radar. Our goal is for you to slow down and take a few small sips from the medical literature firehose.
Dapagliflozin in Patients with Heart Failure and Reduced Ejection Fraction [1]
Trials involving patients with type 2 diabetes have shown that inhibitors of sodium-glucose cotransporter 2 (SGLT2) reduce hospitalizations for heart failure. As this risk reduction was observed early after randomization, investigators postulated mechanisms in addition to glucose-lowering benefits, such as effects on diuresis/hemodynamics, myocardial metabolism, ion transporters, fibrosis, adipokines, and vascular function. The DAPA-HF (Dapagliflozin and Prevention of Adverse Outcomes in Heart Failure) trial evaluated the efficacy and safety of dapagliflozin in patients with heart failure with reduced ejection fraction (HFrEF), regardless of diabetes history.
The study recruited 4,744 adults with New York Heart Association (NYHA) class II-IV symptoms and ejection fractions of 40% or less, and who were already receiving standard drug therapy for heart failure. Diabetic participants (42% of both dapagliflozin and placebo groups) continued their home anti-hyperglycemic regimens. Participants were randomized in a double-blinded fashion and monitored over a median 18.2-month period.
The primary outcome was a composite of unplanned hospitalizations and urgent visits resulting in intravenous therapy, along with death from cardiovascular causes. It occurred in 386 patients (16.3%) in the dapagliflozin group and 502 patients (21.2%) in the placebo group (hazard ratio 0.74; 95% confidence interval [CI], 0.65 to 0.85; p<0.001). Event rates for each of the components favored the dapagliflozin group. This effect was consistent across prespecified subgroups, including in patients without diabetes at baseline, although the patients in NYHA functional class III or IV appeared to have less benefit than those in class II.
This trial is the first to examine the use of SGLT2 inhibitors in patients with established heart failure whereas prior studies examined diabetic patients without heart failure. Further studies are needed to characterize the effects of SGLT2 inhibitors in underrepresented populations, including older patients, blacks, and patients on sacubitril/valsartan.
Budesonide-formoterol reliever therapy versus maintenance budesonide plus terbutaline reliever therapy in adults with mild to moderate asthma (PRACTICAL): a 52-week, open-label, multicentre, superiority, randomised controlled trial [2]
Standard treatment for mild persistent asthma includes maintenance low-dose inhaled corticosteroid (ICS) and as-needed short-acting β-agonist (SABA). An alternative approach, thought to improve compliance and reduce severe exacerbations, is to use combination ICS plus long-acting β-agonist (LABA) as reliever therapy.
The PeRsonalised Asthma Combination Therapy: with Inhaled Corticosteroid And fast-onset Long-acting beta agonist (PRACTICAL) study was a 52-week, open-label, randomized controlled trial in New Zealand. 885 participants were randomized 1:1 to reliever therapy or maintenance plus as-needed SABA groups.
The primary outcome was the number of severe asthma exacerbations per patient per year. Severe exacerbations were defined by the use of systemic corticosteroids for at least 3 days, or hospital admission or emergency department visit requiring systemic corticosteroids. The rate of severe asthma exacerbations was lower with as-needed budesonide-formoterol versus budesonide maintenance plus as-needed terbutaline (relative rate 0.69; 95% CI, 0.48–1.00; p=0.049).
Previous trials reported non-inferiority in the risk of severe exacerbations, but another open-label study reported halving the risk of severe exacerbations with budesonide-formoterol reliever therapy. Future studies will need to further characterize symptom control, the use of such combination inhalers prophylactically, their use across the spectrum of asthma severity, and the use of other ICS-LABA combination inhalers.
Antithrombotic Therapy for Atrial Fibrillation with Stable Coronary Disease [3]
Approximately 5-7% of patients undergoing percutaneous coronary intervention (PCI) have an indication for long-term oral anticoagulation. However, anticoagulation therapy when used in combination with dual antiplatelet therapy (aspirin and P2Y12 inhibitor) increases the risk of bleeding. For patients with atrial fibrillation and stable coronary artery disease (12 months after PCI or CAD not requiring intervention), guidelines recommend monotherapy with an oral anticoagulant, though this is not yet supported by randomized, controlled trials.
AFIRE (Atrial Fibrillation and Ischemic Events with Rivaroxaban in Patients with Stable Coronary Artery Disease) was a multicenter, randomized, open-label, parallel-group Japanese trial that investigated whether monotherapy with rivaroxaban is noninferior to combination therapy with rivaroxaban plus an antiplatelet agent in patients with AFib and stable CAD. 2236 patients underwent 1:1 randomization to the two groups. The primary efficacy endpoint was the composite of stroke, systemic embolism, myocardial infarction, unstable angina requiring revascularization, or death from any cause. The primary safety endpoint was major bleeding.
The trial was terminated early due to higher risk of death in the combination-therapy group. Median treatment duration was 23 months. In the modified intention-to-treat population, the primary efficacy endpoint occurred in 89 patients receiving monotherapy and in 121 patients receiving combination therapy, corresponding to incidence rates of 4.14% and 5.75% per patient-year, respectively (hazard ratio, 0.72; 95% CI, 0.55 to 0.95; p<0.001). The incidence of the primary safety endpoint was lower in the monotherapy group than in the combination-therapy group (1.62% vs. 2.76% per patient-year; HR 0.59; 95% CI, 0.39 to 0.89; p=0.01).
Guidelines for anticoagulation monotherapy in patients with AF and stable CAD are based on a Danish cohort study. One previous trial, OAC-ALONE, had the same objectives as the current study but was underpowered and inconclusive because of premature termination of enrollment. This study is the first adequately powered randomized clinical trial to support the guidelines.
Patiromer versus placebo to enable spironolactone use in patients with resistant hypertension and chronic kidney disease (AMBER): a phase 2, randomised, double-blind, placebo-controlled trial [4]
Treatment-resistant hypertension is 2-4 times more prevalent in those with chronic kidney disease (CKD) and is associated with an almost twofold increased risk of cardiovascular events and nearly threefold increased risk for end-stage kidney disease. Spironolactone is effective at treating uncontrolled, resistant hypertension but its use is often restricted in those with CKD due to hyperkalemia. Patiromer is a potassium-binding polymer that is approved for lowering serum potassium in patients with hyperkalemia.
AMBER was a randomized, double-blind, placebo-controlled trial aimed to test the safety and efficacy of patiromer administered once daily for 12 weeks to allow persistent use of spironolactone among patients with resistant hypertension and CKD. 295 patients were randomized 1:1 to spironolactone and placebo. The primary endpoint was the difference between treatment groups in the proportion of patients remaining on spironolactone at week 12.
A significantly higher proportion of patients on patiromer remained on spironolactone at week 12 compared to the placebo group: 98 (66%) of 148 patients in the placebo group versus 126 (86%) of 147 patients in the patiromer group (between-group difference 19.5%; 95% CI 10.0-29.0; p<0.0001). Significantly more patients in the placebo group had a serum potassium of 5.5 mmol/L or greater (p<0.0001).
Previously, one small, randomized clinical trial of spironolactone versus placebo for the treatment of resistant hypertension in CKD had been reported but was underpowered. Although the AMBER trial provides evidence that patiromer can enable the persistent use of spironolactone, there was no difference in blood pressure reduction between the two groups. Perhaps if the trial duration were extended, clinically significant differences would be noted. It is also unclear if the blood pressure reductions observed in the study were clinically significant.
Minicuts
Association Between Dialysis Facility Ownership and Access to Kidney Transplantation [5]
This retrospective cohort study of nearly 1.5 million dialysis patients looked at dialysis facility ownership (profit versus nonprofit) and 5-year cumulative placement on the deceased donor kidney transplantation waiting list, receipt of a living donor kidney transplant, or receipt of a deceased donor kidney transplant. For-profit facilities had significantly lower 5-year cumulative incidence for each of these outcomes.
Trial of SAGE-217 in Patients with Major Depressive Disorder [6]
Altered neurotransmission of γ-aminobutyric acid (GABA) has been implicated in the pathogenesis of depression. Whether SAGE-217 – an oral, positive allosteric modulator of GABA type A receptors – is effective and safe for the treatment of major depressive disorder is unknown, but this phase 2, 14-day study of daily treatment showed a significant reduction in depressive symptoms at day 15.
Seven Versus 14 Days of Antibiotic Therapy for Uncomplicated Gram-negative Bacteremia: A Noninferiority Randomized Controlled Trial [7]
There is limited evidence available to guide the duration of antibiotic therapy in gram-negative bacteremia. In patients hospitalized with gram-negative bacteremia and achieving clinical stability before day 7, an antibiotic course of 7 days was noninferior to 14 days, according to this study.
Seizure detection based on heart rate variability using a wearable electrocardiography device [8]
While noninvasive devices for detection of convulsive seizures have been validated in phase 2 and 3 studies, available methods for the detection of nonconvulsive seizures have either low sensitivity or an extremely high false alarm rate (FAR). This study recruited patients undergoing long term video EEG and wearable ECG monitoring. Investigators identified a heart rate variability detection algorithm that identified nonconvulsive seizures with 90.5% sensitivity among patients who were "responders" (had >66% of their seizures detected).
Dr. Omar Akhand is a first-year resident physician at NYU Langone Health
Peer reviewed by Christian Torres, MD, chief resident, internal medicine, NYU School of Medicine
Image courtesy of Wikimedia Commons
References
[1] McMurray JJV, Solomon SD, Inzucchi SE, et al. Dapagliflozin in patients with heart failure and reduced ejection fraction. N Engl J Med. DOI: 10.1056/NEJMoa1911303. https://www.nejm.org/doi/full/10.1056/NEJMoa1911303
[2] Hardy J, Baggott C, Fingleton J, et al. Budesonide-formoterol reliever therapy versus maintenance budesonide plus terbutaline reliever therapy in adults with mild to moderate asthma (PRACTICAL): a 52-week, open-label, multicentre, superiority, randomised controlled trial. The Lancet. 394(10202): 919-928. https://www.thelancet.com/journals/lancet/article/PIIS0140-6736(19)31948-8/fulltext
[3] Yasuda S, Kaikita K, Akao M, et al. Antithrombotic therapy for atrial fibrillation with stable coronary disease. N Engl J Med 2019;381:1103-1113. https://www.nejm.org/doi/full/10.1056/NEJMoa1904143
[4] Agarwal R, Rossignol P, Romero A, et al. Patiromer versus placebo to enable spironolactone use in patients with resistant hypertension and chronic kidney disease (AMBER): a phase 2, randomised, double-blind, placebo-controlled trial. The Lancet. 15 September 2019; https://doi.org/10.1016/S0140-6736(19)32135-X https://www.thelancet.com/journals/lancet/article/PIIS0140-6736(19)32135-X/fulltext
[5] Gander JC, Zhang X, Ross K, et al. Association Between Dialysis Facility Ownership and Access to Kidney Transplantation. JAMA. 2019;322(10):957–973. doi:10.1001/jama.2019.12803 https://jamanetwork.com/journals/jama/article-abstract/2749598
[6] Gunduz-Bruce H, Silber C, Kaul I, et al. Trial of SAGE-217 in patients with major depressive disorder. N Engl J Med 2019;381:903-911. https://www.nejm.org/doi/full/10.1056/NEJMoa1815981
[7] Yahav D, Franceschini E, Koppel F, et al.  Seven Versus 14 Days of Antibiotic Therapy for Uncomplicated Gram-negative Bacteremia: A Noninferiority Randomized Controlled Trial, Clinical Infectious Diseases, Volume 69, Issue 7, 1 October 2019, Pages 1091–1098 https://academic.oup.com/cid/article/69/7/1091/5237874
[8] Jeppesen, J, Fuglsang‐Frederiksen, A, Johansen, P, et al. Seizure detection based on heart rate variability using a wearable electrocardiography device. Epilepsia. 2019; 00: 1– 9. https://onlinelibrary.wiley.com/doi/abs/10.1111/epi.16343