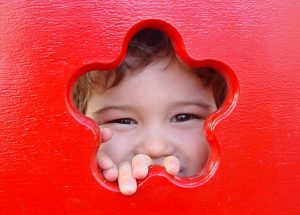 By Justyna Rzucidlo, MD
Peer Reviewed
With medicine advancing at such a rapid pace, it is crucial for physicians to keep up with the medical literature. This can quickly become an overwhelming endeavor given the sheer quantity and breadth of literature released on a daily basis. Primecuts helps you stay current by taking a shallow dive into recently released articles that should be on your radar. Our goal is for you to slow down and take a few small sips from the medical literature firehose. 
Currently, there is a paucity of data available regarding the role of statin use for primary prevention of atherosclerotic cardiovascular disease (ASCVD) in adults 75 years and older. These patients are often excluded from large clinical trials, with fewer than 2% included in previous major statin clinical trials [2]. However, the 75 years and older age group is the fastest growing age group in our population [3] and given the major impact ASCVD has on mortality and our health care system, this warrants further investigation.
This retrospective cohort study of 326,981patients aimed to investigate the association of statin use as primary prevention and mortality in a population of veterans aged 75 and older. They utilized the Veterans Health Administration data to identify adults >75 years old from clinic visits between 2002-2012 who were free of ASCVD (defined as no prior statin use and no prior history of myocardial infarction (MI), transient ischemic attack (TIA) or stroke, peripheral vascular disease, or coronary revascularization). The primary outcomes were all-cause and cardiovascular (CV) mortality. Secondary outcomes were a composite of ASCVD events (MI, ischemic stroke, and coronary revascularization).
Patients were followed for a mean of 6.8 years, during which time 17.5% of patients were initiated on statins. Statin initiation in this patient population was significantly associated with lower risk of both all-cause and CV mortality, a finding that remained significant across all age groups (even for those 90 and older). After propensity score overlap weighting was applied, the the primary and secondary endpoints still met significance, with a hazard ratio for all-cause mortality when comparing statin users to non-users of 0.75 (95% CI, 0.74-0.76) for all-cause mortality, 0.80 (0.78-0.81) for CV mortality, and 0.92 (0.91-0.94) for a composite of ASCVD events.
This study was unique in that it included a population often underrepresented in clinical trials – those older than 75 and with many comorbidities, including dementia and malignancy. This was a retrospective study with many possible confounders; however the authors utilized propensity matching to attempt to reduce bias. Yet, this study still has its limitations. The patient population was overwhelmingly male given the veterans population, thus cannot be generalized to the overall population. It is also important to note that high intensity statins were not used; simvastatin was primarily chosen as the choice of statin.  Additionally, propensity matching may still leave this study with residual and unmeasured confounders. Further randomized controlled trials may provide more clarity to the question of statin utility in elderly patients, but it is also important to keep in mind the unique issues of polypharmacy, side effects, and limited life expectancy in this patient population. 
Treatment of chronic obstructive pulmonary disease (COPD) typically follows a step wise approach in which the lowest step of therapy that provides optimal symptom control is utilized. In moderate to severe COPD this often includes at least dual therapy (with either long acting b2 agonist (LABA) and long acting muscarinic agonist (LAMA) or inhaled glucocorticoid and LABA). Triple therapy is often indicated when patients continue to have symptoms or exacerbations. However, studies have not yet consistently found a mortality benefit for inhaled respiratory medications [5]. Additionally, they have not yet investigated the utility of triple therapy at two glucocorticoid doses.
This trial was a phase three, randomized, multinational, double-blind, parallel-group trial of 8,588 patients sponsored by AstraZeneca. Inclusion criteria was stringent and included patients 40-80 years of age with symptomatic COPD defined as a score of 10 or greater on the COPD Assessment Test, who were on at least a dual therapy regimen at the time of screening, met bronchodilator testing criteria, had a significant smoking history of at least ten pack years, and had a history of >1 moderate or severe COPD exacerbation in the year before screening. Patients were randomly assigned in a 1:1:1:1 ratio to either one of the two dosages of triple therapy (budesonide at 320 μg or 160 μg, a LAMA, and LABA) or one of two dual therapies (LAMA-LABA or budesonide-LABA), for two doses a day for a total of 52 weeks. The primary end point was frequency of moderate or severe COPD exacerbations defined as requiring steroids, antibiotics and/or hospitalization over 1 year.
Modified intention to treat analyses showed that those who received triple therapy had significantly lower annual rates of moderate or severe COPD exacerbations than those who received either dual. These results were similar among the two budesonide dosages (rate ratio 1.00; 95% CI, 0.91 to 1.10). Subgroup analysis showed that results were similar among patients who were using inhaled glucocorticoids at the time of screening and those that were not, as well as those with lower and higher eosinophil counts (<150 and >150). The all cause mortality benefit was significantly lower in the 320 μg budesonide triple therapy group when compared to the LAMA-LABA group (28 vs. 49 deaths; hazard ratio, 0.54; 95% CI, 0.34 to 0.87).  The safety profile of triple therapy was as expected, with a higher incidence of pneumonia seen in the inhaled glucocorticoid groups (3.5 to 4.5%).
Several trials have now shown results in favor of triple therapy for patients with symptomatic moderate-severe COPD [6,7,8]; however, to date this is one of the first trials to suggest a mortality benefit of triple therapy over dual therapy with LAMA–LABA in patients with moderate to severe symptomatic COPD. The IMPACT trial showed a signal towards a reduction in mortality with triple therapy (using fluticasone) than with a LAMA-LABA combination [6]. This study shows promise that triple therapy may be a reasonable option to reduce symptoms and exacerbations in this patient population; however, further research needs to be done to explore the possible mortality benefit seen in this trial. 
Long term use of oral corticosteroids has well known consequences, including that of gastrointestinal (GI) bleeding, infections, hypertension, metabolic syndrome, thromboembolism, fluid retention, diabetes, osteoporosis, and others [10]. A steroid burst, defined as a less than 14 day course of oral corticosteroids, is often prescribed for common conditions such as allergies, respiratory disorders, and spinal conditions, among others [11]. Less is known regarding the adverse effects of short term prescriptions of oral corticosteroids.
This population-based study of 2,623,327 patients in Taiwan aimed to investigate the risk of adverse events related to steroid bursts prescribed from 2013 to 2015. Specifically, the authors evaluated the risk of GI bleeding, sepsis, and heart failure. Steroid burst users were identified by using the Taiwan National Health Insurance Research Database. The authors designed this study as a case series, with each patient serving as their own control. The "control" was the time period of 5 to 90 days pre-steroid treatment and the "experiment" was the the time period of 5 to 30 days and 31 to 90 days post initiation of the steroid course. This design allowed for a 4-day washout period of the steroids, intended to reduce confounding. Patients were included in the study if they were in the 20-64 age range, had no prescriptions for any topical or systemic steroids prior to 2013, and had no prior diagnosis of GI bleeding, sepsis, or heart failure. The primary endpoint was the occurrence of any of these three adverse events during the 3 year study period.
In this three year period, 25% of patients were prescribed steroids bursts, which is consistent with prior studies [11]. Most of the indications for steroids were skin disorders and lower and upper respiratory tract infections. The incidence rates per 1000 person-years were found to be 27.1 for GI bleeding, 1.5 for sepsis, and 1.3 for heart failure, which were higher than the rates seen for non–steroid users (16.8, 1.4, and 0.4, respectively). Incident rate ratios within 5 to 30 days after initiation of steroid bursts were 1.80 (CI, 1.75 to 1.84) for GI bleeding, 1.99 (CI, 1.70 to 2.32) for sepsis, and 2.37 (CI, 2.13 to 2.63) for heart failure.  A majority of the risk was seen in the first 30 days after initiation of steroids.
The authors of this study conclude that prescriptions for short courses of oral corticosteroids are common. Despite the short course of steroids, patients were found to be at a 1.8 to 2.4 fold increase in risk of GI bleeding, sepsis, and heart failure, suggesting that there is a real risk to steroid bursts. Although this was a case series study, the self-controlled nature of the study helps to limit confounding variables. Nonetheless, potential confounders remain a limitation to this study. In addition, this study did not include patients >65 or <20 years old; thus, the risk in these age groups is still unclear. 
Minicuts 
1.Effect of Probiotic Use on Antibiotic Administration Among Care Home Residents: A Randomized Clinical Trial [12] 
The evidence regarding whether probiotics reduce infection is limited. This randomized clinical trial investigated the effect of daily combination probiotics (Lactobacillus rhamnosus GG and Bifidobacterium animalis subsp lactis BB-12) versus placebo on systemic antibiotic administration for all-cause acute infections over 1 year among 310 care home residents in Wales. They found that daily dosages of this probiotic combination did not significantly reduce antibiotic administration over 1 year. Thus, the findings of this study provide evidence against routine use of probiotics in elderly nursing home patients for the purpose of reducing antibiotic use.
This systematic review of 32 studies aimed to further investigate the risk of nephrogenic systemic fibrosis (NSF) after exposure to newer versus older gadolinium-based contrast agents (GBCAs). Among the studies that evaluated newer GBCAs, which involved 83,291 patients, no cases of NSF were seen. Among the 12 studies involving 118,844 patients that compared exposure to newer and older GBCAs, 37 cases of NSF were found after exposure to older GBCAs and 4 after exposure to newer GBCAs. However, this analysis is limited by lack of data regarding presence of acute kidney injury or chronic kidney disease; therefore, the true risk of NSF in these higher risk populations remains unclear. 
Currently it still remains unclear as to whether revascularization in stable ischemic heart disease (SIHD) reduces mortality as well as other cardiovascular outcomes. This systematic analysis of 14 RCTs of 14,877 patients found that at a weighted mean of 4.5 years, revascularization compared to medical therapy alone was not significantly associated with a reduction in mortality (RR=0.99, 95% CI 0.90-1.09). Although no survival benefit was seen, revascularization was associated with a significantly reduced risk of unstable angina, increase in freedom from angina, and a reduced risk of non-procedural MI (although with a higher risk of procedural MI).
Dr. Justyna Rzucidlo is a 3rd year resident at NYU Langone Health
Peer Reviewed by Pamela Boodram, MD Associate Editor, Clinical Correlations
Image courtesy of Wikimedia Commons
References:
Orkaby, A. R., et al. Association of statin use with all-cause and cardiovascular mortality in US veterans 75 years and older. JAMA 2020; 324(1): 68-78. https://jamanetwork.com/journals/jama/article-abstract/2767861
Cholesterol Treatment Trialists' Collaboration. Efficacy and safety of statin therapy in older people: a meta-analysis of individual participant data from 28 randomized controlled trials. Lancet. 2019;393(10170):407-415.  https://www.thelancet.com/journals/lancet/article/PIIS0140-6736(18)31942-1/fulltext
Butler, C. C., et al. Effect of probiotic use on antibiotic administration among care home residents: A randomized clinical trial. JAMA 2020; 324(1): 47-56. https://jamanetwork-com.ezproxy.med.nyu.edu/journals/jama/article-abstract/2767862
Lunyera, J., et al. Risk for nephrogenic systemic fibrosis after exposure to newer gadolinium agents. Annals of Internal Medicine 2020. https://www-acpjournals-org.ezproxy.med.nyu.edu/doi/pdf/10.7326/M20-0299
Bangalore S., et al. Routine revascularization versus initial medical therapy for stable ischemic heart disease: A systematic review and meta-analysis of randomized trials. Circulation 2020. https://www.ahajournals.org/doi/10.1161/CIRCULATIONAHA.120.048194