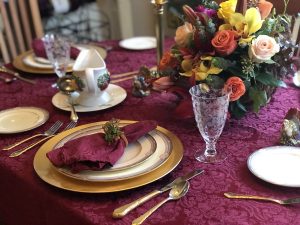 By Matthew Siskin, MD
Peer Reviewed
With medicine advancing at such a rapid pace, it is crucial for physicians to keep up with the medical literature. This can quickly become an overwhelming endeavor given the sheer quantity and breadth of literature released on a daily basis. Primecuts helps you stay current by taking a shallow dive into recently released articles that should be on your radar. Our goal is for you to slow down and take a few small sips from the medical literature firehose. 
Rivaroxaban in Patients with Atrial Fibrillation and a Bioprosthetic Mitral Valve [1] 
The RIVER trial sought to assess both the efficacy and safety of using rivaroxaban, a direct oral anticoagulant, in patients with atrial fibrillation and a bioprosthetic mitral valve. The ideal method of anticoagulation in these patients remains unclear, and warfarin is often used largely as a result of a lack of evidence for DOACs in this population. [2] This trial was performed in order to address that lack of evidence.
The RIVER trial was a multicenter open label, randomized noninferiority clinical trial performed across 49 sites in Brazil. 1005 patients were randomized 1:1 to receive either Rivaroxaban (at either 15 or 20mg daily by Cr clearance) or Warfarin (titrated to a goal INR of 2-3) and these patients were then followed for 1 year. The trial included adults age 18-80 with (1) a bioprosthetic mitral valve, (2) persistent or paroxysmal atrial fibrillation or atrial flutter, (3) and an indication for anticoagulation. The trial excluded people with various conditions felt to increase bleeding risk, patients receiving certain medications (DAPT, high dose aspirin, long term NSAIDs), patients with significant liver or kidney dysfunction, and women who were either of reproductive age and not using contraception, pregnant or breastfeeding.  The primary efficacy outcome was a composite of death, MACE, or major bleeding at 12 months. The authors performed an intention to treat, an as treated and a per protocol analysis. The authors calculated the restricted mean survival time (RMST), representing average time to event and compared them across groups in addition to comparing the total number of events.
The primary outcome occurred after a similar amount of time in both the Rivaroxaban and Warfarin groups (RMST 7.4 days, 95% CI -1.3-16.3, P<0.0001 for noninferiority). There was a signal towards superiority of Rivaroxaban over warfarin in the as treated and per protocol analysis. Death from cardiovascular or thromboembolic events occurred a similar number of times in both groups (HR 0.65, 95% CI 0.35-1.20). However, total strokes occurred more often in the warfarin group (HR 0.25 CI 0.07-0.88). Major bleeding was similar between groups (HR 0.54, CI 0.21-1.35), as was any bleeding (HR 0.83, CI 0.59-1.15).
This trial has several important limitations. Overall, the small number of observed events limits the analysis. However, the authors emphasize that the use of the RMST analysis method does not depend on the number of events observed. The authors also acknowledge the potential for bias in their open label design, and in their as treated and per protocol analysis. An additional limitation is the relatively short follow up, especially given that the mean time to primary event was approximately similar to the duration of the study.
In summary, the RIVER trial found that Rivaroxaban was non-inferior to warfarin when used as anticoagulation in the patient's with bioprosthetic valves and atrial fibrillation and provided some, more limited evidence for the possibility that Rivaroxaban may actually be superior to warfarin with respect to certain outcomes, such as the prevention of stroke, and with respect to certain subsets of the studied population, such as patients who have received a prosthetic mitral valve within 3 months.
Cryoablation or Drug Therapy for Initial Treatment of Atrial Fibrillation [3]
The EARLY-AF trial assessed the initial use of catheter cryoablation versus antiarrhythmic drugs to prevent the recurrence of atrial fibrillation. Current guidelines for the management of symptomatic atrial fibrillation recommend a trial of anti-arrhythmic drugs with the goal of achieving rhythm control prior to an attempt at catheter ablation. [4,5] This trial sought to assess the efficacy and safety of catheter ablation as initial therapeutic strategy in patients with symptomatic atrial fibrillation.
This trial was a multicenter randomized open-label trial performed across 18 centers in Canada. The study included 303 adult patients with symptomatic atrial fibrillation who had at least one episode of documented atrial fibrillation. Patients were excluded if they had already been treated with anti-arrhythmic medications or had a previous ablation. These patients were 1:1 randomized to an initial strategy of anti-arrhythmic medications or catheter ablation, implanted with a long-term arrhythmia monitor (LINQ recorder) and followed for 1 year. The primary endpoint was recurrence of atrial arrhythmia between 91 and 365 days after randomization. Repeat ablation or change in treatment group outside of the study protocol were also considered primary endpoints. Secondary end points included symptomatic atrial arrhythmia recurrence, the success of multiple ablations, quality of life, healthcare utilization and serious adverse events. All analysis was based on intention to treat.
The primary endpoint occurred in 42.9% of the ablation group and 67.8% of the anti-arrhythmic drug group (HR 0.48, 95% CI 0.35-0.66 P<0.001, NNT 4). Symptomatic atrial tachyarrhythmias occurred in 11% of the ablation group and 26.2% of the medication group (HR 0.39, CI 0.22-0.68, NNT 6.6). Secondary quality of life and symptom burden analysis showed that patient's in the ablation group were significantly more likely to have complete resolution of symptoms than those in the medication group. Healthcare utilization (ER visits and hospitalizations) did not differ between the two groups. Safety end points also did not significantly differ between the two groups.
The limitations of this study, which were acknowledged by the authors include relatively small sample size limiting the ability of the study to evaluate for serious cardiovascular events, and the relatively short follow up time limiting the ability to comment on long term differences between these treatment approaches and therefore limiting the ability to speak to the overall cost effectiveness of this approach.
Cryoballoon Ablation as Initial Therapy for Atrial Fibrillation [6] 
The STOP AF First trial, similar to the above study, assessed the efficacy of cryoablation as an initial management strategy for symptomatic paroxysmal atrial fibrillation. The study was a randomized controlled trial performed across 24 centers in the United States. 225 patients aged 18-80 with symptomatic paroxysmal atrial fibrillation were included. They had no history of treatment with antiarrhythmic drugs, or previous ablations. Patients were followed for one year, with intermittent ECGs, patient activated telephone monitoring, and periodic 24-hour ambulatory ECG monitoring. The primary endpoint was treatment success, defined as absence of initial procedural failure, any recurrent procedural intervention, arrhythmia recurrence, need for cardioversion or need for antiarrhythmic therapy in the ablation group. Secondary endpoints included quality of life scores and healthcare utilization data. Safety outcomes were only assessed in the ablation group. Analysis was performed by intention to treat.
74.6% (95% CI 65-82%) of the ablation group compared to 45% (CI 34.6-54.7) of the medication group achieved treatment success, indicating a NNT of 3.4. A primary safety event occurred in 2% of the ablation group (CI 0.5-7.5%) meeting the prespecified safety threshold for the procedure and serious adverse events occurred in an equal proportion of the two groups. There were no significant differences in health care utilization or need for cardioversion between the two groups.
Similar to the Early AF trial the limitations of this study include the short follow up and the small sample size with a low number of serious adverse events observed in the study.
In summary, the Stop AF First trial and the Early AF trial both provide convincing evidence that over 1-year patients with symptomatic atrial fibrillation who are managed with early ablation prior to an attempt at anti-arrhythmic therapy have a lower arrhythmia recurrence rate with a low NNT of ~4 seen in both trials. However, both trials were limited by small sample sizes and short follow up that failed to demonstrate a reduction in healthcare utilization or serious advents with early ablation. The overall cost effectiveness of an early invasive approach to this disease therefore remains unclear over the long term.
Minicuts
Automated Identification of Adults at Risk for In-Hospital Clinical Deterioration [7]
Hospitals across the Kaiser Permanente health system implemented a model to automatically calculate a clinical deterioration risk score using data from their electronic medical record. A subset of hospitals within the system then implemented a program whereby nurses reviewed medical records of patients at high risk for clinical deterioration, performed a remote chart review and contacted a rapid response nurse who then contacted the patient's primary physician to ask if they would consider a proactive transfer to an ICU, an urgent palliative care consultation or both. The 30-day mortality, measured from the point a patient reached the deterioration score threshold was 20.4% for hospitals without this program compared to 15.8% for hospitals with the program, representing a NNT of 22.
Elevated LDL cholesterol and increased risk of myocardial infarction and atherosclerotic cardiovascular disease in individuals aged 70–100 years: a contemporary primary prevention cohort [8]
Using a large cohort of patients not taking statins from the Copenhagen General Population Study, the authors sought to test the relationship between LDL and atherosclerotic cardiovascular disease and estimate the impact of statins in a geriatric population compared to other age groups. The incidence rate of myocardial infarctions and atherosclerotic cardiovascular disease events relative to LDL levels were highest in the geriatric population. The estimated NNT to prevent a myocardial infarction or atherosclerotic event with a moderate intensity statin was actually lowest in the geriatric population.
Ferric carboxymaltose for iron deficiency at discharge after acute heart failure: a multicentre, double-blind, randomised, controlled trial [9]
The AFFIRM-AHF is a multicenter double blind randomized clinical trial performed across 121 sites all over the world, which randomized 1:1 adults with HFrEF hospitalized for acute heart failure exacerbations who were found to be iron deficient, irrespective of anemia, to treatment with IV iron vs placebo. 217 heart failure hospitalizations occurred in the treatment group relative to 294 in the placebo group. The NNT to reduce a subsequent hospitalization for heart failure was 6.
Outcomes for Out-of-Hospital Cardiac Arrest in the United States During the Coronavirus Disease 2019 Pandemic [10]
This study used a large registry to compare the incidence and outcomes of out of hospital cardiac arrests (OHCA) throughout the United States in 2019 compared to 2020, in an effort to assess the impact of the COVID-19 pandemic. During the pandemic the incidence of OHCA increased throughout the US, but most notably in areas of high COVID-19 mortality, rates of sustained ROSC were reduced in all areas of the United States and survival to hospital discharge following OHCA was lower in areas with higher COVID-19 mortality. The authors theorize that some of these findings may be related to delayed medical care during the pandemic worsening outcomes though emphasize this is unlikely to explain the findings in areas that had low rates of COVID-19. Alternatively, they propose that some of the interim guidelines for first responders that were recommended during the pandemic, such as pausing compressions during intubation, may have worsened outcomes but this will require further study to verify.
Dr. Matthew Siskin is a first year resident at NYU Langone Health
Peer reviewed by Roisin Finan, MD, associate editor, Clinical Correlations
Image courtesy of Wikimedia Commons
References
Guimarães HP, Lopes RD, de Barros E Silva PGM, Liporace IL, Sampaio RO, Tarasoutchi F, Hoffmann-Filho CR, de Lemos Soares Patriota R, Leiria TLL, Lamprea D, Precoma DB, Atik FA, Silveira FS, Farias FR, Barreto DO, Almeida AP, Zilli AC, de Souza Neto JD, Cavalcante MA, Figueira FAMS, Kojima FCS, Damiani L, Santos RHN, Valeis N, Campos VB, Saraiva JFK, Fonseca FH, Pinto IM, Magalhães CC, Ferreira JFM, Alexander JH, Pavanello R, Cavalcanti AB, Berwanger O; RIVER Trial Investigators. Rivaroxaban in Patients with Atrial Fibrillation and a Bioprosthetic Mitral Valve. N Engl J Med. 2020 Nov 14. doi: 10.1056/NEJMoa2029603. Epub ahead of print. PMID: 33196155. https://coronavirus.ceara.gov.br/wp-content/uploads/2020/11/Artigo-58_Coronav%C3%ADrus.pdf
Di Biase, Luigi. "Use of direct oral anticoagulants in patients with atrial fibrillation and valvular heart lesions." Journal of the American Heart Association2 (2016): e002776.
Andrade JG, Wells GA, Deyell MW, Bennett M, Essebag V, Champagne J, Roux JF, Yung D, Skanes A, Khaykin Y, Morillo C, Jolly U, Novak P, Lockwood E, Amit G, Angaran P, Sapp J, Wardell S, Lauck S, Macle L, Verma A; EARLY-AF Investigators. Cryoablation or Drug Therapy for Initial Treatment of Atrial Fibrillation. N Engl J Med. 2020 Nov 16. doi: 10.1056/NEJMoa2029980. Epub ahead of print. PMID: 33197159.
January, Craig T., et al. "2014 AHA/ACC/HRS guideline for the management of patients with atrial fibrillation: executive summary: a report of the American College of Cardiology/American Heart Association Task Force on practice guidelines and the Heart Rhythm Society." Circulation23 (2014): 2071-2104.
Hindricks, Gerhard, et al. "2020 ESC Guidelines for the diagnosis and management of atrial fibrillation developed in collaboration with the European Association of Cardio-Thoracic Surgery (EACTS) The Task Force for the diagnosis and management of atrial fibrillation of the European Society of Cardiology (ESC) Developed with the special contribution of the European Heart Rhythm Association (EHRA) of the ESC." European heart journal(2020).
Wazni OM, Dandamudi G, Sood N, Hoyt R, Tyler J, Durrani S, Niebauer M, Makati K, Halperin B, Gauri A, Morales G, Shao M, Cerkvenik J, Kaplon RE, Nissen SE; STOP AF First Trial Investigators. Cryoballoon Ablation as Initial Therapy for Atrial Fibrillation. N Engl J Med. 2020 Nov 16. doi: 10.1056/NEJMoa2029554. Epub ahead of print. PMID: 33197158. https://read.qxmd.com/journal/20199
Escobar GJ, Liu VX, Schuler A, Lawson B, Greene JD, Kipnis P. Automated Identification of Adults at Risk for In-Hospital Clinical Deterioration. N Engl J Med. 2020 Nov 12;383(20):1951-1960. doi: 10.1056/NEJMsa2001090. PMID: 33176085.  https://europepmc.org/article/med/33176085
Mortensen MB, Nordestgaard BG. Elevated LDL cholesterol and increased risk of myocardial infarction and atherosclerotic cardiovascular disease in individuals aged 70-100 years: a contemporary primary prevention cohort. Lancet. 2020 Nov 9:S0140-6736(20)32233-9. doi: 10.1016/S0140-6736(20)32233-9. Epub ahead of print. PMID: 33186534.
Ponikowski P, Kirwan BA, Anker SD, McDonagh T, Dorobantu M, Drozdz J, Fabien V, Filippatos G, Göhring UM, Keren A, Khintibidze I, Kragten H, Martinez FA, Metra M, Milicic D, Nicolau JC, Ohlsson M, Parkhomenko A, Pascual-Figal DA, Ruschitzka F, Sim D, Skouri H, van der Meer P, Lewis BS, Comin-Colet J, von Haehling S, Cohen-Solal A, Danchin N, Doehner W, Dargie HJ, Motro M, Butler J, Friede T, Jensen KH, Pocock S, Jankowska EA; AFFIRM-AHF investigators. Ferric carboxymaltose for iron deficiency at discharge after acute heart failure: a multicentre, double-blind, randomised, controlled trial. Lancet. 2020 Nov 12:S0140-6736(20)32339-4. doi: 10.1016/S0140-6736(20)32339-4. Epub ahead of print. PMID: 33197395.  https://www.thelancet.com/pdfs/journals/lancet/PIIS0140-6736(20)32339-4.pdf
Chan PS, Girotra S, Tang Y, Al-Araji R, Nallamothu BK, McNally B. Outcomes for Out-of-Hospital Cardiac Arrest in the United States During the Coronavirus Disease 2019 Pandemic. JAMA Cardiol. 2020 Nov 14. doi: 10.1001/jamacardio.2020.6210. Epub ahead of print. PMID: 33188678.  https://jamanetwork.com/journals/jamacardiology/fullarticle/2773109