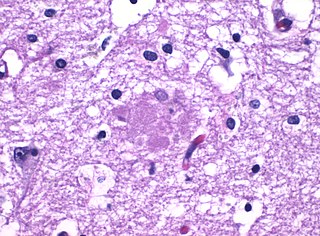 By Lily Cao, MD
Peer Reviewed
A Placebo-Controlled Trial of Subcutaneous Semaglutide in Nonalcoholic Steatohepatitis [1]
Nonalcoholic steatohepatitis (NASH) is commonly diagnosed in primary care. We often counsel patients on diet and exercise, recommend vaccinations, and encourage alcohol cessation. However, there are currently few pharmacologic interventions we can offer them.
A new trial studied the efficacy and safety of the GLP-1 receptor agonist semaglutide, also a favorite of endocrinologists and cardiologists, for the treatment of diabetes and heart failure patients respectively. This 72-week-long, double-blinded, phase 2 trial randomly assigned 320 patients with liver fibrosis (stages F1, F2, F3) to receive 0.1, 0.2, or 0.4 mg or placebo in a 3:3:3:1:1:1 ratio. The primary endpoint, which was resolution of NASH with no worsening of fibrosis, and the secondary endpoint, which was improvement of at least one fibrosis stage with no worsening of NASH, were assessed only among patients with stage F2 or F3 fibrosis. Researchers found that a significantly greater amount of patients taking 0.4 mg of semaglutide achieved the primary endpoint compared to placebo (59% vs 17%; p<0.001). However, there was no significant difference in the secondary endpoint when comparing placebo and treatment groups.
It's unclear why the secondary endpoint was not met, although researchers postulated that follow-up time or statistical power may not have been adequate. Of note, one of the limitations of this study is that it did not look at whether semaglutide improved patient morbidity and mortality. While resolution of NASH would likely improve patient outcomes, the study does not provide data supporting that conclusion. Further studies are required, but this trial provides encouraging evidence that semaglutide may be useful in patients with NASH.
Discontinuing beta-lactam treatment after 3 days for patients with community-acquired pneumonia in non-critical care wards (PTC): a double-blind randomized, placebo controlled, non-inferiority trial [2]
It's a frequent question that comes up on the wards: How long should the antibiotic duration be? It often feels like the answer is a random guess. In this double-blinded, multicenter, randomized controlled trial in France, researchers enrolled 310 adult patients who were admitted to the hospital for moderately severe community-acquired pneumonia and randomly assigned them to oral amoxicillin-clavulanate for 3 days plus placebo for 5, days versus oral amoxicillin-clavulanate for 8 days in total. The primary outcome was cure 15 days after first antibiotic intake, defined as no fever, resolution/improvement of respiratory symptoms, and no additional antibiotic treatment for any cause, with a non-inferiority margin of 10% chosen.
In an intention-to-treat analysis, the study found that 78% of patients randomized to the 3-day course were cured and 68% of the patients randomized to the 8-day course were cured, indicating non-inferiority (9.44% difference; 95% CI -0.15-20.34%). Incidence of adverse events was similar. These results support the notion that we can safely discontinue beta-lactam treatment after 3 days if patients are clinically stable, which could decrease our antibiotic usage and improve antimicrobial stewardship in hospitals
One limitation in applying the results of this study to our clinical practice is that it takes place in France, where the antibiotic resistance patterns might differ from hospitals in the US. Furthermore, the study looked at the use of oral amoxicillin-clavulanate, while many of our patients hospitalized for community-acquired pneumonia are more commonly started on an intravenous antibiotic like ceftriaxone/azithromycin or an intravenous fluoroquinolone. It would be interesting to conduct a study similar to this one to see whether shorter antibiotic courses of regimens we more commonly use in our hospitals would also be non-inferior.
Effect of Celecoxib vs Placebo Added to Standard Adjuvant Therapy on Disease-Free Survival Among Patients With Stage III Colon Cancer [3]
Remember the arachidonic acid pathway? Arachidonic acid breaks down into COX-1 and COX-2. COX-1 activates TXA2, which mediates platelet aggregation, gastrointestinal mucosal protection, and renal blood flow in the kidneys. COX-2 on the other hand induces pro-inflammatory prostaglandins E2 and I2 [4]. Both aspirin, which inhibits COX-1 and COX-2, and selective COX-2 inhibitors have been floated as possible agents for primary prevention of colorectal cancer. Following this logic, can a selective COX-2 inhibitor like celecoxib have a benefit in patients with pre-existing cancer? This randomized controlled trial looked at whether the use of celecoxib in addition to adjuvant chemotherapy with fluorouracil, leucovorin, and oxaliplatin (FOLFOX) improved disease-free survival in patients with stage III colon cancer.
The phase 3 study enrolled 2526 patients and randomized them to receive either adjuvant FOLFOX every 2 weeks for 3 versus 6 months, with or without 3 years of 400 mg daily celecoxib in a 2×2 factorial design. Ultimately, the study did not find a significant difference in the primary endpoint of disease-free survival. Of note, the researchers cited observational research, which found that regular usage of aspirin after colorectal cancer diagnosis was associated with a 35% lower risk in colorectal cancer-specific mortality for women in the Nurses' Health study. They postulated whether COX-2-independent pathways are more critical than COX-2-dependent pathways, despite the classic teaching that COX-2 pathways are associated with pro-inflammatory, pro-neoplastic states.
There are still multiple ongoing trials of aspirin as adjuvant colon cancer therapy. Furthermore, the authors noted that they did not select patients based on biomarkers, which might help them target patients who would benefit from the use of celecoxib. It also might be interesting to study whether or not selective COX-2 inhibitors have more of a role in secondary prevention of colorectal cancer, in patients diagnosed with stage 0 to II colorectal cancers after treatment. We'll have to wait to see what if any of the inhibitors of the arachidonic acid pathway will be useful for the treatment of colorectal cancer.
Minicuts
Donanemab in Early Alzheimer's Disease [5]
This phase 2 trial looked at whether donanemab, an antibody targeting amyloid-beta peptide, slowed down changes in scoring on the Integrated Alzheimer's Disease Rating Scale (iADR) among patients with early symptomatic Alzheimer's disease with tau and amyloid depositions seen on PET. Patients were scored every 4 weeks for up to 72 weeks. Donanemab did show modest improvement in iADR score compared to placebo (-6.86 compared to -10.06; p=0.04). This study suggests donanemab may be useful in treating Alzheimer's patients, but further studies are required to better assess its safety and efficacy.
Sotatercept for the Treatment of Pulmonary Arterial Hypertension [6]
This small, multicenter, randomized controlled phase 2 trial studied the use of sotatercept in patients with pulmonary arterial hypertension (PAH) already undergoing conventional therapy. Sotatercept is a novel recombinant protein that works by binding activins and growth-differentiation factors, thus preventing activation of the bone morphogenetic protein signaling pathway, which is dysregulated in patients with PAH. The study found that compared to patients receiving placebo, patients receiving sotatercept had improved pulmonary vascular resistance. It did not look at whether this drug improved morbidity and mortality, something that could go on to make a huge impact on PAH drug therapy, given the limited number of agents that have a mortality benefit.
Sex Differences in Clinical Course and Patient-Reported Outcomes Among Patients Hospitalized for Heart Failure [7]
This study evaluated the differences in patient outcomes between women and men hospitalized for acute heart failure, including 30-day mortality, rehospitalization, and 180-day mortality, as well as patient-reported quality of life at baseline, discharge, and 30 days. Women had a similar risk of mortality and rehospitalization to men, but reported worse quality of life during and after hospitalization after adjustment for demographic and clinical factors, suggesting that we may want to focus more on interventions to improve quality of life among female patients with heart failure.
Dr. Lily Cao is a first-year resident in the NYU Langone Internal Medicine Residency 
Peer reviewed by Christian Torres, MD, assistant professor, Department of Medicine (Division of General Internal Medicine) and editor-in-chief of Clinical Correlations
Image courtesy Wikimedia Commons
References
[1] Newsome, PN, Buchholtz K, Csui K, et al. A Placebo-Controlled Trial ofSubcutaneous Semaglutide in Nonalcoholic Steatohepatitis. N Engl J Med 2021; 384:1113-1124. doi: 10.1056/NEJMoa2028395. https://www.nejm.org/doi/full/10.1056/NEJMoa2028395
[2] Dinh A, Ropers J, Duran C, et al. Discontinuing β-lactam treatment after 3 days for patients with community-acquired pneumonia in non-critical care wards (PTC): a double-blind, randomised, placebo-controlled, non-inferiority trial. The Lancet. 2021;397(10280):1195-1203. Doi: 10.1016/S0140-6736(21)00313-5. https://www.thelancet.com/journals/lancet/article/PIIS0140-6736(21)00313-5/fulltext
[3] Meyerhardt JA, Shi Q, Fuchs CS, et al. Effect of Celecoxib vs Placebo Added to Standard Adjuvant Therapy on Disease-Free Survival Among Patients With Stage III Colon Cancer: The CALGB/SWOG 80702 (Alliance) Randomized Clinical Trial. JAMA. 2021;325(13):1277–1286. doi:10.1001/jama.2021.2454. https://jamanetwork.com/journals/jama/article-abstract/2778113
[4] Pannunzio A, Coluccia M. Cyclooxygenase-1 (COX-1) and COX-1 Inhibitors in Cancer: A Review of Oncology and Medicinal Chemistry Literature. Pharmaceuticals (Basel). 2018;11(4):101. Published 2018 Oct 11. doi:10.3390/ph11040101. https://pubmed.ncbi.nlm.nih.gov/30314310/
[5] Mintun MA, Lo AC, Duggan Evans C, Wessels AM, Ardayfio PA, Andersen SW, Shcherbinin S, Sparks J, Sims JR, Brys M, Apostolova LG, Salloway SP, Skovronsky DM. Donanemab in Early Alzheimer's Disease. N Engl J Med. 2021 Mar 13. doi: 10.1056/NEJMoa2100708. Epub ahead of print. PMID: 33720637. https://www.nejm.org/doi/full/10.1056/NEJMoa2100708
[6] Humbert M, McLaughlin V, Gibbs JSR, Gomberg-Maitland M, Hoeper MM, Preston IR, Souza R, Waxman A, Escribano Subias P, Feldman J, Meyer G, Montani D, Olsson KM, Manimaran S, Barnes J, Linde PG, de Oliveira Pena J, Badesch DB; PULSAR Trial Investigators. Sotatercept for the Treatment of Pulmonary Arterial Hypertension. N Engl J Med. 2021 Apr 1;384(13):1204-1215. doi: 10.1056/NEJMoa2024277. PMID: 33789009. https://www.nejm.org/doi/full/10.1056/NEJMoa2024277
[7] Blumer V, Greene SJ, Wu Angie, et al. Sex Differences in Clinical Course and Patient-Reported Outcomes Among Patients Hospitalized for Heart Failure. JACC: Heart Failure; 2021 Mar 10:S2213-1779(21)00011-1. doi: 10.1016/j.jchf.2020.12.011. Epub ahead of print. PMID: 33714746. https://pubmed.ncbi.nlm.nih.gov/33714746/