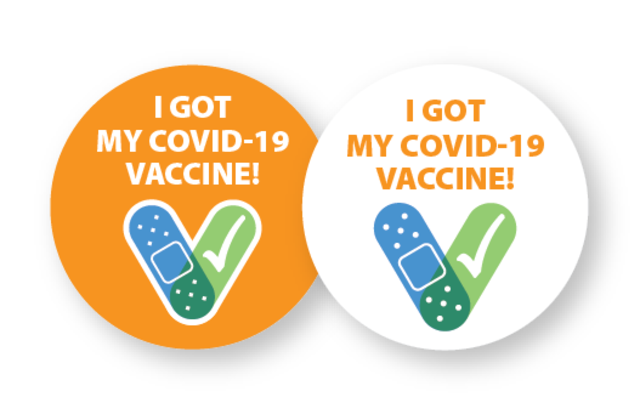 By Michael Shen, MD PhD
Peer Reviewed 
With medicine advancing at such a rapid pace, it is crucial for physicians to keep up with the medical literature. This can quickly become an overwhelming endeavor given the sheer quantity and breadth of literature released on a daily basis. Primecuts helps you stay current by taking a shallow dive into recently released articles that should be on your radar. Our goal is for you to slow down and take a few small sips from the medical literature firehose.
Tofacitinib in Patients Hospitalized with Covid-19 Pneumonia Guimarães et al., NEJM
Tofacitinib is an orally-administered inhibitor of Janus Kinase 1 (JAK1) and JAK3, impairing cellular signal transduction pathways and decreasing cytokine production and release by Th1 and Th17 helper T cells (which may drive inflammatory lung injury in hospitalized patients with Covid-19 pneumonia).
In this STOP-COVID trial, the investigators compared an up to 14 day course of tofacitinib (10 mg BID) vs. placebo in 289 hospitalized adults with Covid-19 pneumonia (PCR+, radiographic evidence, hospitalized < 72h, not on mechanical ventilation or ECMO) in Brazil. Patients were additionally treated with standard of care therapy, including steroids, antibiotics, anticoagulants, and/or antivirals. Notably, ~89% of the patients received glucocorticoids during their hospitalization, though remdesivir was not available in Brazil during this trial.
The primary outcome was independently adjudicated occurrence of death or respiratory failure through day 28 as measured on an ordinal scale of disease severity (higher scores indicating worsening clinical status). Secondary outcomes included cumulative incidence of death through day 28, ordinal disease severity at day 14 and day 28, hospital/ICU stay duration, and use of mechanical ventilation.
The primary outcome occurred in 18.1% of the patients in the tofacitinib group and 29.0% of the patients in the placebo group (risk ratio 0.63, 95% CI 0.41 to 0.97, p = 0.04), a result that was consistent regardless of patients' baseline illness severity. Tofacitinib-treated patients also trended towards lower all-cause mortality and had lower ordinal scale scores compared to patients receiving placebo, though this study was not powered to detect this difference. Tofacitinib treatment was not associated with a higher incidence of secondary infection or thromboembolic events.
The STOP-COVID trial suggests that administering tofacitinib to adults hospitalized with Covid-19 pneumonia led to a lower risk of death or respiratory failure at 28 days.
Effect of 7 vs 14 Days of Antibiotic Therapy on Resolution of Symptoms Among Afebrile Men with Urinary Tract Infection Drekonja et al., JAMA
Antimicrobial stewardship has become increasingly more important as more drug resistant organisms emerge.  Balancing the need to fully treat an acute infection with the longer-term goal of preventing the emergence of resistance in organisms has led to the establishment of recommended treatment durations for pneumonia, intra-abdominal infections, osteomyelitis, cellulitis, and urinary tract infections (UTIs) in women. For febrile men with UTI, studies have shown 2 weeks of treatment performs similarly to 4 weeks of treatment and demonstrates superior short-term (but not long-term) outcomes when compared to 1 week of treatment. However, there have not been studies on optimal antibiotic duration in afebrile men with UTI.
Patients in this study were 272 afebrile adult men with symptomatic UTI (≥1 of: dysuria, frequency of urination, urgency, hematuria, CVA tenderness, perineal/flank/suprapubic pain) treated in the outpatient setting (up to 24h inpatient observation allowed) with ciprofloxacin or bactrim. Patients were excluded if they had had prior UTI treatment within 14 days, symptoms attributed to a non-UTI cause, temperature > 38C, or growth of an organism not susceptible to ciprofloxacin or bactrim. Outcome measures included resolution of initial UTI symptoms by day 14 after completion of active antibiotic treatment (primary, noninferiority margin of 10%), recurrence of UTI symptoms, and adverse events through 28 days after stopping medication.
In the intention to treat population, primary outcome was met in 91.9% of participants in the 7 day group vs 90.4% of participants in the 14 day group, meeting the noninferiority criterion. Recurrence of UTI symptoms was not significantly different in the 7 vs 14 day groups. Additionally, adverse events were not notably different between the 7 and 14 day groups with the most common event being diarrhea seen in ~9% of participants in both treatment groups.
Thus, in afebrile men with suspected UTI treated with either ciprofloxacin or trimethoprim-sulfamethoxazole, a 7-day course was noninferior to a 14-day course in resolution of initial symptoms without significant adverse effects. 
Fecal microbial transplantation and fiber supplementation in patients with severe obesity and metabolic syndrome: a randomized double-blind, placebo-controlled phase 2 trial Mocanu et al., Nature Medicine
Obesity and metabolic syndrome increase risk of heart disease, CVA, and type 2 diabetes. Prior studies have demonstrated metabolic improvements in patients receiving fecal microbial transplantation (FMT) from lean healthy donors, though these effects have been short-term and required invasive FMT delivery in a mostly male population. This phase 2 trial investigated the effect of oral encapsulated FMT combined with either a high-fermentable or low-fermentable fiber supplement on insulin sensitivity. The investigators hypothesized that dietary fiber supplementation may help maintain the "healthy" microbial milieu introduced by FMT.
This trial examined 61 patients completing a 6-week primary endpoint randomized and stratified by sex into one of four groups: FMT + high-fermentable fiber (FMT-LF) supplementation, FMT + low-fermentable fiber (FMT-LF) supplementation, placebo FMT + high-fermentable fiber (HF) supplementation, and placebo FMT + low-fermentable fiber (LF) supplementation. Trial participants were mostly female, middle-aged, had a mean BMI of 45, and were taking antihyperglycemic medications including GLP-1 agonists, SGLT2 inhibitors, and metformin. There were no significant differences in baseline basic characteristics, degree of metabolic dysfunction, medications, or dietary intake between the groups.
Primary outcomes included change in insulin resistance/sensitivity HOMA2-IR/IS scores (a model which calculates beta cell function and insulin sensitivity using fasting glucose and insulin levels). Secondary outcomes included changes in serum insulin levels, fasting glucose levels, and A1c levels as well as changes in anthropometric values, lipid parameters, and dietary intake.
At the 6 week time point, patients in the FMT-LF group demonstrated significant improvement in HOMA2 insulin resistance scores, a finding not observed in the other 3 trial groups. Only patients receiving both FMT and LF supplementation (as opposed to LF supplementation alone) showed significant improvements in insulin resistance and insulin sensitivity scores. Patients receiving FMT-LF had significant decreases in serum insulin levels compared to those receiving LF alone; no differences in fasting serum glucose, A1c, anthropometric values (weight, waist circumference, blood pressure), lipid parameters, or dietary intake were observed between groups.
Improvements in insulin sensitivity were not maintained at a 12-week follow-up after cessation of fiber supplementation, though significant reductions in blood pressure were seen in the FMT-HF, FMT-LF, and LF groups and significant loss of weight was seen in the LF group by week 12. Side effects including flatulence, bloating, stool consistency, and stool frequency did not differ appreciably between groups during the study duration.
Circulating plasma lipopolysaccharide and fecal short-chain fatty acids (associated with improved gut barrier function and insulin resistance) were not influenced by either FMT or fiber supplementation during the study duration. The dynamics of GLP-1 and insulin response to an oral glucose tolerance test were significantly improved in FMT-LF group members. FMT-LF recipients' microbial communities more closely resembled those of their donors at 6 weeks, a finding which was lost once fiber supplementation was stopped.
This phase 2 trial demonstrates an improvement in insulin sensitivity/resistance in obese patients with metabolic syndrome receiving a single-dose oral FMT along with low-fermentable fiber supplementation, though in small study group sizes. This finding may be mediated by the successful engraftment of specific bacterial taxa which are able to improve the enteroendocrine response to glycemia.
MINICUTS
Postdiagnosis Smoking Cessation and Reduced Risk for Lung Cancer Progression and Mortality Sheikh et al., Annals of Internal Medicine
In a single-center study of ~500 current (≥1 cigarette daily for ≥1 year) smokers diagnosed with early-stage (IA-IIIA) NSCLC, median overall survival time and median progression-free survival were higher (by 1.8 years and 1.8 years, respectively) among patients who quit smoking compared to those who continued smoking (self-reported). This small observational study (perhaps surprisingly) shows negative effects of smoking continuation, a presumed contributory habit for the initiation of disease, on lung cancer survival.
Duration of Adjuvant Aromatase-Inhibitor Therapy in Postmenopausal Breast Cancer Gnant et al., NEJM
Postmenopausal women with hormone receptor positive breast cancer who had received 5 years of adjuvant endocrine therapy (either tamoxifen or an aromatase inhibitor) received a further 2 or 5 years of adjuvant therapy with anastrazole with no difference in disease progression or death between the two groups, while prolongation of anastrazole therapy led to a higher risk of bone fracture. While it is known that extension of adjuvant endocrine therapy has been established, in this average-risk cohort of patients a shorter extension of aromatase inhibitors was able to maximize disease-free survival benefit.
Sperm Parameters Before and After COVID-19 mRNA Vaccination Gonzalez et al., JAMA
Gentlemen rejoice! This single-center study of 45 healthy men from 18 to 50 years of age demonstrated no significant decreases in any sperm parameters before and after (~70 days post second dose) vaccination with the Pfizer-BioNTech and Moderna Covid-19 vaccines. In fact, semen volume, sperm concentration, total motility, and total motile sperm count each significantly increased, though median abstinence time was slightly increased before the second sample. Thus far, we do not have evidence that Covid-19 vaccination negatively impacts clinically meaningful sperm parameters.
Dr. Michael Shen, PhD , is a 2nd year resident, Internal Medicine, NYU Langone Health
Peer reviewed by Neha Nagpal, MD, Internal Medicine Chief Resident, NYU Langone Health
Image courtesy of Wikimedia Commons – Source: https://www.cdc.gov