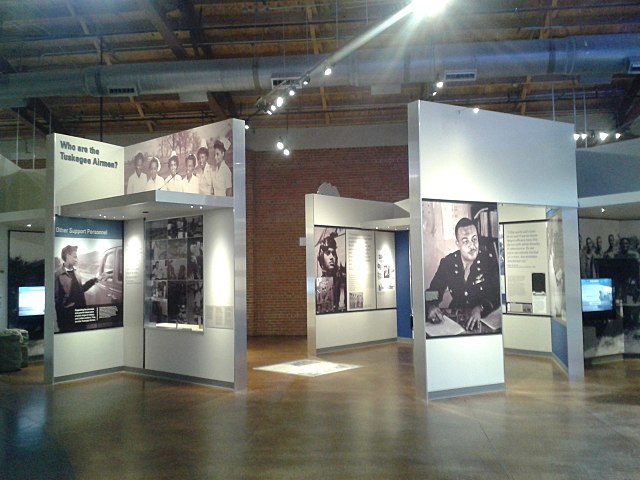 By Joachner Philippe
Peer Reviewed 
Ms. G was a 44-year-old African American woman with a history of sarcoidosis presenting to her outpatient pulmonologist/primary care physician for follow-up. Insurance complications had forced her to switch to a different primary care physician last year, but once she was able to return this past January, she did. During this follow-up, she reported a dramatic improvement in her breathing and sarcoid skin lesions on her arms and legs since restarting her prednisone treatment.
As this telehealth visit unfolded, it was clear that this patient had built up a substantial rapport with the physician I was with that day. Eventually, the conversation meandered into discussing COVID-19 vaccinations—a ubiquitous component of a physician visit now. As a Black medical student, I was cautiously curious to experience this particular interaction.
"So, since we're on the topic, are you going to take the vaccine?" my attending asks.
"You know I won't." The patient responds.
"Why is that?"
"Because I don't want to be an experiment or guinea pig for this new technology."
Her rebuttal was an all too common response. Even in this setting, where years of rapport had been cultivated and even replanted, we were reminded of the chasm of mistrust that still divides non-Black doctors and their Black patients at the microscopic level and reflects the even wider rift between the medical community and the Black community. The patient went on to expound on more concerns that she had regarding the COVID vaccine. She felt like she could not trust the deluge of conflicting information released by experts regarding the safety and efficacy of the vaccine. We attempted to clarify the misinformation, to encourage her that the vaccines were safe, and to urge her to get a vaccine if she was offered one. As we wrapped up the visit, my attending asked Ms. G if she would reconsider. She affirmed "yes," but the lines of her face still showed lingering apprehension. I do not believe we had convinced her.
After the call, my attending and I debriefed. He discussed how he tries to put in more effort when discussing the vaccine with his Black patients because "the remnants of Tuskegee still affect the community." With my surgical mask hiding my conflicted facial expressions, I thought to myself,
It is more than just Tuskegee.
Yet, I sat in silence listening to my attending as he prepared to see the next patient.
As I have ruminated on this encounter over the last few weeks, I have come back to similar related questions. Was this a missed opportunity to tackle a deeper problem?  If so, what are we as medical professionals and trainees still missing when confronting COVID vaccine hesitancy, especially among disproportionately affected Black and Brown communities? Are providers still limited in their understanding of the extent that other factors play in vaccine hesitancy among BIPOC communities?
More than Tuskegee
In her book, Medical Apartheid, Harriet A. Washington highlights the history of medical exploitation and experimentation of Black and Brown bodies at the hands of the medical community dating back centuries before, and even decades after, the infamous Tuskegee experiments. Take for example, Thomas Hamilton, a 19th century Southern physician who subjected one of his slave patients, John Brown, to various experiments that involved exsanguinating him and peeling off his skin.1 Or, the fenfluramine experiments in the mid-1990s, in which low-income Black and Hispanic elementary-age children were disproportionately targeted and injected with fenfluramine, a serotonin-stimulating drug, in order to investigate a biological basis for violent behavior.2 The news of this three-year-long experiment broke in 1997 mere months after President Clinton made a broadcasted apology to the victims of Tuskegee.3 And, in the end, these are only the stories that made it into books or newspapers; it does not include countless corner store conversations far from the ears of those of us in medical ivory towers. Part of the hesitancy we are seeing now stems from a legacy and continuation of collective trauma in minority communities. And, as Indiana University gastroenterologist Lauren Nephew poignantly expresses in her perspective piece on systemic racism and vaccine hesitancy, "If you cannot comprehend how my experience of structural racism can overpower a decade of medical education, then you will have a hard time understanding vaccine hesitancy in communities of color."4 Medical professionals need to be willing to engage with the well-established histories chronicling Medicine's relationships with BIPOC communities, much in the same way they do with the latest randomized controlled trials for novel therapeutics.
More than Messaging and Misinformation
Understanding of the historical and contemporaneous intricacies surrounding vaccine hesitancy in minority communities is a cornerstone to fine tuning messaging to these communities. The need to tailor messaging is paramount. According to CDC, of the vaccines administered in the US for which race/ethnicity data were available, about 65% has gone to White individuals, compared to the 6.4% and 8.7% that has gone to Black and Hispanic/Latino individuals. These same communities have shown decreased enthusiasm in receiving COVID vaccines as well.5,6 Furthermore, recent data have shown racial/ethnic differences in the reasoning behind refusing vaccination. Compared to White Americans, Black and Hispanic/Latino Americans more frequently cite concerns about infection with COVID-19 from the vaccine, the long-term effects, serious side effects, effectiveness of the vaccine, not knowing others around them who have been vaccinated, etc.6-8 The messaging that the scientific community presents to BIPOC communities to foster vaccine acceptance will need to be tailored to the specific concerns facing those communities. Some of these unique concerns have been suggested by extant data but others can only be gleaned by direct and transparent engagement with these disproportionately affected communities.
I still think about Ms. G.  She embodies the millions of BIPOC Americans who want to trust the scientific community despite legitimate evidence to give them pause. Even with our repertoire of statistics and figures, that trust comes from listening, learning, and meaningful messaging.
Joachner Philippe is a second year medical student at NYU Grossman School of Medicine
Reviewed by Renee Williams, MD, associate professor, department of medicine, associate chair for Health Equity at NYU Langone Health
Image courtesy of Wikimedia Commons, source: Exhibits, Tuskegee Airmen NHS.jpg, author: Ser Amantio di Nicolao
References
Washington HA. Medical Apartheid: The Dark History of Medical Experimentation on Black Americans from Colonial Times to the Present. Anchor; 2008.
Hilts PJ. Experiments on children are reviewed. The New York Times. https://www.nytimes.com/1998/04/15/nyregion/experiments-on-children-are-reviewed.html. Published April 15, 1998. Accessed February 24, 2021.
Clinton WJ. Tuskegee Study – Presidential Apology – CDC – NCHHSTP. Centers for Disease Control and Prevention. https://www.cdc.gov/tuskegee/clintonp.htm. May 16, 1997. Published March 2, 2020. Accessed February 24, 2021.
Nephew LD. Systemic racism and overcoming my COVID-19 vaccine hesitancy. EClinicalMedicine. 2021:100713. doi:10.1016/j.eclinm.2020.100713.
CDC COVID Data Tracker. Centers for Disease Control and Prevention. https://covid.cdc.gov/covid-data-tracker/#vaccination-demographic. Accessed February 24, 2021.
Hamel L, Kirzinger A, Lopes L, et al. COVID-19 Vaccine Monitor: January 2021 – Vaccine Hesitancy. KFF. https://www.kff.org/report-section/kff-covid-19-vaccine-monitor-january-2021-vaccine-hesitancy/. Published February 17, 2021. Accessed February 24, 2021.
Latkin CA, Dayton L, Yi G, Colon B, Kong X. Mask usage, social distancing, racial, and gender correlates of COVID-19 vaccine intentions among adults in the US. Plos One. 2021;16(2):e0246970. doi:10.1371/journal.pone.0246970.
Bunch L. A Tale of Two Crises: Addressing Covid-19 Vaccine Hesitancy as Promoting Racial Justice. HEC Forum. 2021. doi:10.1007/s10730-021-09440-0.