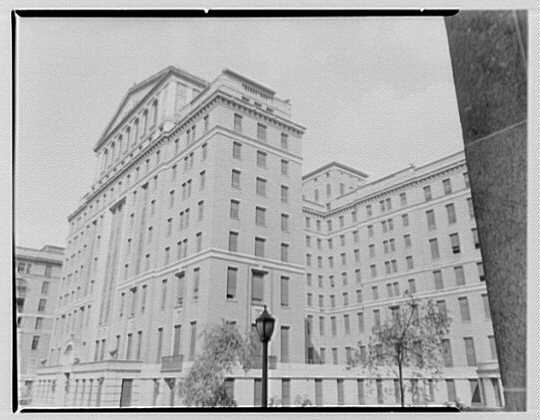 Commentary by Cara Litvin MD, Executive Editor, Clinical Correlations
I frowned as my patient handed over some papers to me at a regularly scheduled follow-up clinic visit. For the second time in a row, he had been admitted to an outside hospital for syncope in the interval between his visits with me. The cryptic discharge summaries provided very little information about his work-up. "Follow-up with primary MD" was scribbled on the latest discharge summary, without any test results provided. My initial instinct was to be become angry at my patient for allowing this to happen, but fortunately my more rationale side quickly overcame me as I tried to explain the importance of obtaining detailed records to my patient and his wife.
A recent article in JAMA, "Deficits in Communication and Information Transfer Between Hospital-Based and Primary Care Physicians," reviews this very issue. The authors of this article extracted data from both observational studies investigating information transfer at hospital discharge and controlled studies evaluating interventions to improve such transfers. Not surprisingly, despite the enormous role adequate communication plays in assuring the provision of quality of care, accurate data evaluating the transmission of information is limited.
A review of observational studies from audits of hospital discharge summaries is unnerving. Discharge summaries frequently did not identify the hospital physician (missing from a median of 25%), diagnostic test results (38%), and specific follow-up plans (14%). Legibility was a concern in 10-50% of the discharge summaries. Outpatient physicians estimated that their subsequent management was adversely affected in nearly one fourth of cases due to inadequate communication.
Eighteen studies evaluating interventions to improve transfer at hospital discharge were included for this review, yet few standardized outcomes were used, making these difficult to interpret. Many of these studies compared computer-generated with manually created discharge summaries and largely favored the computerized summaries.
JCAHO dictates that a complete discharge summary be filed within 30 days of hospital discharge, but this mandate does nothing to ensure that a proper handoff of communication occurs. Based upon their literature review, suggestions proposed by the authors to improve transfers include, first and foremost, the use of an electronic medical record to quickly capture diagnoses and test results in a structured format. Other interventions that have been shown to be effective include directly giving a copy of pertinent data to the patient being discharged, and sending a copy of the discharge summary to the patient's primary MD.
We can all attest to the fact that, although an intervention such as handing a patient a copy of his records at discharge seems almost too simple, in reality, these trivial actions often fail to occur. The doctors taking care of my clinic patient during his hospitalization knew that he would be following up with a doctor at an outside hospital, yet had not made an effort to provide information that would facilitate his future care. In clinic, my initial reaction was to become upset at my patient, but fortunately I quickly realized that it was really the lack of accountability of his physicians that had frustrated me. In our attempt to discharge patients, we are all inexcusably guilty of hastily planned discharges without proper follow-up. However, in our busy days on the wards, we should bear in mind that complete discharge summaries with adequate plans are often times just as important, if not more important, than the care we provide while the patient is hospitalized.
When taking care of patients in the hospital, we are only very rarely a source of continuity and are usually at the hub of patient transfers. In this era of multiple handoffs, transfer of information is therefore of utmost importance. Unfortunately, this review reveals that transfer of information is a poorly studied phenomenon and an often overlooked barrier to the provision of quality care. However, seemingly effortless actions, such as providing a copy of a discharge summary to the patient or primary physician, have the potential to drastically improve the care a patient receives.
Reference: Kripalani SK, LeFevre F, Phillips CO et al. "Deficits in communication and information transfer between hospital-based and primary care physicians." JAMA. 2007;297:831-841.

Image of Bellevue Hospital, 1950, courtesy of Wikimedia Commons