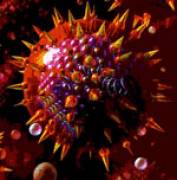 A 53 year old male with chronic hepatitis C and type 2 diabetes is found to have a moderately elevated cholesterol.
1. Is it safe to start a statin?
2. Do statins have any effect on viral replication?
Comentary By Ed Bini, M.D. Associate Professor/Director Gastroenterology and Hepatology Research
The many benefits of statins far outweigh the risks associated with this class of medications. However, statins are known to have the potential to cause hepatotoxicity. The most common form of statin-induced hepatotoxicity is elevations in transaminases levels (AST and ALT). Statin-induced hepatoxicity occurs in 1% – 2% of patients treated and is reversible upon discontinuation of the treatment. It is currently recommended that a liver profile be performed at baseline, 6 weeks and 12 weeks after starting treatment, and then every 6 months.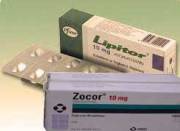 Patients with underlying chronic hepatitis C virus (HCV) infection may be at increased risk of statin-induced hepatotoxicity. To date, however, the precise incidence has not been extensively studied. One recent study (Clin Gastroenterol Hepatol 2006;4:838-839) evaluated statin-induced hepatoxicity in 166 hyperlipidemic HCV-infected patients who were treated with a statin (cohort I), 332 HCV-infected patients who did not receive a statin (cohort II), and 332 HCV negative patients who were treated with a statin (cohort III). In patients with HCV, statin therapy (cohort I) was associated with a higher incidence of mild-moderate liver biochemistry value increases compared with those not on statin therapy (cohort II) (22.9% vs 13.3%, respectively, P = .009), but a lower incidence of severe increases (1.2% vs 6.6%, respectively, P = .015). Among patients started on statin therapy (cohorts I and III), the incidence of mild-moderate liver biochemistry value increases (22.9% vs 16.3%, respectively, P = .094), severe increases (1.2% vs 1%, respectively, P = .874), or discontinuation of statin therapy as a result of hepatotoxicity (21.6% vs 9.2%, respectively, P = .147) were similar in HCV positive and HCV negative patients. Although the authors concluded that statin therapy was not associated with a significantly higher risk of hepatotoxicity, it was associated with a non-significant increase in the incidence of mild to moderate hepatotoxicity and higher discontinuation rates and, therefore, we cannot exclude a type II error because of the small sample size.
Nonetheless, treatment should not be withheld in those with underlying chronic HCV infection who have compensated liver disease (no ascites, hepatic encephalopathy, or history of variceal hemorrhage). Instead, these patients should be treated and monitored closely. For patients with chronic HCV and compensated liver disease who are started on a statin, I suggest obtaining a liver profile at baseline, week 4, week 8 and then every 12 weeks during treatment. The use of statins in patients with decompensated liver disease should be used with extreme caution if at all.
Additional benefits of statin therapy in patients with chronic HCV infection include the potential for reduction in hepatic steatosis (which is present in approximately 50% of patients with HCV and is associated with more rapid fibrosis progression) and possible beneficial effects on HCV viral loads. One recent exciting and provocative study showed that statins (especially fluvastatin) in combination with interferon exerted a strong synergistic effect on HCV replication in vivo (Hepatology 2006;44:117-125).
Although the exact mechanism by which HCV enters hepatocytes is a controversial issue, it should be noted that there are data to suggest that HCV may enter hepatocytes via the LDL receptor. Since statins upregulate LDL receptor expression, there is the potential for statins to facilitate HCV entry into hepatocytes (Article in press J Hepatol). The risks and benefits of statin use in patients with HCV, as well as the impact of statin use on the natural history of HCV infection in humans, remain to be determined.