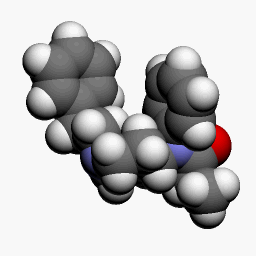 By Andrew Segoshi
Peer Reviewed
If you live in New York, you've no doubt encountered the opioid epidemic sweeping the nation in the past decade. Whether it's firsthand experience passing opioid users in the street congregating on St. Mark's every summer, hearing shocking news stories like the recent 70+ person overdose this past August in a park in New Haven (attributed to K2 laced with opioids),1 or noticing the uptick in celebrity overdose stories, it's becoming increasingly hard to ignore this national problem. If you work in healthcare, you've almost certainly engaged with patients who struggle with opioid use disorder, from patients presenting to the ED for methadone to abate their withdrawal symptoms to patients with chronic pain who were prescribed opioids and quickly developed dependence.
Troubling new developments suggest that this trend is not going away anytime soon. Death rates due to opioids almost quadrupled from 1999 to 2011, leading to 33,091 deaths in 2015.2 More worrisome, epidemiological research on opioids demonstrates an increase in overdose deaths involving heroin (from 8% in 2010 to 25% in 2015) as well as an increase in overdose deaths involving synthetic opioids other than methadone (8% in 2010 to 18% in 2015).3 This latter category includes the drug fentanyl, which has been surging in prevalence and causing widespread devastation in communities. 2016 marked the first year that illicitly manufactured fentanyl products were responsible for more deaths than heroin or prescription opioids, with one study finding that fentanyl overdose deaths increased more than 500% across 10 states from just 2013 to 2016.4
Fentanyl is a synthetic opioid that, like heroin, acts predominantly as an agonist on the mu-opioid receptor to imbue users with feelings of euphoria and analgesia while serving as a central nervous system depressant that results in miosis and respiratory depression (the latter of which can be fatal).5 Fentanyl is up to 50 times more potent than heroin4 and can be purchased by local dealers far more cheaply. Fentanyl is also easier to transport, as dealers need significantly less volume to get the same number of doses as a less potent opioid like heroin. As a result, its prevalence on the market has skyrocketed. Indeed, illicit drug manufacturers are mixing fentanyl with many drugs other than heroin. These fentanyl-laced products include cocaine, pills disguised as oxycodone or hydrocodone, benzodiazepines, rave/party drugs (MDMA or "ecstasy"), and synthetic cannabinoid receptor agonists (K2), as was the case in the New Haven overdose.6 Alongside the rise of fentanyl there has also been an increase in the use of fentanyl analogs. One such analog, carfentanil, is 10,000 times as potent as morphine and intended for the sedation of large animals; it has now been implicated in deaths in the United States.4
In the face of this fentanyl surge, what can providers do to mitigate harm? A lot of the same best practices in dealing with opioid use disorder will also help with fentanyl. Here are a few ways that providers can help:
Prescribing Opioids: If deemed necessary, ensure that opioids are prescribed in a reasonable and safe manner. Use the lowest dose required for the shortest duration necessary. In line with existing research, a case-cohort study conducted though the Veterans Health Administration from 2004 to 2008 demonstrated that, among patients prescribed opiates for pain, higher doses were linked to an increased risk in opioid overdose death.7
Managing Opioid Use Disorder: For patients with opioid use disorder who have been exposed to fentanyl, research has suggested that medication assisted treatment (MAT) is safe and can be protective against death.8 MAT refers to modalities such as buprenorphine and methadone maintenance treatment that are the current gold standard for treatment of opioid use disorder.
Suspected Opioid Overdose: When dealing with suspected opioid overdose in the ED, it is important to keep in mind that the high affinity of fentanyl and fentanyl analogs for the mu-opioid receptor means that higher doses of naloxone may be needed to properly reverse the effects.5
Raising Awareness: While heroin users are increasingly aware of heroin being cut with fentanyl, users of other street drugs may not realize that even non-opioids are increasingly laced with fentanyl, and they should be warned of the potentially devastating effects.
New Forms of Harm Reduction: For current opioid users who get their drugs from the street, a new modality may help reduce fentanyl-associated overdose: fentanyl test strips. Such strips were originally devised as an immunoassay to screen for fentanyl in urine, but they have since been proven to be effective in detecting fentanyl in drug solutions. As a result, some harm-reduction centers have begun distributing fentanyl test strips to opioid users as an off-label way of screening their drugs.9 A cross-sectional study in Vancouver found that when offered on the spot to test their drugs at a supervised injection facility, only 1% of users were willing to test their drugs, but of those who did, 79.8% samples were positive for fentanyl.10 New research in the US has suggested that users are significantly more willing to use the test strips. A survey in Rhode Island found that more than 90% of participants expressed willingness to use test strips to check their own drugs.11 Perhaps most importantly, a significant proportion of users who used the strips prior to trying the drugs reported actually changing their drug use behavior in light of a positive screen.9
In closing, the rise of fentanyl and its associated morbidity and mortality does not appear to be slowing any time soon. Authorities are struggling to keep up with the massive influx of fentanyl into the United States, with raids continuing to turn up astounding amounts of fentanyl.12 Amid these concerns the FDA has recently, and controversially, approved the clinical use of sufentanil (marketed as Dsuvia) that is up to 10 times more potent than fentanyl, causing many critics to voice concerns.13 It is important to remember that opioid use disorder can be a lifetime illness and people who suffer from it often face disproportionate stigma from society. This population is in need of help more than ever, and compassion and knowledge of the issues at hand can go a long way in helping to save lives.
Andrew Segoshi is a 3rd year medical student at NYU School of Medicine
Peer reviewed by Robert Hoffman, MD, ER medicine, NYU Langone Health
Image courtesy of Wikimedia Commons
References
Schmidt S. 'It is taking people out': More than 70 people overdose on K2 in a single day in New Haven. Washington Post. August 16, 2018. Accessed October 18, 2018. https://www.washingtonpost.com/news/morning-mix/wp/2018/08/16/it-is-taking-people-out-more-than-70-people-overdose-on-k2-in-a-single-day-in-new-haven/
Rudd RA, Seth P, David F, Scholl L. Increases in drug and opioid-involved overdose deaths–United States, 2010-2015. MMWR Morb Mortal Wkly Rep. 2016;65(50-51):1445-1452. doi: 0.15585/mmwr.mm655051e1.
Hedegaard H, Warner M, Miniño AM. Drug overdose deaths in the United States, 1999–2016. NCHS Data Brief. 2017;294:1-8.
O'Donnell JK, Halpin J, Mattson CL, Goldberger BA, Gladden RM. Deaths involving fentanyl, fentanyl analogs, and U-47700-10 states, July-December 2016. MMWR Morb Mortal Wkly Rep. 2017;66(43):1197–1202.
Armenian P, Vo KT, Barr-Walker J, Lynch KL. Fentanyl, fentanyl analogs and novel synthetic opioids: A comprehensive review. Neuropharmacology 2018;134(PtA):121–132.
Kuczyńska K, Grzonkowski P, Kacprzak Ł, Zawilska JB. Abuse of fentanyl: An emerging problem to face. Forensic Sci Int. 2018 Aug;289:207-214. doi: 10.1016/j.forsciint.2018.05.042. Epub 2018 Jun 2.
Bohnert A, Valenstein M, Bair MJ, et al. Association between opioid prescribing patterns and opioid overdose-related death. JAMA. 2011;305(13):1315-1321. doi:10.1001/jama.2011.370
Stone AC, Carroll JJ, Rich JD, Green TC. Methadone maintenance treatment among patients exposed to illicit fentanyl in Rhode Island: Safety, dose, retention, and relapse at 6 months. Drug Alcohol Depend. 2018;192:94-97. doi: 10.1016/j.drugalcdep.2018.07.019.
Peiper NC, Clarke SD, Vincent LB, Ciccarone D, Kral AH, Zibbell JE. Fentanyl test strips as an opioid overdose prevention strategy: Findings from a syringe services program in the Southeastern United States. Int J Drug Policy. 2018. pii: S0955-3959(18)30213-5. doi: 10.1016/j.drugpo.2018.08.007.
Karamouzian M, Dohoo C, Forsting S, McNeil R, Kerr T, Lysyshyn M. Evaluation of a fentanyl drug checking service for clients of a supervised injection facility, Vancouver, Canada. Harm Reduct J. 2018;15(1):46. doi: 10.1186/s12954-018-0252-8.
Krieger MS, Yedinak JL, Buxton JA, et al. High willingness to use rapid fentanyl test strips among young adults who use drugs. Harm Reduct J. 2018;15(1):7.
Johnson, P. 32 kilos of fentanyl, valued at nearly $29 million, seized in Methuen raid. Mass Live. October 23, 2018. Accessed October 23, 2018. https://www.masslive.com/news/index.ssf/2018/10/32_kilos_of_fentanyl_valued_at.html
Goodnough A. D.A. approves powerful new opioid despite warnings of likely abuse. New York Times. November 2, 2018. Accessed November 3, 2018. https://www.nytimes.com/2018/11/02/health/dsuvia-fda-opoid.html