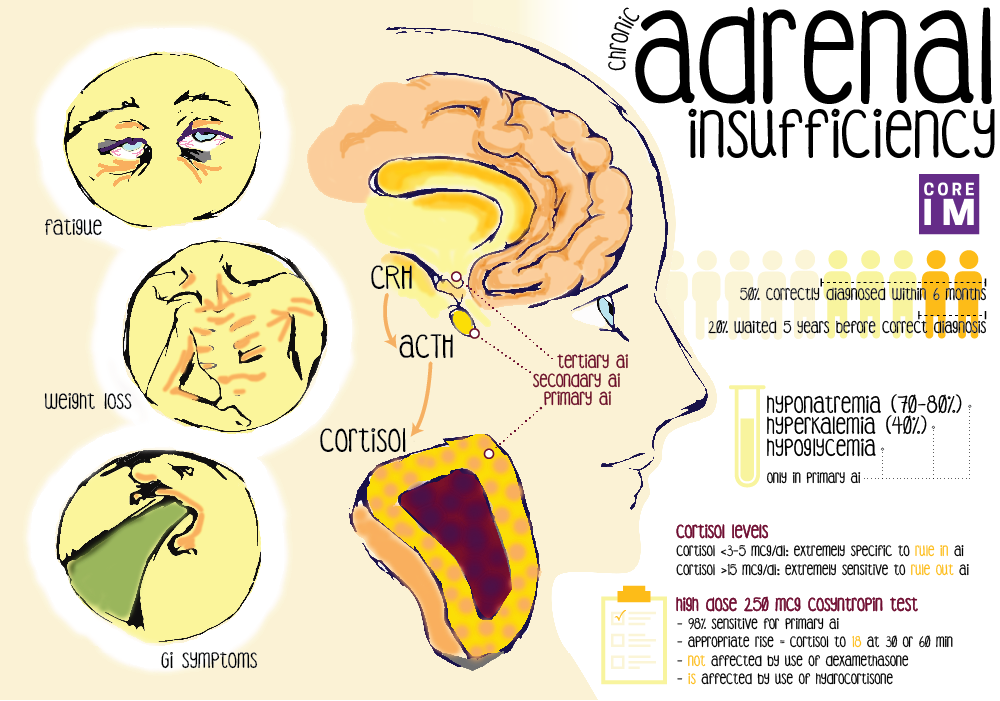 By Daniel Sartori MD, Marty Fried MD, Shreya Trivedi MD; Illustration by Michelle Lo MD and Amy Ou MD. Quiz yourself on the 5 Pearls we will be covering:
What are signs and symptoms of chronic adrenal insufficiency (AI)? What is the most sensitive? (2:02)

How do we diagnose and differentiate types of adrenal insufficiency? (6:05)

How sensitive and specific are the diagnostic tests for AI  and at what cutoffs? (12:06)

Can we both test

and treat adrenal insufficiency

at the same time

? (16:40)

Throwback: How do hypokalemia and hepatic encephalopathy connected? (24:55)

Dr. Nidhi Agrawal Recap (19:20)
A special thank you to Dr. Nidhi Agrawal for peer-reviewing this podcast!
Subscribe to CORE IM on any podcast app! Follow us on Facebook @Core IM || Twitter @COREIMpodcast || Instagram @core.im.podcast. Please give any feedback at COREIMpodcast@gmail.com.