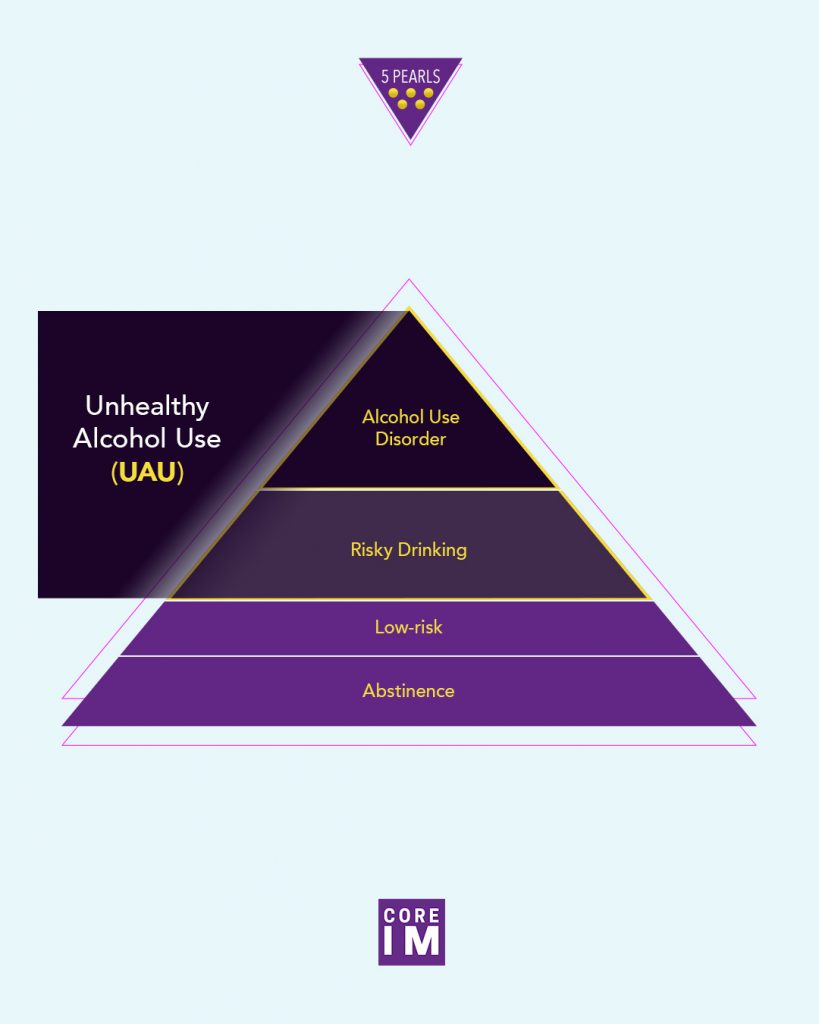 By Kate Lawerence MD, Marty Fried MD, Shreya P. Trivedi MD; Illustration by Ramon Thompson. Quiz yourself on the 5 Pearls we will be covering:
What is alcohol use disorder (AUD), and how is it different from unhealthy alcohol use? (2:53)

Who should we screen for unhealthy alcohol use, and which screening tools are preferred? (8:45)

What are the consequences of unhealthy alcohol use? (14:33)

Can moderate alcohol be good for patients, and if so, how much is "moderate"? (20:53)

Pearls Recap (24:29)

Throwback question: Who, how and how often should patients with chronic hepatitis B infection be screened for hepatocellular carcinoma? (24:29)
Thank you to Dr. John Martin and Dr. Dan Schatz for their help with the script, as well Dr. Jennifer McNeely, an Associate Professor at NYU School of Medicine who specializes in addiction medicine for peer reviewing this podcast!
Subscribe to CORE IM on any podcast app! Follow us on Facebook @Core IM || Twitter @COREIMpodcast || Instagram @core.im.podcast.  Please give any feedback at COREIMpodcast@gmail.com.