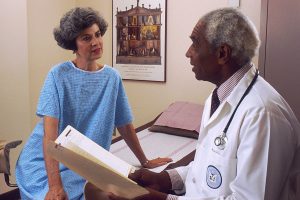 By Derek Moriyama, MD
He stared blankly at the ceiling. "Mr. K can you close your eyes?" my attending asked, speaking slowly and clearly, making sure that the patient could hear every word.
There was no response; his gaze remained unrelentingly fixed on the square panels above him, as if they were shooting stars through the night sky.
Trying once more, the senior doctor continued, "Can you squeeze my hand?"
Again, no response.
It was about one month into his hospital stay, half of that …